Three distinguished leaders will be presented with President's Medallions in recognition of their service to the University of Houston (UH) and higher education. In addition, three eminent leaders in their fields will receive honorary doctorate degrees. UH President Renu Khator will award these honors at the university's commencement ceremonies May 13 and 14.
With accomplishments spanning the energy, health and space industries, D. Ronald "Ron" Harrell, Richard E. Wainerdi and Dr. Bernard A. Harris Jr. are this year's President's Medallion recipients. The medallion is the highest honor bestowed on friends who have enhanced the university community, either through their presence as inspirational guests or as long-term supporters of the university's mission.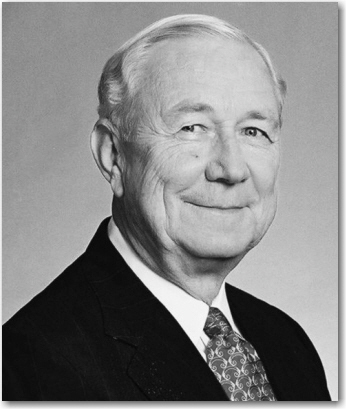 Harrell is being honored for his support and contributions as both a donor and founding member and current chair of the UH Petroleum Engineering Advisory Board (PEAB). A licensed petroleum engineer, Harrell had a consulting practice for more than 40 years and still serves as chairman emeritus of Ryder Scott Company Petroleum Consultants, where he was CEO and chairman. He has received numerous industry and academic awards and written many technical papers and continues to be an industry leader through the PEAB, committees, conferences, speaking engagements and other opportunities.
"Although a product of a state university in a neighboring state, Louisiana Tech, my opportunity to serve as a founding member and chairman of UH's PEAB has made me a 'virtual' Cougar," Harrell said. "The PEAB's enthusiasm, the acquisition of the UH Energy Research Park and the arrival of Dr. Khator proved to be the right combination to get an undergraduate petroleum engineering program approved by the state in December 2009. Now, a mere 18 months later, the program has about 100 undergraduates with numerous applications arriving daily."
Receiving the medallion for his exceptional contributions to the medical field and for fostering collaborative initiatives that led to UH becoming a member of the Texas Medical Center (TMC), Wainerdi is TMC's president and CEO. During his nearly 30-year tenure at TMC, Wainerdi continues to provide leadership in successfully coordinating its 49 member institutions and encouraging partnerships.
"The University of Houston is on the path to ever-increasing excellence and greatness in higher education," Wainerdi said. "The health-related programs of education, research and care are among the very best in their fields. I am honored and pleased to be recognized by Dr. Khator in this very special way."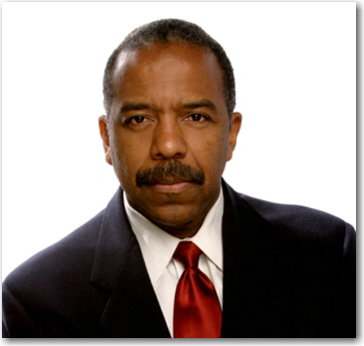 Currently the CEO and managing partner of Vesalius Ventures, a venture capital firm that invests in healthcare technologies and companies, Harris is being awarded the medallion for his contributions as a distinguished UH alumnus, former astronaut and first African American to walk in space, and as a pioneer in modern medicine. With two of his four degrees bestowed by UH, Harris also holds an M.D. and continues to serve on numerous advisory boards at the university.
"When I entered the University of Houston years ago, I knew I would receive a stellar education," Harris said. "UH not only afforded me the education I sought, but my time here set me on a path of service. I am deeply honored to receive this award from my alma mater."
Established in 2005 with the support of the UH Faculty Senate, the President's Medallion is awarded at the sole discretion of the president of the university to individuals who have distinguished themselves by their contributions to UH. The front of the medallion features the sculpted seal of UH, with the attached ribbon carrying the official university colors of scarlet red and albino white. The scarlet red stands for courage and inner strength to face the unknown, while the albino white represents the good of helping one's fellow man.
In addition to the President's Medallions, honorary doctorate degrees will be conferred upon Dr. Herman D. Suit, Kenneth Parr and Walter Kase.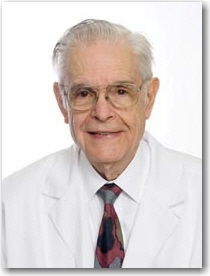 Suit's wide-ranging and significant accomplishments as a physician, teacher, researcher and scholar in the field of radiation oncology have earned him numerous recognitions from his peers, both nationally and internationally. Dr. Suit's contributions to the field of cancer treatment can be classified into three general categories: generating new knowledge about effective treatment of cancer through research; educating medical students, residents and practicing oncologists; and providing medical care to patients with cancer. He has written more than 300 peer-reviewed papers. A member of UH's Class of '48, Suit serves on the UH Natural Sciences and Mathematics Dean's Advisory Board.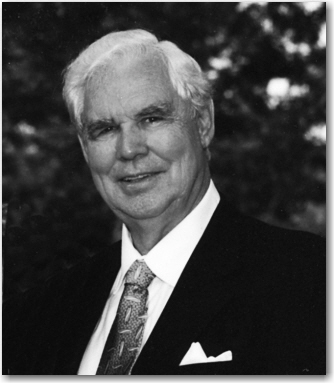 Parr attended the university more than half a century ago and went on to an incredible career that first included important contributions to the U.S. Space Program and later the formation of a highly successful private lending and real estate business. He cites the education he received at UH as a key factor in his success. During the height of the space race, Parr played a role in what were literally some of the biggest moments in human history. He built the flagpole planted into the surface of the moon during the Apollo 11 mission. He worked on the Lunar Rover, splashdown capsules, and helped design and build components of the spacesuits worn by astronauts on multiple missions. He also had a key role in devising a solution to an emergency situation on Skylab, the United States' first space station. During its launch on May 14, 1973, a portion of the station's sunshade was destroyed, causing rising temperatures that could have made Skylab uninhabitable. Parr designed and built portions of a mechanism allowing for the deployment of a rectangular parasol deployed in orbit that solved the problem.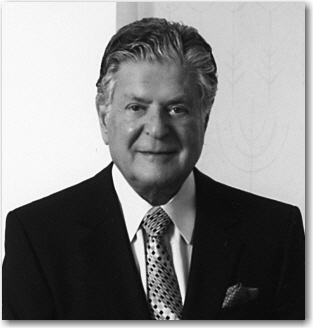 Kase is being recognized by UH for his unfaltering contributions to the community as he speaks out against discrimination, using his own personal history as a Holocaust survivor to set an example of bravery, survival and healing. His story has impressed the transformative values of respect and tolerance upon younger and older generations, alike. Born in Poland in 1930, Kase and his family were uprooted by the events of the Holocaust in 1939 when they were given 15 minutes to leave their home and move into the Lodz ghetto. During the war he endured forced labor camps and five concentration camps, including Auschwitz and Bergen-Belsen. By the end of the war, a 15-year-old Kase weighed only 64 pounds and suffered a myriad of ailments. He transformed these horrific experiences into a powerful, personal story that greatly impacts the lives of those he meets. On numerous occasions, he has met with UH students, faculty and staff, most notably in the Graduate College of Social Work.
Wainerdi's medallion and Kase's honorary doctorate will be presented at 9 a.m. Friday, May 13 during the ceremony for the College of Liberal Arts and Social Sciences. Harris will receive his medallion at 2 p.m. Friday during the combined ceremonies for the Colleges of Hotel and Restaurant Management, Technology and Education. Harrell and Par will be awarded their honors at 6 p.m. during the ceremonies held for the Colleges of Natural Sciences and Mathematics, Architecture, and Cullen College of Engineering. Suit's honor will be conferred at 9 a.m. Saturday, May 14 during the Bauer College of Business ceremony. Each event will be held at Hofheinz Pavilion and is scheduled to last approximately two hours.
###
Editor's Note: Photos of the six recipients are available to media by contacting Lisa Merkl or Laura Tolley.
About the University of Houston
The University of Houston is a Carnegie-designated Tier One public research university recognized by The Princeton Review as one of the nation's best colleges for undergraduate education. UH serves the globally competitive Houston and Gulf Coast Region by providing world-class faculty, experiential learning and strategic industry partnerships. Located in the nation's fourth-largest city, UH serves more than 38,500 students in the most ethnically and culturally diverse region in the country.
For more information about UH, visit the university's
Newsroom
. 
For additional news alerts about UH, follow us on
Facebook
and
Twitter
. 
---