In 1791, Mozart premiered "The Magic Flute" to enthusiastic audiences in Vienna. Musically and theatrically, the opera was unlike anything they had ever witnessed.
Houstonians are in for a similar experience as the classic opera receives a three-dimensional update at the University of Houston.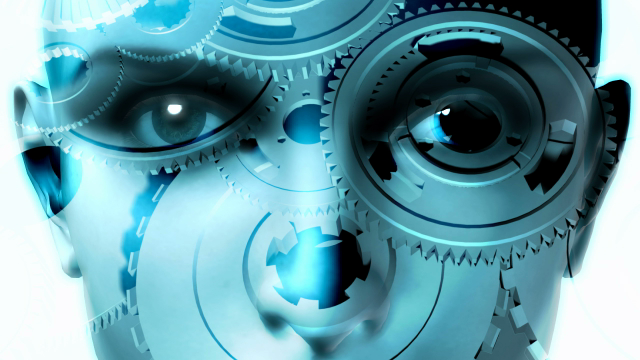 UH's Moores Opera Center has long been known for putting a unique spin on classics. With assistance from UH's Texas Learning & Computation Center (TLC²), it will deliver the university's very first opera with 3D effects. "The Magic Flute" will be performed Jan. 27 and 29 - 31 at the university's Moores Opera Center.
"It's the perfect production in which to explore this technology," said Buck Ross, director of the Moores Opera Center. "Our version of this opera is performed in English and will transport Mozart's magical tale into an interstellar environment complete with colorful costumes and cosmic sets. The three-dimensional effects are an excellent complement to this classic."
Michael Brims, a program director at TLC², is overseeing the development of the 3D effects in TLC²'s Visualization Laboratory. He has designed a variety of images that will be projected onto the stage as three-dimensional backgrounds. Audiences can see these images emerge from the stage area using 3D glasses that will be distributed before each performance. Cues projected alongside the opera's English surtitles (above the stage) will alert audience members when to put on their glasses.
Three-dimensional images include a flying dagger, a floating pyramid, the face of heroine Pamina and three doors suspended in the cosmos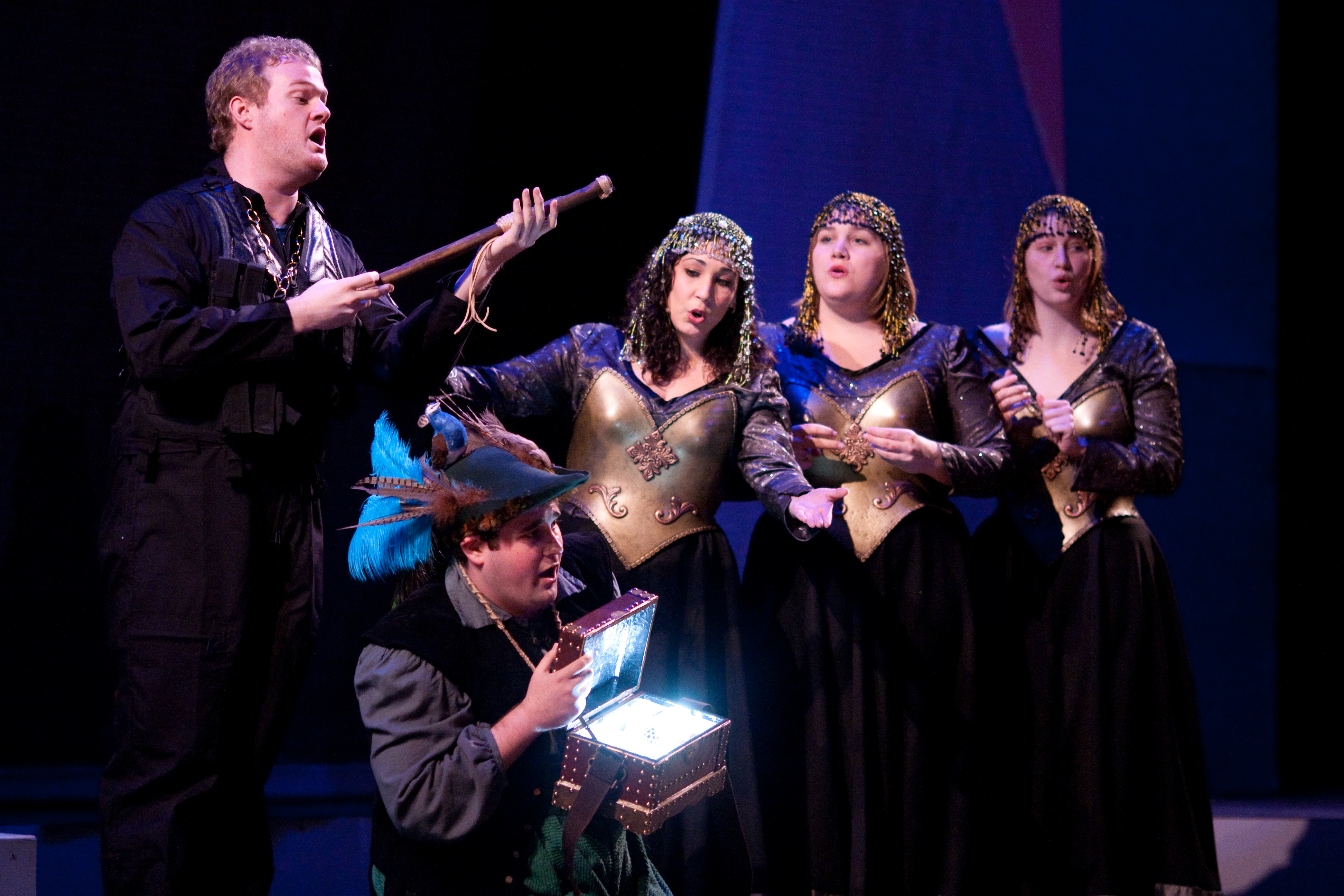 "Audiences will feel as if they are a part of this opera," Brims said. "The effects bring a sense of immediacy to this production. It's an excellent example of how contemporary technology can enhance an existing classic and perhaps attract new and different patrons to the opera."
 "The Magic Flute" is a first for UH's popular opera program and represents the talent and technologies within TLC². It also is an example of cross-disciplinary collaborations at UH.
"This project shows what can happen when people from different areas of the university put their heads together," Brims said. "When technical and creative minds come together, the outcome can be fantastic."
Performances for "The Magic Flute" are at 7:30 p.m., Jan. 27, 29, 31 and 2 p.m., Jan. 30.
The Moores Opera Center also will present "Albert Herring" (not in 3D) that same weekend at 7:30 p.m., Jan. 28, 30.
Tickets for both operas are $15 and $10 for students and seniors. For additional details on tickets, call the Moores box office at 713-743-3313 or visit http://www.music.uh.edu/opera/boxoffice.asp.
About the Moores Opera Center
The Moores Opera Center is part of UH's Moores School of Music. It was founded in 1986 by director Buck Ross and provides Houstonians with four quality productions each season. The center has presented a number of Houston premieres including Robert Aldridge's "Elmer Gantry," Ricky Ian Gordon's" The Grapes of Wrath," Sergei Prokofiev's "The Love for Three Oranges," Carl Maria von Weber's "Der Freischütz," Samuel Barber's "Vanessa," Jules Massenet's "Chérubin," Gioachino Rossini's "Il viaggio a Reims" and Kurt Weill's "The Rise and Fall of the City of Mahagonny." This spring, it will present the Houston premiere Daniel Catán's "Il Postino." Professional recordings include the center's productions of Dominick Argento's "Casanova's Homecoming" and a DVD release of Robert Nelson's "A Room With a View."
About the Texas Learning & Computational Center
The Texas Learning & Computation Center (TLC2) is a broadly scoped unit within the Division of Research at the University of Houston. The center's mission is to foster collaborative interdisciplinary research, education and training to help establish the University of Houston as the next nationally ranked, Tier 1 research institution in Texas. TLC2 provides state-of-the-art computation, visualization and educational facilities to affiliated centers, laboratories and faculty from a range of disciplines, including electrical and computer engineering, computer science, anthropology, psychology, biology, physics and visual studies.
---