In January, the University of Houston's Moores Opera Center will offer a much closer view of a Mozart classic and has a special treat for fans of Brit-coms.
For its winter repertory, the center will present Mozart's "The Magic Flute" (Jan. 27, 29 - 31) and Benjamin Britten's "Albert Herring" (Jan. 28, 30).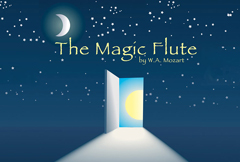 "The Magic Flute" is among Mozart's most popular and influential works. The musical adventure focuses on young hero Tamino who races to save the Queen of the Night's daughter from a wicked sorcerer. On his mission, he must overcome several obstacles and is accompanied by a birdman. Directed by Buck Ross, the UH production will transport the fantasy tale to an intergalactic setting. It also will utilize 3D technology to present an exciting new view of Mozart's classic. The opera will be performed in English with English surtitles and 3D glasses will be available for audience members.
"'The Magic Flute' is one of the great works in opera literature," Ross said. "I can guarantee you that no one has seen it performed quite like this. This will be a feast for the eyes and ears. It will be quite stunning."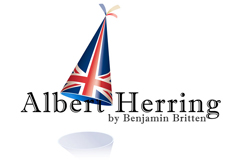 "Albert Herring" brings audiences back to earth for a comic tale set during a small British town's May Festival. The festival requires a virtuous woman to be named May Queen, but none can be found. The title character is reluctantly named May King. All is well until someone spikes the punch, and the May King embarks on a night of royal debauchery. The opera will be performed in English with English surtitles.
"If you like British sit-coms, you'll love this opera," Ross said. "It is very funny, but it's also a very lavish production with great costumes."
Tickets for "The Magic Flute" and "Albert Herring" are $15 and $10 for students and seniors. For additional details on tickets, call the Moores box office at 713-743-3313 or visit http://www.music.uh.edu/opera/boxoffice.asp.
WHAT:
The Moores Opera Center presents "The Magic Flute" and "Albert Herring"
WHEN:
"The Magic Flute": 7:30 p.m., Jan. 27, 29, 31 and 2 p.m., Jan. 30
"Albert Herring": 7:30 p.m., Jan. 28, 30
WHERE:
Moores Opera House
University of Houston - Entrance 16 off Cullen Boulevard
WHO:
UH Moores Opera Center
www.music.uh.edu/opera/
---