A new report from the influential National Research Council (NRC) shows that the University of Houston has more highly ranked research doctoral programs than all of the other emerging research universities in Texas combined.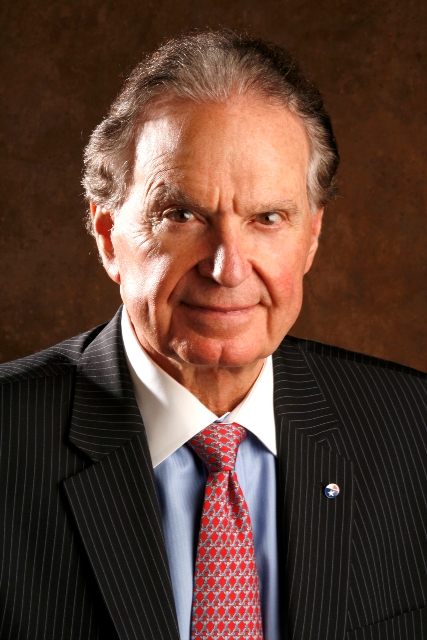 With independent research awards at an all-time high, the strongest freshman class ever, the Energy Research Park, and the addition of four members of the National Academies of Science/Engineering to the faculty, UH is on track for Tier One - a designation that will reap economic and educational benefits for Houston and the region for generations to come.
Recognizing that great universities are built by great communities, UH President Renu Khator is determined to build a stronger partnership with the people of Houston and Texas. To achieve this goal, she has appointed Welcome W. Wilson Sr. to chair UH's "Drive to Tier One."
"Attaining Tier One status remains a considerable challenge, but I'm proud to say that we are vigorously pursuing that goal and we have a reliable roadmap to achieve it," Khator said. "Our city deserves a Tier One university, and with Regent Wilson leading our Drive to Tier One public initiative, I'm confident that our vision will become a reality."
Wilson, a University of Houston System Regent and immediate past chair of the Board of Regents, plans to mobilize the community and alumni organizations in support of the Tier One initiative.  He also will work on the Tier One agenda with elected officials. 
Carroll Ray, chairwoman of the UH System Board of Regents, said Wilson's tireless efforts on behalf of the  university and his passion for UH's Tier One quest make him the perfect choice. 
"In this role, Regent Wilson continues his great leadership of UH's goal to achieve Tier One status and will serve as UH's premier advocate to the UH alumni, the community and the Legislature, showcasing to each the advantages Tier One status for UH can bring to Houston and Texas," Ray said.
"Tier One status will be transformational for UH," Wilson said. "The impact on Houston will be enormous, in the same way that Massachusetts has become a center for high-tech companies because of MIT and Harvard. I am happy for the opportunity to push our objectives forward with the public and the Legislature."
Among the key messages Wilson will share is UH's performance in the NRC rankings, significant because of the importance of doctoral programs to producing the next generation of professors and research - a major component of Tier One universities.
Top-performing graduate programs at UH, according to the NRC report, include chemical engineering, pharmaceuticals, developmental cognitive science, civil engineering, mathematics, electrical engineering, chemistry, biochemistry, physics, Spanish language and literature, clinical psychology, kinesiology, vision science/physiological optics and mechanical engineering.
"We're delighted that so many of our doctoral programs have been judged to be nationally competitive and have received a high ranking," Khator said. "This is another affirmation of the progress we're making toward building a Tier One university. With Regent Wilson leading our Drive to Tier One initiative, there is much more progress to come."
Texas has only two public universities classified as Tier One institutions, The University of Texas at Austin and Texas A&M University. Texas lags greatly in this area behind states such as California, which has nine, and New York, which has seven. Broadening the number of top-tier institutions in Texas would allow students who are financially disadvantaged to attend high-quality schools closer to home for less money.
In elevating UH among the nation's elite research institutions, the state of Texas will lay the foundation for a lasting knowledge economy, attracting high-technology businesses seeking to form partnerships with universities and hire their graduates.
---