It's the gift that keeps on giving. When families attend the University of Houston School & Dance production of "The Best Christmas Pageant Ever," they can receive a discounted ticket and help the hungry by donating a non-perishable food item.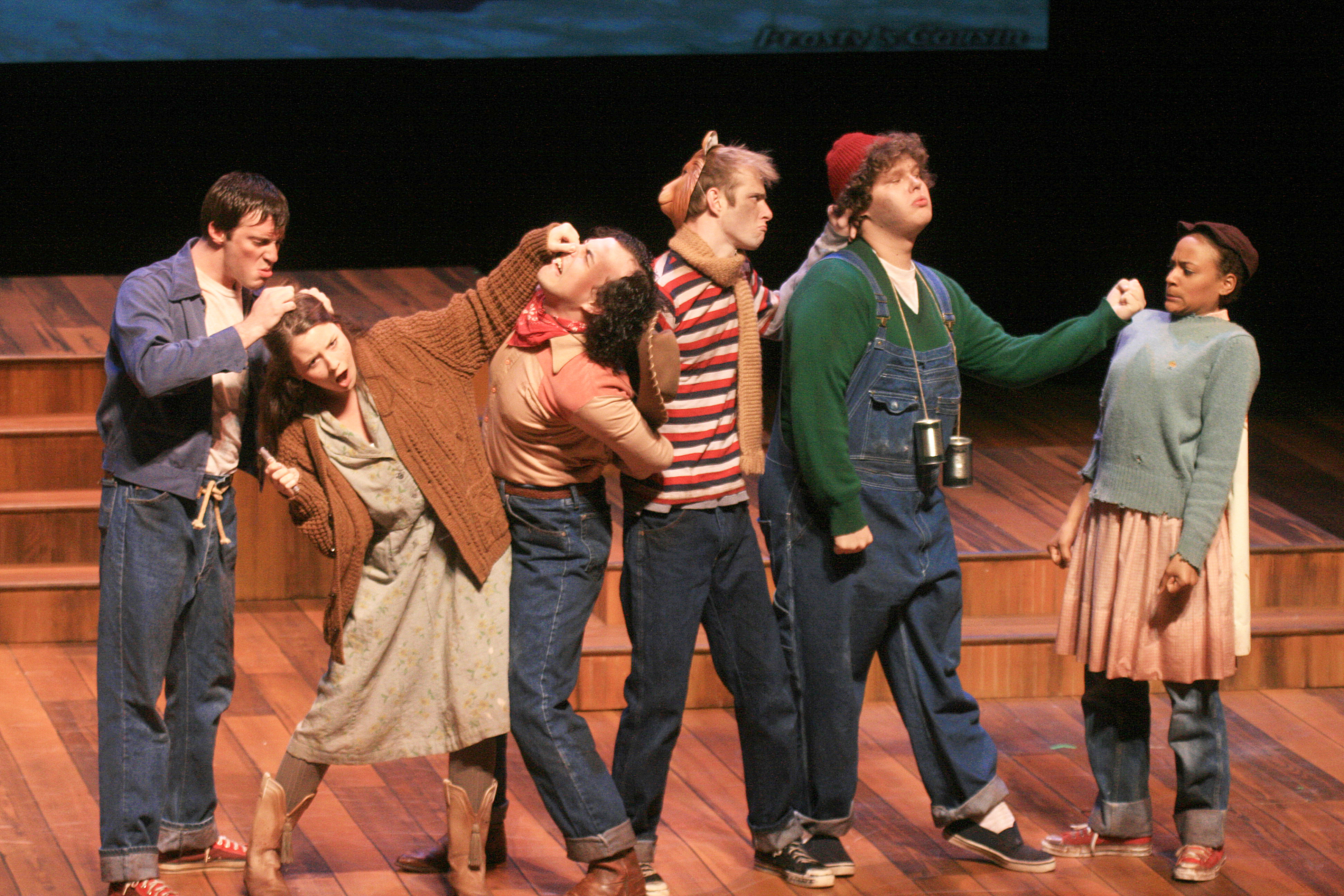 As part of the Theatre for Young Audiences series, UH presents this family classic at UH's Wortham Theatre and at area schools.
Based on Barbara Robinson's popular 1972 book, the comedic play depicts what happens when six rowdy children attend church for the first time and take over a holiday program.
 "We wanted this show to really embrace the holiday spirit," said director Jon L. Egging. "By the holiday spirit, I mean the idea of giving as receiving and spreading a feeling of hope. We decided that we would like to help the Houston Food Bank (HFB) give to those in need. We encourage all of our patrons to donate any nonperishable food products they can. We also will be collecting donations after the show while the cast signs autographs and answers questions."
A performance schedule for "The Best Christmas Pageant Ever" is as follows:
For families and individuals: 7 p.m., Nov. 20; 2 p.m. Nov. 20, 21 and  Dec. 4. Tickets are $5 for children and $10 for adults. A $5 discount is available for individuals who donate one non-perishable food item.
For schools: 10:30 a.m. and 1 p.m., Nov. 19 and Dec. 3- 4. Tickets are $5. Groups receive one ticket free for every 10 purchased.
The UH School of Theatre & Dance produces professional plays, dance concerts, studio productions, a new play festival, and school shows through the Theatre for Young Audiences program. The school performs in the Wortham Theatre and the Quintero Theatre. The Houston Shakespeare Festival is a professional project of the school, which is produced each summer at Miller Outdoor Theatre. The UH School of Theatre & Dance offers bachelor's and master's degrees in theater and teacher certifications in dance. Its graduate program consists of arts in theatre and masters of fine arts in theatre with specializations in acting, directing and design. Faculty includes Pulitzer Prize winning playwright Edward Albee, Tony Award-winning playwright Mark Medoff, Tony Award-winning producer Stuart Ostrow, Tony nominated designer Kevin Rigdon and veteran dramaturg Mark Bly. Among the greats who have taught at the school in previous years are Lanford Wilson, Sir Peter Hall and Jose Quintero. For details on UH's School of Theatre & Dance, visit www.theatredance.uh.edu.
For more information about UH, visit the university's Newsroom at www.uh.edu/newsroom.
###
---