Houston businesswoman, lawyer and community leader Carroll Robertson Ray has been selected to lead the University of Houston System Board of Regents. Ray, a native Houstonian, was elected as the board's chair during its recent retreat.
Ray will succeed Welcome W. Wilson Sr., who served three terms as chairman.
The board also elected Nelda Luce Blair as the board's vice chair and Michele (Mica) McCutchen Mosbacher as secretary. Ray, Blair and Mosbacher are current board members and will take office Sept. 1.
The board is the governing body of the University of Houston System, which includes the University of Houston, UH-Clear Lake, UH-Downtown, UH-Victoria and teaching centers in Sugar Land and Cinco Ranch.  The full board consists of Wilson, Ray, Blair, Mosbacher, Jim P. Wise, Jacob M. Monty, Nandita V. Berry, Tilman J. Fertitta and Jarvis V. Hollingsworth and student regent Andrew Cobos.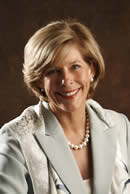 Ray was appointed to the board in 2008 by Gov. Rick Perry and will serve through 2011. She began her career as an investor in oil and gas and real estate. Ray also was a major stockholder in and served on the board of Liberty Savings Association, which was acquired by Prosperity Bank. Currently, Ray is of counsel with Andrews Kurth LLP in Houston.
Ray graduated summa cum laude from the UH Law Center where she was an editor of the Law Review and a member of the Order of the Coif.  She graduated cum laude from Northwestern University with a Bachelor of Science in history.
As a UHS board member, Ray serves as chair for the academic and student success committee, vice chair for the finance and administration committee and vice chair for the endowment management committee.
A dedicated Houstonian, Ray devotes much of her time and energies to her community. She is the vice chairman of the Cullen Trust for Performing Arts and serves on the boards for the Houston Ballet and the Houston Museum of Natural Science and the Neuhaus Educational Center.
"I am honored and thrilled to have been chosen to be the next chairman of the Board of Regents," Ray said. "It is such an exciting time to be involved with the University of Houston System. Chancellor Renu Khator has shown such great leadership and vision. I especially am grateful to follow the leadership of Welcome Wilson, our current chairman, who has been a tireless supporter of the UH System. I plan to work closely with the board and our administration to make sure UH becomes the next Tier One institution for our great state of Texas. I also will work with all our system universities as they achieve their goals."
Blair was appointed to the board in 2008 and will serve through 2013. She currently chairs the boards of The Woodlands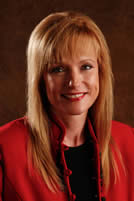 Township and The Woodlands Convention and Visitors Bureau. She also serves as president of the Conroe Independent School District Foundation. Blair has been named a "Hometown Hero" of The Woodlands, one of "Houston's Most Influential Women of 2009" by Houston Woman magazine and "Citizen of the Year 2009" by the Greater Houston Women's Chamber of Commerce. A noted attorney, Blair has appeared as a legal analyst on CNN, MSNBC, FOX News and Court TV. She is a graduate of the UH Law Center.
On the UHS board, Blair chairs the facilities, construction and master planning committee and is a vice chair of the academic and student success committee.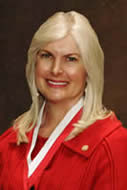 Mosbacher was appointed to the board in 2008 and will serve through 2013. She recently was appointed as the new Honorary Consul of Iceland in Houston and has an extensive history of community service. An award-winning former journalist, Mosbacher has chaired numerous fundraising events for many organizations including Houston Ballet, Best Friends Foundation, American Hospital of Paris Foundation, Woodrow Wilson Foundation, Museum of Fine Arts and the Contemporary Arts Museum. She served as co-chair for the M.D. Anderson Cancer Center Birthday Celebration Honoring former President George H.W. Bush. In 2007, Mosbacher was named Philanthropist of the Year by the Texas Association Against Sexual Assault for her fundraising and advocacy efforts.
As a UHS board member, Mosbacher is a member of the academic and student success committee and the audit and compliance committee.
For more details on the UH System and the UH System Board of Regents, visit http://www.uhsa.uh.edu/.
###
---