Designers, architects and construction professionals turn to bimonthly publication DesignIntelligence to learn about the latest trends and breakthroughs in their respective industries.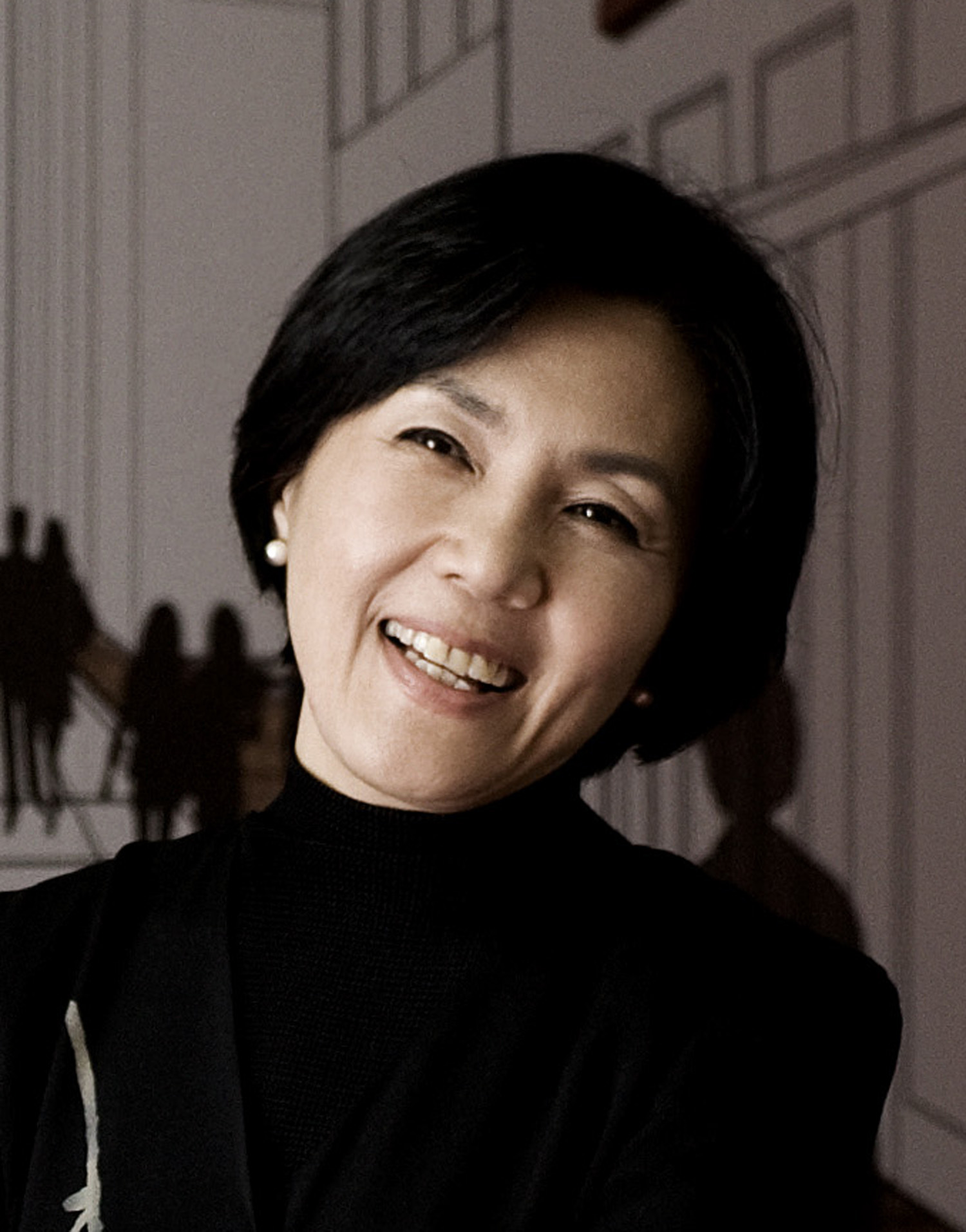 Each year, DesignIntelligence identifies 25 educators as industry leaders who exemplify excellence in design leadership. The publication's class of 2011 recently was announced, and University of Houston architecture professor EunSook Kwon made DesignIntelligence's list of "Most Admired Educators."
Kwon is director of the Industrial Design (ID) undergraduate program at UH's Gerald D. Hines College of Architecture. She founded the program - the only one in Texas - in 2003 with the goal of connecting its intensive curriculum to local industries.
"Houston is very strong in energy, medicine and aerospace," she said. "These areas are fairly new to traditional industrial design education. So, our challenge is to teach our students the principles of design while cultivating a focus on Houston's key industries."
Under Kwon's guidance, UH's Industrial Design program grooms aspiring designers through a calculated curriculum program. First-year students learn design fundamentals in the classroom and the studio. During their second year, students familiarize themselves with industrial design history, materials, manufacturing methods and visual communications skills. Third-year students conduct research and apply their findings to design projects. By their fourth year in the program, students are prepared for careers through curriculum addressing diverse design issues, design ethics, business practices and strategies.
"Our program has a short history, but our graduates are very talented and focused on the future," Kwon said. "They're just as concerned with the environment and growth of the community as they are with their personal successes. They have very authentic ways of thinking and professional attitudes that reflect their readiness for careers."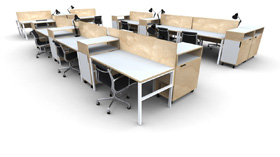 In addition to its curriculum, UH's Industrial Design program connects students with world-renowned designers through extensive workshops and special lectures. It also hosts an annual exhibition to showcase students' projects.
Recently, third-year ID students worked with instructor Cord Bowen to develop Workspace, a sustainable, modular classroom desk system. The project was funded by a $100,000 grant from the Meadows foundation.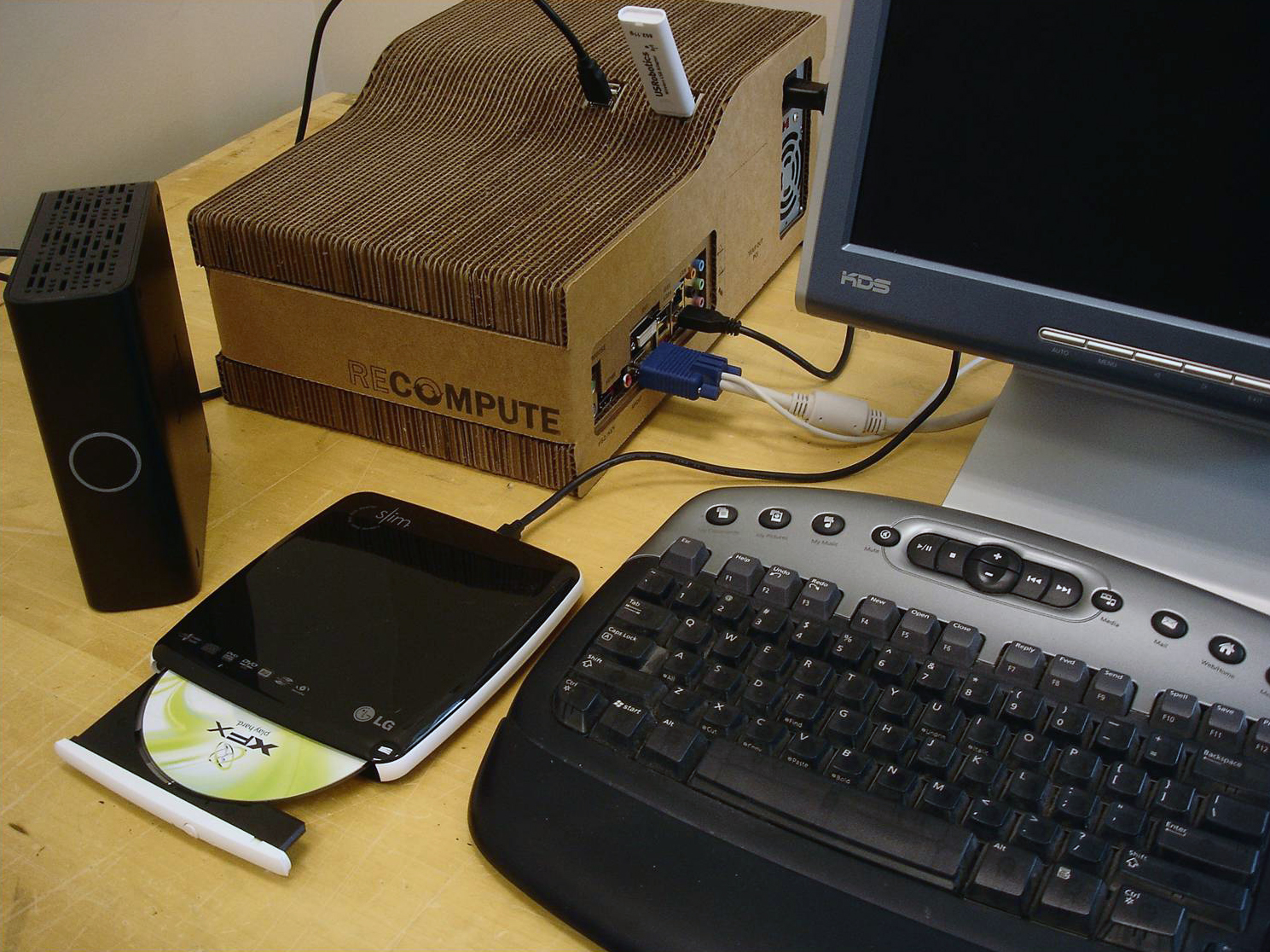 Another project created in UH's Industrial Design program is Recompute, a sustainable desktop computer. Developed by former student Brendan Macaluso for his thesis project, this computer is encased in carboard to ensure easy disposal at the end of its life cycle.
DesignIntelligence is the bimonthly report of the Design Futures Council. Articles from the publication can be found online at its website, and the print edition is available to members of the Design Futures Council. DesignIntelligence is a leading resource for articles on design research and news. Media sources such as The Wall Street Journal, National Public Radio and Fortune have turned to this publication for industry insight.
"I am pleased to be recognized by DesignIntelligence," Kwon said. "It is an honor to be listed among many of the country's top educators, and I hope to continue to grow UH's ID program."
###
---