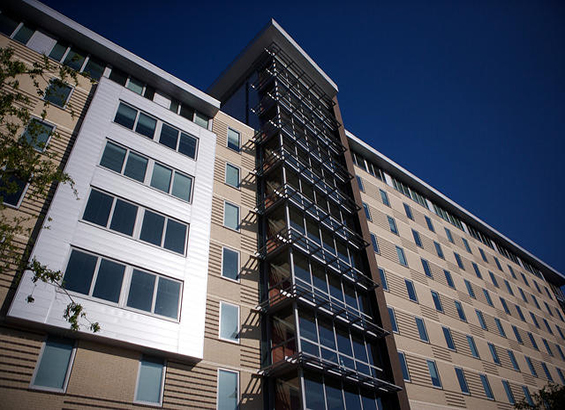 The Student Housing and Residential Life (SHRL) marketing team was recognized at the 4th annual Marketing Awards and Showcase at the Association of College and University Housing Officers – International (ACUHO-I) Business Operations Conference from October 22-24, 2019. 
With submissions across 13 categories, the team was awarded third place in the "Website" category for their redesign of the SHRL website. 
The ACUHO-I Marketing Awards serve as an annual opportunity to recognize well-designed and innovative media for residence life and housing operations. These awards acknowledge ACUHO-I members and their departments for their accomplishments and creativity.  
The purpose of the redesign was for the website to be more in line with the look and feel of the University of Houston's established brand. The SHRL website is a critical component in attracting new students to the University and retaining students in the housing program, so the marketing team created separate tabs for both audiences and created content that would be most useful for them. This new layout focuses on important dates and events, provides links to the departments most visited pages on the homepage, and highlights social media platforms to encourage people to follow SHRL during their time at the University of Houston. 
"Redesigning a website is a huge undertaking and I am grateful to work with a team of individuals who provided support from concept to completion. Receiving this recognition from a national organization such as ACUHO-I is an honor and I am excited to showcase more of the amazing work developed by the SHRL marketing team," Alexsaundra Preston, Assistant Director for Marketing, stated. 
Team members who contributed to the project include Alexsaundra Preston, Assistant Director for Marketing; Rhoda Arnes, Marketing Coordinator; Teeba Rose, Marketing Manager; Elise Featherly, Communication Coordinator. 
The entire SHRL Department would like to congratulate the SHRL marketing team on their excellent work.