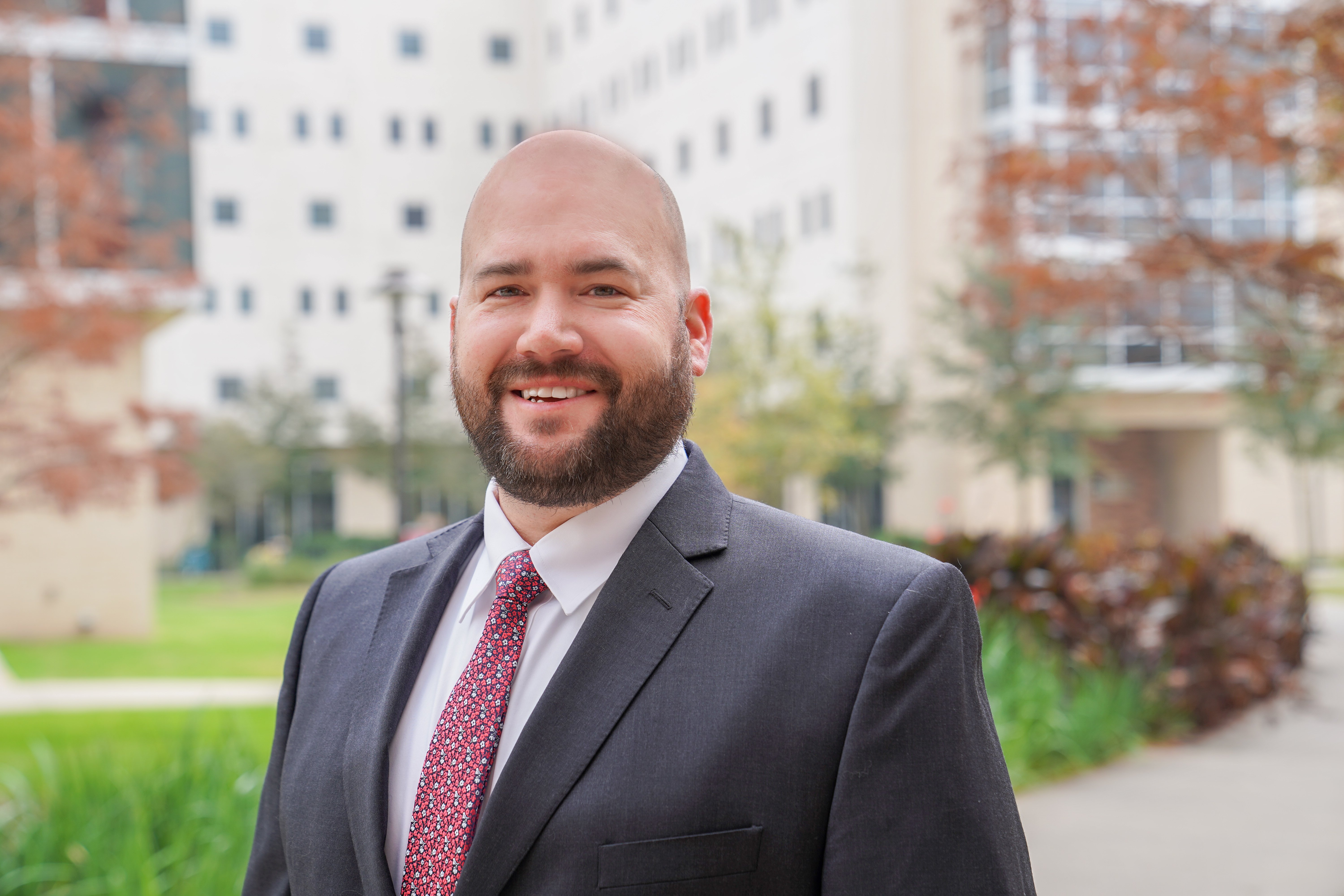 Effective September 1, 2019, Kenny Mauk will serve as the Director of Operations for Student Housing and Residential Life (SHRL). Over the past eight years, Kenny has contributed to the success of the SHRL department, including helping to grow the housing program to 8,389 beds (beginning August 2020) and supporting a multimillion-dollar conference program. 
During his time at the University of Houston, Kenny has served as a member of the Advisory Board for the LGBTQ Resource Center, and as a mentor for the Department of Student Affairs and Enrollment Services (DSAES) Professional Development Committee. He has also served on numerous DSAES committees and has been a member of the Cougar Card Advisory Committee. 
"When I began working at UH in 2011 I immediately felt a sense of teamwork and camaraderie. UH was eager to help Student Housing & Residential Life grow," stated Kenny. "I continue to be excited about the opportunity to work where we all have the capacity to grow and be student-focused. Personally, I am humbled to work with amazing people." 
In 2017, Kenny was awarded the James L. Gibson Exceptional Service Award from the Southwest Association of College and University Housing Officers (SWACUHO), one of the highest honors given to a SWACUHO member. Additionally, in 2018 Kenny served as a faculty member in the Association of College and University Housing Officers-International James C. Grimm National Housing Training Institute. His involvement at UH and in regional and national housing organizations highlights his dedication to professional development and to improving the lives of other housing professionals. 
Kenny is an invaluable member of the SHRL team, and his impact on the housing program will continue to contribute to the success of residents in the years to come.