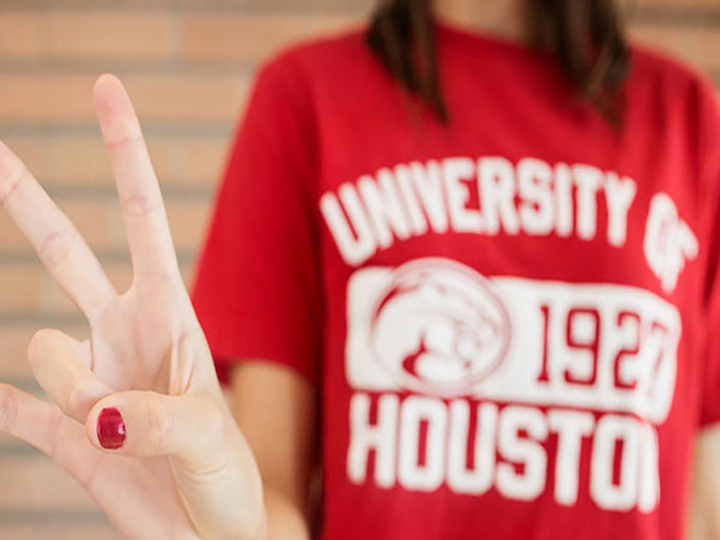 Members of the University of Houston Residence Hall Association (RHA), National Residence Hall Honorary (NRHH), and Hall Council attended the annual Southwest Affiliate of College & University Residence Halls (SWACURH) Conference on October 23-25, 2020.
The theme of this year's conference was "Construct Your Leadership." Hosted virtually by Texas State University, students had the opportunity to gain leadership development, learn new programming techniques, and network with other students within the SWACURH region.
During the conference, both programs presented by UH students received "Top 10" recognition. Each student received an award for their program and was recognized at the banquet. The "Top 10" programs included, Setting the Foundation for Your Leadership by John Nguyen, and Leadership is Among Us by Jakobi Augillard.
RHA members were also awarded two "Bid Awards": Student Staff Member of the Year, presented to Resident Advisor, Kevon Martin, and Volunteer of the Year, presented to Resident Advisor, Autumn Johnson.
Jakobi Augillard and Gabrielle Kostecki were awarded Golden Duck Pins by the SWACURH Regional Board of Directors for their engagement throughout the conference.
Bryan Medrano and Patrick Calderon each received their three-year service pins for their contributions as student leaders within housing and the SWACURH Region.
NRHH also won four regional awards and two national awards for their "Of the Month" submissions.
Graduate Assistant for Leadership and Learning Programs, Monica Flores, said, "Texas State did a great job going virtual and still being able to provide those meaningful connections and experiences that students would have gotten in an in-person setting. Our students were able to learn more about RHA and NRHH and how to tackle some of the challenges that COVID has brought along. They were also able to learn more about their leadership styles and how to translate that into their works as student leaders."
Please join Student Housing & Residential Life in congratulating these students on their excellent work.