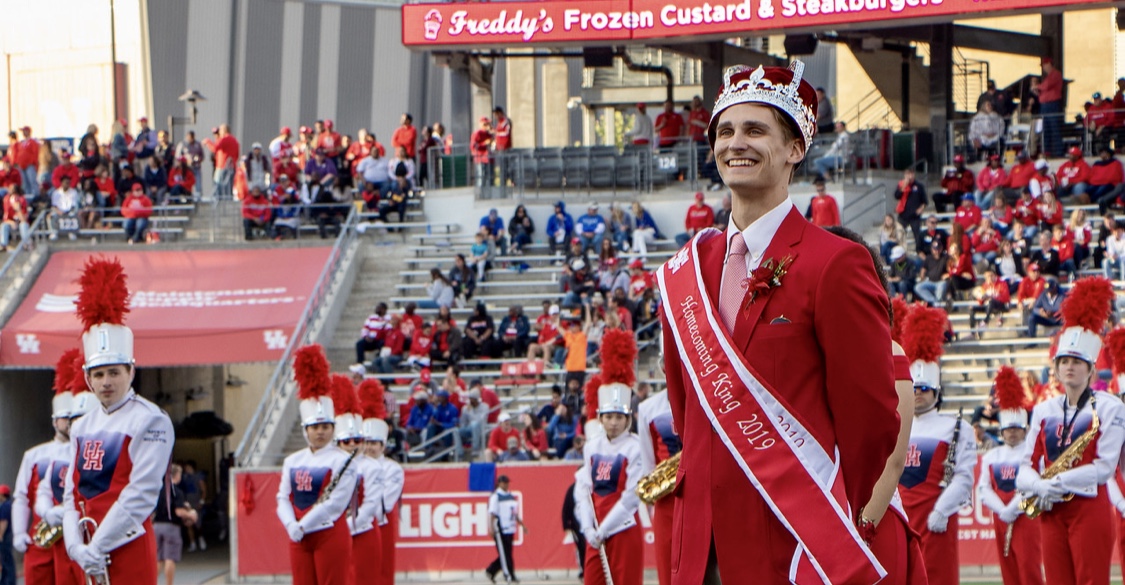 John Austin Schaudel was recently crowned as the 2019 UH Homecoming King. He says that living on campus inspired him to get involved on campus which led to his decision to enter the Homecoming race. 
While at UH, John Austin was involved with various organizations and events. He has been a part of Bauer's Program for Excellence in Selling (PES), Young Life, Sustainability at Bayou Oaks, and has also served as the president for Sigma Phi Epsilon. He says that his favorite part of on-campus living was the freedom and opportunity to grow as a person.  
John Austin credits the Sigma Phi Epsilon fraternity at UH for "providing him the place and opportunity to learn more about himself." He says that being in this fraternity allowed him to surround himself with ambitious peers who supported him. He says that winning feels "like an honor," because it represents how "anyone that enrolls at UH can put their talents towards leaving an impact." His advice for those considering running in the future is, "Get involved and run if you know that in your heart you've done everything possible to make a positive change on campus!" 
John Austin recently graduated from UH in December of 2019. He earned his Bachelor of Science in business management from the Bauer College of Business. 
He says he is excited to put his degree to use by starting his own business that trains local high school students in the trade of welding. John Austin hopes to stay involved in the UH community and to continue to be an advocate for on-campus student involvement.  
Congratulations to John Austin on his recent win and graduation.