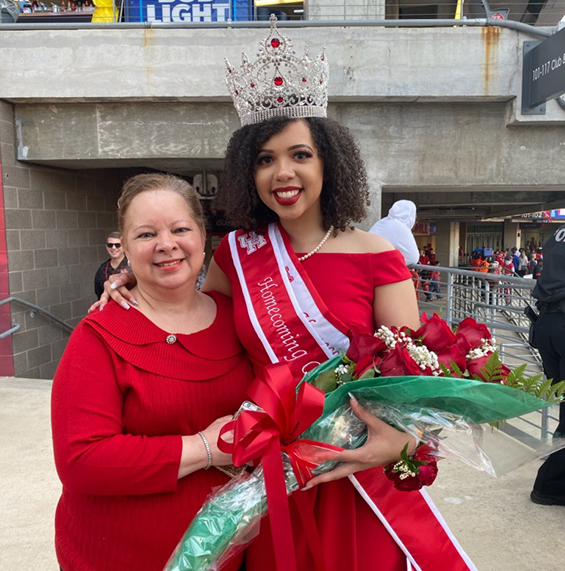 Chelsea Lawson, a Resident Advisor in Cougar Village II, was recently crowned as the 2019 UH Homecoming Queen. Chelsea says that since freshman year, she knew she wanted to leave a legacy at UH.  
Living on campus encouraged her to get involved with various on-campus opportunities such as Cub Camp. She says that her favorite part of being an RA is being able to serve as a mentor for residents and encourage them to get involved.  
Chelsea says that winning feels "surreal," since students come up to her to congratulate her and ask her questions about the process. Her advice for those considering running in the future is "Do it! Even if it's only a thought, do it. Just be yourself."  
Being crowned is a huge honor for Chelsea and her family because of the emphasis placed on academic and service criteria that accompany the title.  
Chelsea is a senior Hotel and Restaurant Management major, with an expected graduation of Spring 2020. She is exited to participate in Houston's Annual MLK parade. She will also make her return as a UH alumna to host some of the 2020 Homecoming Week events which include passing the crown.  
Chelsea says she owes this win to her mom, who has always been there for her.  
"My mom raised my brother and I, and she continues to be my biggest support system to this day. If I have a doubt my mom is always there to say, 'You can do it!'" 
Congratulations to Chelsea on her recent win.