Honors College Advisory Board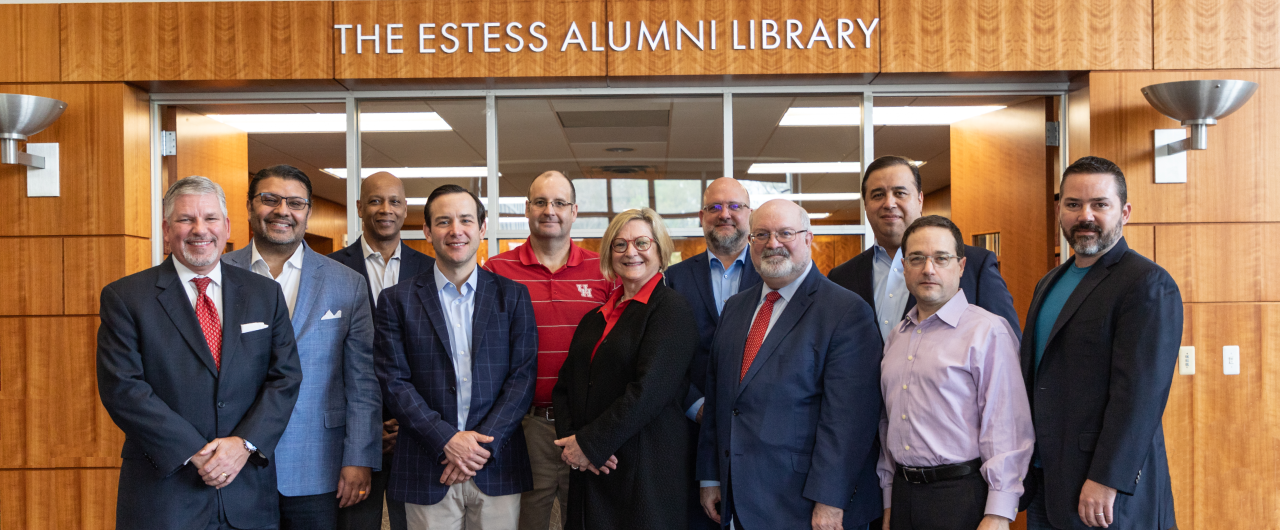 *Honors College Advisory Board members pose with Dean Heidi Appel, 2023
Members of the Honors College Advisory Board serve as ambassadors for the College, actively supporting the Honors mission by taking leadership roles in fundraising and engaging the Honors College in the business and civic community.
2023 Advisory Board members
Blair Ault
Gerald Balboa
Benedetto Bosco
Timothy Brown
Alejandro Capetillo
M.H. "Butch" Cersonsky
Martin Cominsky
Christopher Dodd
Jeff Dodd
Fermeen Fazal
Sean Gorman
Sean Haley
Michael Harlan 
Steven Hecht
Michael Lore
Kaitlyn Palividas
Michael Pipkin
Julie Pradel 
Lani Ramsey
Faisal Shah
Matt Steele
Karen Webster
Trey Wilkinson 
Board Members Emeritus
Vincent D. Foster
Carl Moerer, Jr.