UH has Another Banner Year of Fulbright Awardees
The University of Houston recorded another banner Fulbright year in 2019-2020. Eight alumni and current students were awarded grants to research and teach English abroad starting in January 2021. These recipients join a growing list of Cougars to earn a Fulbright U.S. Student Program award after UH was named a Top Producing Fulbright Institution for 2019-2020. This year's awardees hail from across campus including the College of Liberal Arts and Social Sciences (CLASS), College of Natural Sciences and Mathematics (NSM), College of Education, and the interdisciplinary Honors College. 
"I am so pleased with the remarkable accomplishments of the Fulbright Program at the University," said UH Provost Paula Myrick Short. "Prior to 2018, UH had 35 total grantees. Since 2018, we have added 26.  Our designation as a Top Producing Fulbright Institution is a testament to the Honors College faculty and staff who are working diligently with our students to prepare them to participate in this highly competitive program." 
In addition to UH's eight Fulbright scholars, another four graduating seniors and alumni were chosen as Fulbright alternates, meaning they may become Fulbright scholars if additional funding becomes available.
The overall increase in recipients, applicants, and semi-finalists represents the establishment of an emerging Fulbright culture at the University of Houston. Over the last three years, 26 UH students have been awarded Fulbright grants. In comparison, UH had 35 grantees prior to 2018. 
"As a Fulbright alum and adviser, I am very excited for the future of Fulbright at UH," said Ben Rayder who serves as the official Fulbright Program adviser at the University. "Since 2018, the number of Fulbright applicants at UH has jumped from 13 to 40. More students are not only putting themselves in a position to experience an incredible opportunity abroad, but they are also benefitting from the process of applying. Finding one's personal narrative, goal-setting, and reflection are important skills that our candidates will continue to refine even after their Fulbright year concludes."
The success of past applicants can motivate potential and current applicants, as it signals that they too can be awarded this prestigious fellowship.
The Fulbright Program is the flagship international educational exchange program sponsored by the U.S. government and is designed to forge lasting connections between the people of the United States and the people of other countries, counter misunderstandings, and help people and nations work together toward common goals. Since its establishment in 1946, the Fulbright Program has enabled more than 390,000 dedicated and accomplished students, scholars, artists, teachers, and professionals of all backgrounds to study, teach and conduct research, exchange ideas, and find solutions to shared international concerns. The Fulbright Program is funded through an annual appropriation made by the U.S. Congress to the U.S. Department of State. Participating governments and host institutions, corporations, and foundations around the world also provide direct and indirect support to the program, which operates in more than 160 countries worldwide.
For more information about the Fulbright Program, prospective candidate can contact Ben Rayder in the Office of Undergraduate Research and Major Awards at btrayder@central.uh.edu. 
 Meet the 2020-2021 Fulbright awardees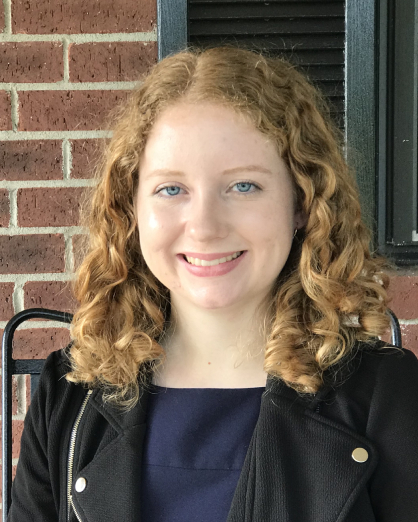 April Alex is a graduating UH Honors College student majoring in political science with minors in Spanish and business administration. She spent her time at UH serving with the Bonner Leaders Program to alleviate food insecurity in Houston. She had the opportunity to intern at the U.S. Department of State's Bureau of Democracy, Human Rights, and Labor and realized her passion for disability policy, advocacy, and research. After returning from her internship, she volunteered with Disability Rights Texas to assist with FEMA and IDEA claims. With this opportunity, Alex learned about the low completion and retention rates among students with disabilities in U.S. higher education institutions. She completed and defended her senior honors thesis on this topic which identified several necessary university policy changes such as implementing the model of Universal Design of Instruction to improve the access, accommodation, and inclusion of students with disabilities.
To continue her disability policy research and Spanish language acquisition, she was awarded a Fulbright Study/ Research Fellowship in Peru for the 2020–21 year. She will have the opportunity to research one of the most inclusive disability policies in the world and understand its relationship to the inclusion of individuals with disabilities in the Peruvian labor market. Alex plans to pursue her jurisprudence and master's in public policy to continue researching public policy and advocating for the rights of vulnerable populations.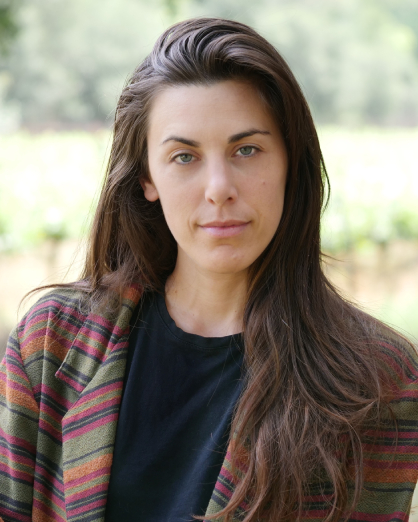 Rachel Ballenger received her master's in creative writing and literature from UH. Her writing and translations have appeared in, or are forthcoming, in nationally distributed journals like The Common, The Los Angeles Review of Books, and Your Impossible Voice. Her novel, Take My Life, won the Inprint Joan and Stanford Alexander Prize in fiction and was a finalist in the Texas Writers League 2019 Fiction Manuscript Contest.
In 2021, she will spend nine months in Spain, researching a novel set in Rota, a unique Spanish-American community thanks to its active U.S. naval base. Her research and immersion will allow her to explore Rota's history and the base's effects on the town over time, and experience first-hand how our two cultures coexist.
Fernando Flor is a graduate student in the Department of Physics and is a part of the Experimental Heavy Ions Group under the guidance of Professor René Bellwied. The scope of the Bellwied Group is to understand and measure the formation of visible matter during the early stages of the Universe – particularly microseconds after the Big Bang – by accelerating heavy ions close to the speed of light and allowing them to collide in a controlled environment. Flor is an active member of the ALICE (A Large Ion Collider Experiment) Collaboration, housed by the European Organization for Nuclear Research (CERN), and serves as one of three representatives for the junior scientists in ALICE.  
Flor's research currently focuses on the phase transition from a state of free quarks and gluons (dubbed "The Quark-Gluon Plasma") to the particles that now populate the Cosmos, such as protons and neutrons. While in France, he will expand a statistical thermal model to chronicle the hierarchical formation of elementary particles and light nuclei emerging out of the early evolution of the Universe.  He is an advocate for underrepresented minorities in STEM and higher education. Additionally, Flor has a passion for bicycle racing around the world. 
Lida Hedayatpour is a graduating Honors College senior majoring in English and Spanish with a minor in political science. Committed to public service, she volunteered as a Farsi translator and family mentor to Afghan refugees through the Refugee Services of Texas. In the legal field, Hedayatpour applied her Farsi knowledge as an assistant and translator with Ozlat Injury Lawyers, a boutique law firm dedicated to serving Houston's Persian community. To both expand her dialectical knowledge of Farsi and interest in the region of South-Central Asia, she was awarded a Fulbright teaching fellowship in Tajikistan for the 2020-21 year. Hedayatpour plans to continue pursuing her interests in language acquisition, teaching, and community service through programs such as the Peace Corps and Teach for America.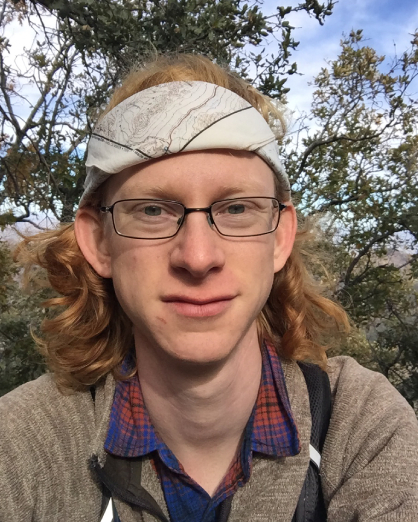 Austen Knowler is a senior, graduating in 2020 with a bachelor's in English with a focus in applied linguistics. His upbringing was shared between the small border community of Yuma, Arizona and multicultural Houston. Living in different, vibrant multicultural environments informed his interest in multilingual identity, policy and pedagogy, the subject of his senior honors thesis. His studies also encouraged him to work as a program assistant for UH's Language and Culture Center (LCC) as well as a volunteer ESL instructor to local refugee and immigrant communities. For two years, Knowler lived out of his backpack, working in several national parks and traveling mostly by hitchhiking. Seeing the U.S. from the road further broadened his awareness of the country's great diversity of people and place, which he intends to bring to the classroom in Lithuania. As a descendent of Lithuanian refugees and aspiring ESL instructor, he looks forward to reconnecting with his roots and learning from a country whose democratic, inclusive language policies have made it one of the most successful in the world for developing plurilingual speakers. 
Brina Rahmaty recently completed her student teaching internship with Pasadena Independent School District (PISD) in a 6th grade English classroom. A strong believer in the power of building positive relationships, Rahmaty connected with students inside and outside of the classroom through the many small group workshops she led and helped coach the girls' volleyball team. When school is out, she is rarely home as she likes to take both big and small trips with the people she loves. When Rahmaty is home, she enjoys conversation with friends over coffee or spinning her energy out with hula hoops. Rahmaty plans to continue working in PISD in the fall while she finishes her Phronesis minor.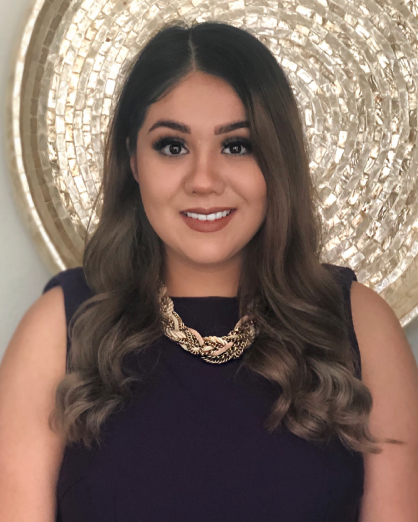 Jackelin Velasquez is a recent graduate with an English major and Education minor. She spent her time at UH pursuing her teaching certification and preparing to be a high school English teacher. She now teaches in the Alief Independent School District (AISD) and is passionate about education. While at UH, she took advanced level Spanish classes and boosted her bilingual capabilities to get her ready to take on the ETA grant in Spain. Velasquez hopes to further explore her Hispanic heritage and her teaching abilities to multilingual students through her future involvement in Spain. Velasquez also hopes to return from Spain able to promote diverse learning, further assist ESL students, and teach in a way that embraces culture and language in Houston after her experience teaching abroad. 
Elmer Villalobos is a Spanish teacher and a recent graduate from the UH. While pursuing a major in Spanish and a minor in German, he discovered that he was not just passionate about learning languages, but also teaching them. As a teacher assistant in Germany, Elmer hopes to learn as much as possible about how the German schools tackle the task of teaching a foreign language, as well as how they approach the many aspects of classroom management. Upon his return, he plans to implement the knowledge he gained from his experience as a Fulbright ETA in his own classroom to better serve his students.