Welcome Dean Heidi Appel to the Honors College!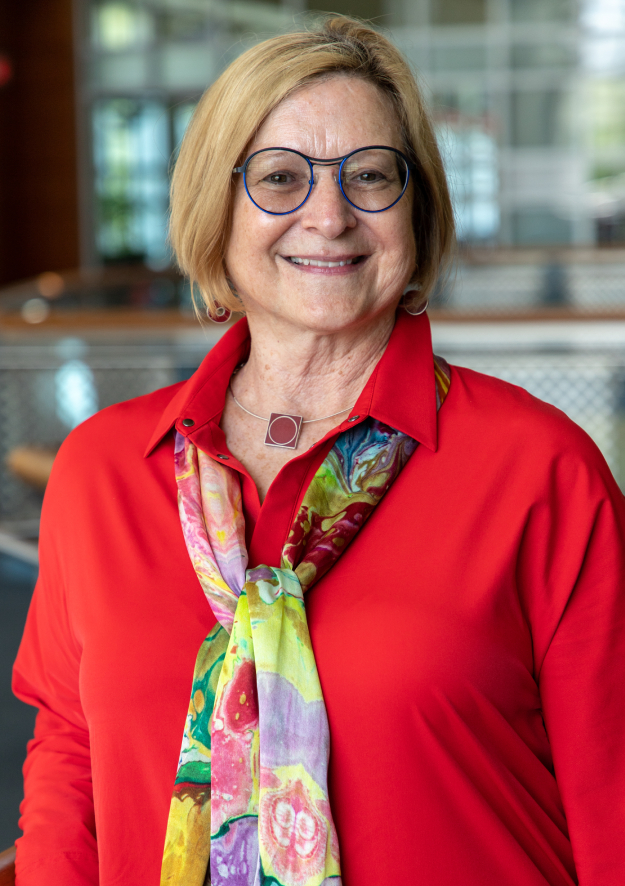 The Honors College at the University of Houston is pleased to welcome Dr. Heidi Appel as its new dean. She officially began her tenure July 1, 2023, after serving as dean of the Jesup Scott Honors College at the University of Toledo.  
"The college is a national leader in honors education and I'm excited to build on this success to prepare the next generation of high-caliber students to increase their impact on the world," Appel said. 
"I'm thrilled to join the University of Houston Honors College as its next dean," Appel said. "The talented faculty and staff provide a terrific honors education in and out of the classroom with a challenging, creative and flexible curriculum. I'm looking forward to meeting more of the amazing UH honors students." 
Appel brings more than 20 years of higher education experience and is an internationally known plant biologist whose research focus is on the chemical ecology of plant-insect interactions. She was recognized as an American Association for the Advancement of Science Fellow in 2018 and is often a go-to source for media on various science topics. 
"Dr. Appel's experiences with honors colleges at her prior institutions demonstrated the ability to both lead the college and to position the college as a leader by expanding and integrating its programs and activities across campus and the community," said Dan O'Connor, dean of the College of Liberal Arts and Social Sciences. "I am confident that she will maintain and grow the UH Honors College's success and strong reputation as an innovator." 
"She has also been a leader in several national roles related to honors education," said O'Connor. "This includes serving on the Executive Committee of the Association of Public Land-grant Universities Council on Honors Education." 
Appel was instrumental in creating a partnership between the University of Toledo and the Toledo Museum of Art, bringing visual learning into the undergraduate curriculum. In addition, she designed a nationwide network of honors deans and directors to make connections across disciplines, allowing students to merge divergent knowledge bases and overcome societal challenges. 
She also taught as a professor at the University of Toledo in the department of environmental sciences. In her role at the University of Toledo, Appel led an institutional effort to establish common goals for honors education across all majors, as well as a university-wide revision of honors curriculum. She also was instrumental in developing a community engagement initiative providing honors students with high impact learning experiences. Appel also worked as senior associate director for the University of Missouri Honors College and held teaching posts at Pennsylvania State University and its Schreyer Honors College.