UH College of Education Launches Virtual Job Fair for Aspiring Teachers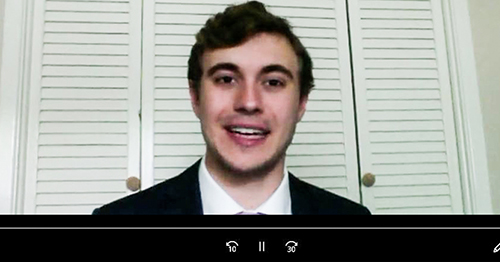 Posted April 7, 2020 — For college seniors, the hunt for a job typically gets serious in the spring. But with the global outbreak of the novel coronavirus, this spring has been like no other.
To help those seniors, the University of Houston College of Education has turned the popular job fair it hosts for aspiring teachers into a virtual one. Students can upload their resumes and a short video about themselves into an online platform, and school leaders can access the information to screen candidates. Houston-area districts typically hire thousands of teachers a year combined.
"The virtual job fair was a great idea," said Nicholas Havard, a UH student who will graduate in May with a bachelor's in history and a minor in education.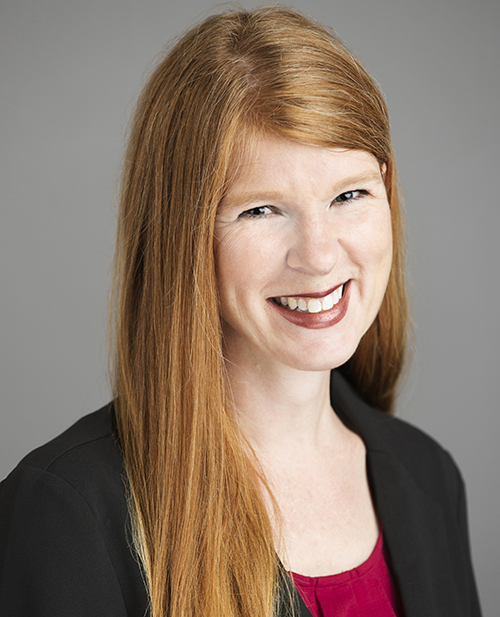 Havard had been planning to attend the on campus job fair in late March, where about 50 districts and schools were set to have booths. So, he jumped at the online opportunity after receiving an email about it from the director of teacher education, Assistant Clinical Professor Amber Thompson.
He donned a white shirt, black blazer and purple tie and started filming, and re-filming, on a cell phone in front of a closet at home.
"Student teaching has provided me with the evidence that teaching is in fact what I want to do," he said in his video. "I feel comfortable in the classroom. I have good rapport with students to help increase student learning. I wish I had enough time to tell you all about my stories from student teaching."
He kept the video short, at one minute, 29 seconds, and uploaded it to the online platform, called Flipgrid.
Havard has been gaining real world experience through his yearlong student teaching internship in a social studies class at Cinco Ranch High School in the Katy Independent School District. He hopes to have his own classroom as a high school or middle school teacher come fall.
"Those little moments with your students —  there's nothing quite like it when they tell you that you have made a connection with them," Havard said.
School district representatives echoed their appreciation for the virtual opportunity to find teaching candidates. The job fair at UH – which is sponsored by a consortium of school districts known as the Houston Area Teacher Center, or HATC – traditionally is a coveted recruiting event with more than 500 teaching students from UH and other area colleges.
"We think it is a great way to still connect with students that are looking for teaching positions," said Michelle Martin, assistant director of human resources for Cypress-Fairbanks ISD, which, as the third-largest district in Texas, typically hires 900 to 1,000 teachers a year.
Martin said she has been checking the app to review resumes and watch videos, and expects to follow up to conduct virtual interviews.
Kim Alvarez, director of human resources in Alvin ISD, said she was glad to have a virtual job fair to share with her district's school leaders.
"I sent it out, and right away I had several principals/assistant principals saying that they thought this was an awesome idea and loved seeing the videos," she said.
The district typically hires more than 200 teachers a year and had it cancel its own job fair, which draws about 1,000 applicants, Alvarez said.
Thompson, of the UH College of Education, said she's hopeful the teaching candidates will find the right match in a school of their choice.
"Schools need well prepared teachers now more than ever," she said. "I've been so proud of our student teachers helping their schools and students during this pandemic. I know they will bring the same commitment when they lead their own classrooms."
— By Ericka Mellon
— Photo courtesy of Nicholas Havard