UH Alum, Ex-City Councilwoman Thrives on Solving Problems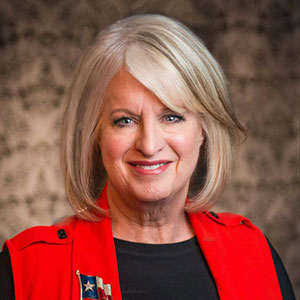 Melissa Noriega earned a 2017 Distinguished Alumni Award from UH for her service work.
Posted May 30, 2018 – Students today may not remember the performer spinning plates atop tall, thin poles on "The Ed Sullivan Show" on Sunday nights. But Melissa Meisgeier Noriega recalls the dizzying act as she describes what makes her tick.
"I thrive on complexity," she said. "I like an operational tempo that's very intense."
Noriega, who has a bachelor's in psychology and a master's in educational psychology from the University of Houston, has juggled educational, political and community challenges throughout her career. She worked for the Houston Independent School District for 27 years and served as a three-term Houston City Councilwoman and state representative in the Texas House. In 2017, UH honored her with a Distinguished Alumni Award.
Among Noriega's recent projects: helping Houstonians recover after Hurricane Harvey. In her role as a vice president for BakerRipley, Noriega joined other leaders of the nonprofit as they scrambled at the request of local officials to set up a shelter for victims of the unprecedented storm. Their speed and organization drew widespread praise.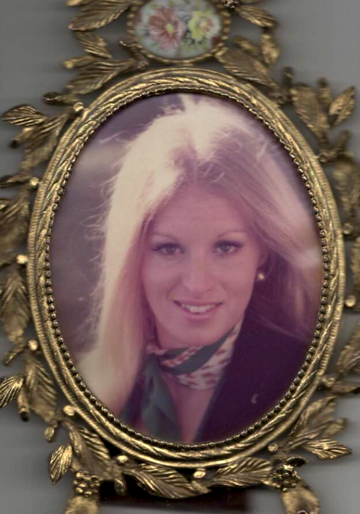 Pictured as president of the Phi Mu sorority at UH, Noriega said the skills she learned as a Greek member complemented the academic lessons.
Under the leadership of then-CEO Angela Blanchard, Noriega and others prepared NRG Center to house thousands of people – setting up cots, meals, a pet center and more. Noriega helped coordinate more than 150 law enforcement officers from different agencies. She spent nearly every day on site for a month.
"It was a remarkable experience, and it was humbling," Noriega said.
Setting Her Mind to It
A similar experience, helping Hurricane Katrina evacuees at the George R. Brown Convention Center, compelled Noriega to run for Houston City Council a couple years later, in 2007.
"We had neighbors coming from New Orleans – many of them coming with their whole lives in plastic bags, or with nothing at all, and Houston stepped up," she said. "I decided to run for City Council because I saw what we Houstonians could do when we set our minds to it."
Noriega was elected to an at-large council seat and chaired two committees: Public Safety and Infrastructure, Transportation and Technology. She was co-chair of the successful 2012 city bond campaign that improved parks and also led efforts to keep women owners as part of the minority- and historically underutilized business program.
She previously served as a state representative, filling her then-husband's seat in early 2005 while he was deployed to Afghanistan. The Democratic Caucus named her Freshman of the Year.
Campaigning, she said, took its toll, but she enjoyed public office.
"It's about how to solve problems and where to intervene," she said.
She's since learned unforgettable lessons from her colleagues at BakerRipley.
"They don't come into a situation and say, 'What's broken and how do we fix it?'" she said. "They say, 'What's working, who are the leaders and how do we build on that?' It's respectful and positive and productive."
Navigating Bureaucracies
Born in Philadelphia, Noriega moved to Texas when she was 2. She returned to Houston from Austin her senior year of high school.
"Even as a high school kid, I could feel it – I loved Houston right from the beginning," she said.
She attended Scarborough High and had no doubt she would go to UH. On campus, she surprised herself – a self-described bookworm – by joining a sorority, Phi Mu, and becoming its president.
"I learned how to read a budget. I learned how to put on events," she said. "People can be a little bit snarky about fraternities and sororities, but I learned a lot."
After graduation, she worked as a buyer trainee in fashion and later launched her career at HISD as a research assistant. She then held several leadership roles in parent involvement, community relations and professional development before joining City Council.
"I was sort of a troubleshooter, a problem solver," she said. "I learned a lot about how systems work and how you get things done nibbling around the edges of bureaucracies."
Serving the Community
Working at HISD fulltime, Noriega earned a master's in educational psychology in 1983.
"I always knew it was going to be a good class when it was in the KIVA," she said of the College of Education's largest room.
Noriega's father, Charles Meisgeier, was founding chair of the College's Department of Educational Psychology (now the Department of Psychological, Health and Learning Sciences).
Bob McPherson, dean of the College of Education and a colleague of Meisgeier's, has known Noriega since she worked for HISD.
"She's done extraordinary service work on behalf of public education, the city of Houston and Texas," McPherson said.
Noriega has lived in the East End, within walking distance of campus, on and off since college. Her two brothers also attended UH, and her son, Ricky, now away at college, used to attend the UH Charter School. A lifetime member of the UH Alumni Association, Noriega marvels at the changes on campus under Chancellor Renu Khator.
"The idea we're going to have a medical school – it's just so exciting to be a Cougar," she said. "Dr. Khator has been remarkable. And she gets it that football matters as well as academics. The effort to have kids living on campus is very powerful."
–By Ericka Mellon
–Photos courtesy of UH and Noriega
Watch Noriega talk about her time at the University of Houston: