UH Health Researcher Works to Reduce Tobacco Use During Crisis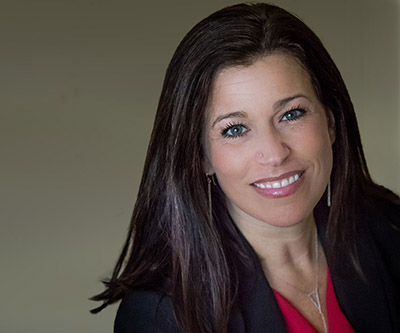 Posted May 15, 2020 — Studies have shown that people smoke more following natural disasters. As COVID-19 disrupts daily life and elevates stress, a similar uptick in smoking is likely to occur, says Lorraine Reitzel, a professor of health at the University of Houston College of Education.
Worried about the troubling trend, Reitzel and her research team have shifted to focus on helping people from vulnerable populations quit smoking or vaping even during a pandemic. She hopes their work can serve as a national model for providing tobacco cessation support during times of crisis.
"We want to avoid people becoming more addicted to tobacco as the result of emergencies and would love to help during these circumstances to break that addiction," she said.
Reitzel received a $300,000 grant in February from the Cancer Prevention & Research Institute of Texas to support her team's Taking Texas Tobacco Free program. The program, in partnership with Integral Care in Austin, works with mental health and substance abuse treatment centers to become tobacco free workplaces. The centers serve clients who typically have higher rates of tobacco use, which can lead to cancer and other health problems.
The TTTF team pivoted their efforts in April during the pandemic to target COVID-19 isolation centers, working to reduce tobacco use and secondhand smoke exposure among employees, volunteers and patients. Isolation centers were set up to provide emergency housing and support for individuals who test positive for COVID-19 but whose symptoms are not severe enough to require hospitalization. Many of the people in the centers are homeless, have behavioral health and/or have substance use disorders. About half the individuals are estimated to be active tobacco users.
"With smoking prohibited indoors, many of the individuals at the isolation centers are leaving their rooms frequently to smoke and vape, resulting in increases of COVID-19 transmission risk," Reitzel said.
Reitzel believes that high unemployment rates and isolation due to the coronavirus may contribute not only to increased tobacco use but also increased health risks from COVID-19, a respiratory disease. Individuals who smoke or vape tend to have compromised respiratory and pulmonary health, making them more susceptible to infection and negative outcomes.
While COVID-19 challenges the research team's normal procedures, they are adapting to provide education and training, to offer nicotine replacement therapies and to make connections with support resources. Reitzel said they plan to use the lessons learned to develop a model for incorporating tobacco cessation procedures into future disaster response shelters.
"We will do what we can, as we can," she said. "We have an opportunity to learn by doing this, share what we have learned and help with future emergency planning efforts across Texas and the nation to address tobacco use."
— By Alberto Huichapa