New Grant to Fuel Research on Increasing Community College Graduation Rates
Posted Sept. 24, 2018 – Researchers at the University of Houston College of Education have partnered with Houston Community College to study a new program designed to help more students graduate in two years and transfer to a four-year university.
The project has the potential to serve as a blueprint for other community colleges in Texas and across the nation as educators work to increase graduation and transfer rates, particularly among low-income students and students of color.
The research focuses on HCC's newly launched "15 to Finish" initiative, which encourages students – if possible – to take 15 credits (or five classes) each in the fall and spring semesters. Another option is taking 12 credits each semester and six over the summer.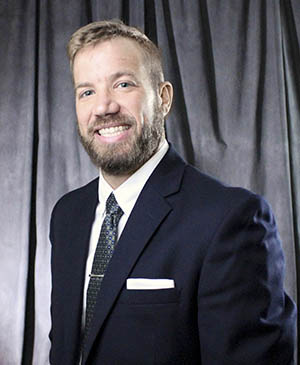 Lyle McKinney
The ideal is for students to take 30 credits a year so they are on track to earn an associate degree in two years. Many HCC students – often juggling jobs, families and other responsibilities – now take only 12 or 18 credits a year.
"Before you know it, a two-year associate degree could take four years," said College of Education Associate Professor Lyle McKinney. "The longer you span that out, the greater opportunity that life is going to happen."
The Greater Texas Foundation, a nonprofit focused on improving postsecondary outcomes in the state, recently awarded the project a grant for $316,400. The co-principal investigators are Andrea Burridge, HCC executive director of program strategy and decision support; Mimi Lee, a professor in the College's Curriculum & Instruction department; and McKinney, in the College's Educational Leadership & Policy Studies department.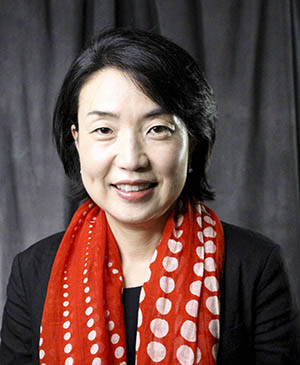 Mimi Lee
The team also includes HCC's Susan Goll, director of instructional initiatives; Melissa Miller-Waters, faculty director of educational policy; and Misha Turner, director of student success; plus UH higher education doctoral student Gerald Von Bourdeau.
"We always appreciate the foundation giving us the opportunity to focus on issues that are important to Texas and that have implications for the whole nation," Lee said.
Studies have shown that taking a part-time course load – though necessary in some cases – is tied to lower graduation rates.
While UH and other four-year universities have started implementing programs to encourage students to take greater course loads, the practice is rare at community colleges, McKinney said. HCC is at the forefront.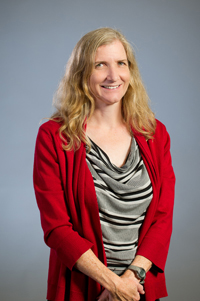 Andrea Burridge
"We want to help students get on a pathway early in their academic year and have the support to stay on that pathway," said Burridge, who previously served as the College of Education's associate dean of undergraduate studies.
The effort also has a financial upside, Turner said. "College costs can add up, so earning a degree in less time could assist students with accumulating less debt in the long run."
HCC's "15 to Finish" program began this fall with an informational campaign targeting students during orientation.
Even encouraging students to take one extra course a semester could help and fuel their momentum, Goll said.
"It's about educating and informing them," she added. "Sure, you can't take 15 credits in a semester, but can you take nine or 12 – with support from the college to make that possible?"
Program incentives down the line may include scholarships for tuition and textbooks, emergency fund micro-grants, digital badges marking milestones, and tuition breaks if funding is available.
The research, which will include data analysis, surveys, interviews and focus groups, also is designed to inform the project in real time.
"As institutions in the fourth-largest city in the country," Burridge said, "we have the ability to be leaders in what we know about in the urban educational context and how we design and implement programming."
–By Ericka Mellon