Contest started by UH education professor promotes digital storytelling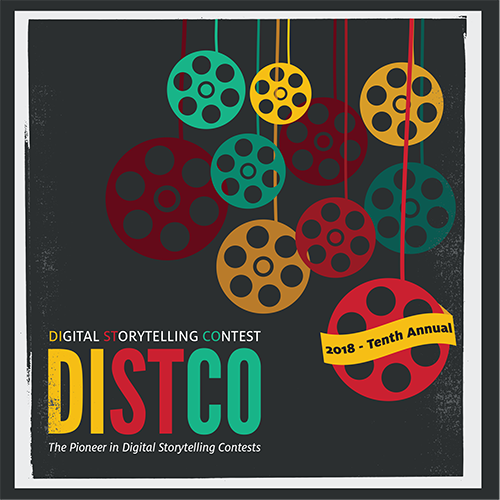 March 8, 2018 – The 2018 Oscars may be over, but students and teachers still have time to channel their inner director.
The 10th annual Digital Storytelling Contest, known as DISTCO, is accepting submissions through April 15 of short videos made by students or instructors at all levels – from kindergarten through graduate school.
Bulent Dogan, a clinical assistant professor at the University of Houston College of Education who specializes in instructional technology, runs the worldwide contest. He said the focus on digital storytelling harnesses students' 21st century interests while strengthening their skills in core areas such as research, writing and media literacy.
"That's the beauty of digital storytelling," Dogan said. "It helps to improve a lot of skills, starting with writing skills as the first step in the process."
After writing a script, the next step is to add photos, video clips, music and narration to make the story more engaging. The subject can be whatever resonates. Winners last year covered an array of topics such as cooking, love, architecture, the power of teachers, poems about presidents and bullying.
Dogan began researching digital storytelling in 2007 during his time in the College's doctoral program in learning, design and technology. Then, digital storytelling was a relatively new area, he said, with little published on the subject. So, Dogan spent a semester studying more than 30 local teachers, representing a range of grade levels and subjects, as they included digital storytelling in their classrooms. He found that students' comprehension of their story topics increased; they also bolstered their media literacy, technical, research, writing and organizational skills.
Based on his research, Dogan created the Digital Storytelling Contest. The DISTCO website provides several free resources for developing a powerful digital story, including how-to videos and suggestions for video editing tools.
The competition has grown dramatically over the last decade, receiving more than 600 eligible submissions in 2017. Winners of the international category last year traveled all the way from Bosnia to attend the award ceremony hosted at North American University in Houston, where Dogan previously worked.
Another recent winner, Reuben Paul, stands out as a "child prodigy," Dogan said, and has won the overall outstanding prize in the elementary school category for the last three years. Reuben, a fifth-grader, created and runs a cyber security company and has spoken as a keynote speaker at several digital safety conferences around the world. His digital story for the 2017 DISTCO was an inspiring response to the question "Who is your best teacher?" Reuben's response: Failure was his greatest and most important teacher.
For Dogan, the entry proved how powerful digital storytelling can be.
"That's a success story to me," Dogan said. "If you can spread this to other students, they will feel powerful."
To register and submit your own digital story, visit http://www.distco.org. Participants must register by March 31, 2018 and submit digital stories by April 15. The award ceremony will be on May 12 at Farish Hall at the University of Houston. 
–Story by Claire Andersen