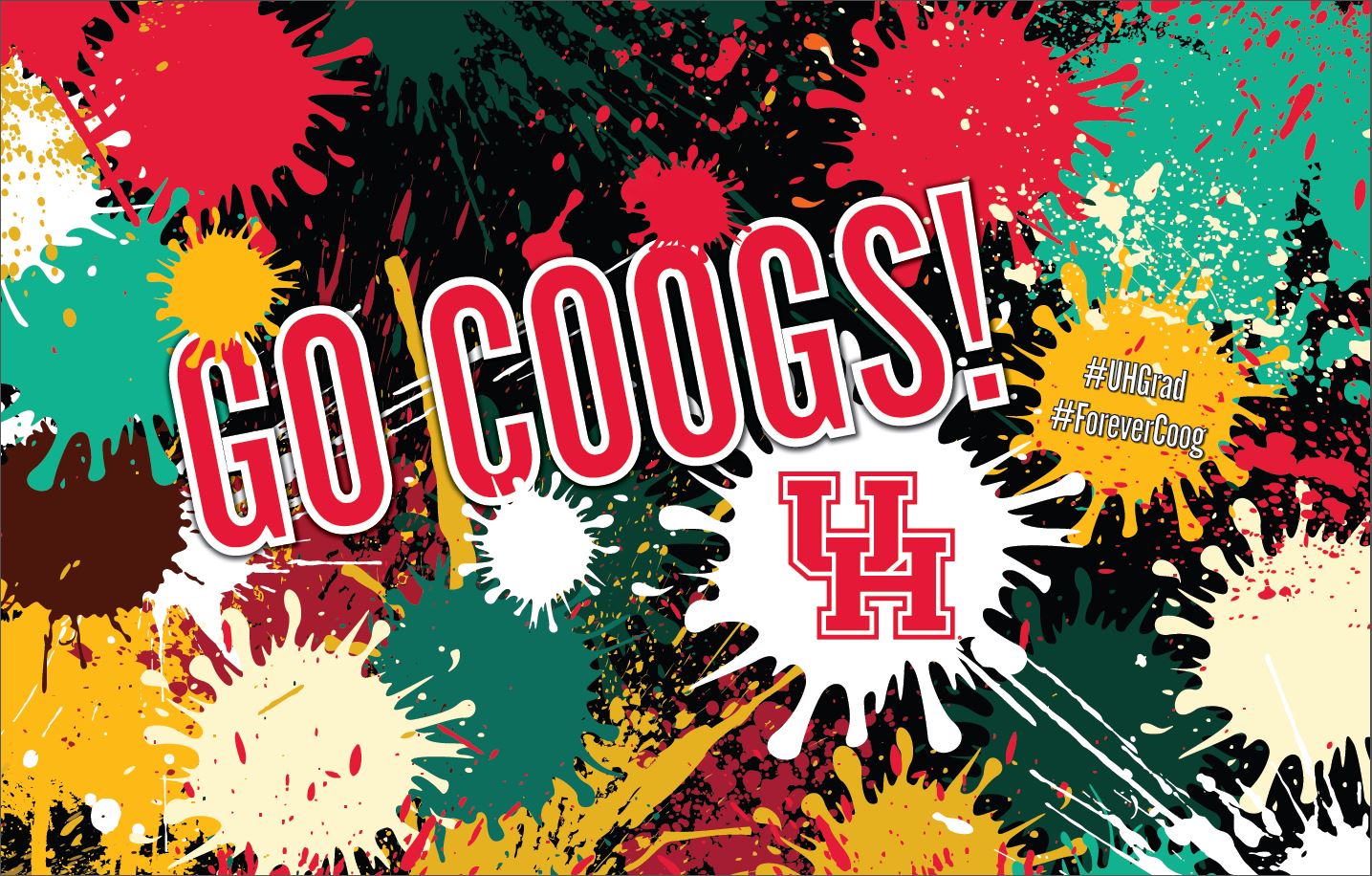 Celebrating the University of Houston 2020 Graduates
We are excited to announce that the University of Houston will hold in-person commencement ceremonies for the Class of 2020 on August 11, 12 and 13 at the Fertitta Center.
If you plan on participating in your ceremony, you must submit your RSVP before June 30. Once all RSVPs have been collected we will publish the finalized schedule. Please click HERE to submit your RSVP.
Tickets will be required for each ceremony. All graduates will be allotted up to four (4) tickets for their guests. All ceremonies will be livestreamed for those who are unable to attend in person.
Please visit the Herff Jones Website to order your cap and gown. The deadline to place online orders is Wednesday, July 14. For regalia questions, please contact the UH Campus Store at 713-741-7095 or email campusstore@uh.edu.
We encourage you to regularly check the commencement website, as event plans could change based on current COVID-19 conditions. Additionally, we will email you any pertinent information leading up to the ceremonies. 
We look forward to welcoming many of you back to campus for this special celebration.
If you have questions, please contact us at director@uh.edu.  
Spring 2021 University Commencement Ceremonies 
The University of Houston has planned safe and socially distanced, in-person commencement ceremonies for our 2021 graduates on May 13th – 19th. Please note that the ceremonies will be live-streamed for those who are unable to join in-person.
Please note, commencement ceremony dates, times and formats are subject to change.
Spring 2021 Commencement Schedule
Thursday, May 13, 2021
Friday, May 14, 2021
2:00PM at UH at Sugar Land (Susan Ryon Davis Multipurpose Room)
Saturday, May 15, 2021
Sunday, May 16, 2021
Monday, May 17, 2021
Tuesday, May 18, 2021
Wednesday, May 19, 2021 
Please continue to check the university commencement website, www.uh.edu/commencement for the most current information.