Arturo E. Hernandez, Ph.D.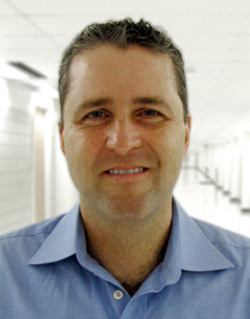 Heyne Building, Room 239B
713-743-8354
aehernandez@uh.edu
Biographical Summary
Joined University of Houston faculty in 2003 following 6 years as an Assistant Professor of Psychology at the University of California, Santa Barbara. During the past fifteen years, he has been investigating the nature of language processing using both behavioral and neuroimaging methods to inform his work. His view is very much in line with the current emergentist view of language in which language development, processing and its neural bases are a reflection of multiple processes interacting at multiple levels. Although his work has focused on word level processing with bilingual speakers, he uses this focus as a manner to investigate questions of interest to cognitive and developmental psychologists. This is reflected in theoretical work in which he makes a link between learning in non-linguistic, monolingual and bilingual domains (Hernandez & Li, 2007). Dr. Hernandez is also affiliated with the UH Cognitive Science program and with the Human Neuroimaging Laboratory at the Baylor College of Medicine.
Recent Research Funding
Neural correlates of lexical processing in child L2 learners R21HD059103-01 (NIH/NICHD)
Plasticity In Speech Perception In Early Bilingual Children Institute for Biomedical Imaging Science (IBIS)
Research Interests
Cognitive Neuroscience
Bilingual Language Processing
Second Language Acquisition
Laboratory for the Neural Bases of Bilingualism
Teaching
Cognitive Psychology
Foundations of Cognitive Neuroscience
Selected Publications
Hernandez, A. E., Dapretto, M., Mazziotta, J & Bookheimer, S. (2001). Language switching and language representation in Spanish-English bilinguals: An fMRI study. Neuroimage, 510-520.
Fiebach, C. J., Friederici, A. D., Müller, K., von Cramon, D. Y. & Hernandez, A. E. (2003). Distinct brain representations for early and late learned words, Neuroimage, 19, 1627-37.
Hernandez, A.E., Li, P., MacWhinney, B. (2005). The emergence of competing modules in bilingualism. Trends in Cognitive Sciences, 9, 220-225.
Hernandez, A. E., Kotz, S.A., Hofmann, J. (2007). Age of acquisition modulates neural activity for both regular and irregular syntactic functions. Neuroimage, 36, 912–923.
Hernandez, A.E. & Li, P. (2007). Age of Acquisition: Its Neural and Computational Mechanisms. Psychological Bulletin. 133, 638-650.
Hernandez, A.E. (2009). Language switching in the bilingual brain: What's next? Brain & Language, 109, 133-140.