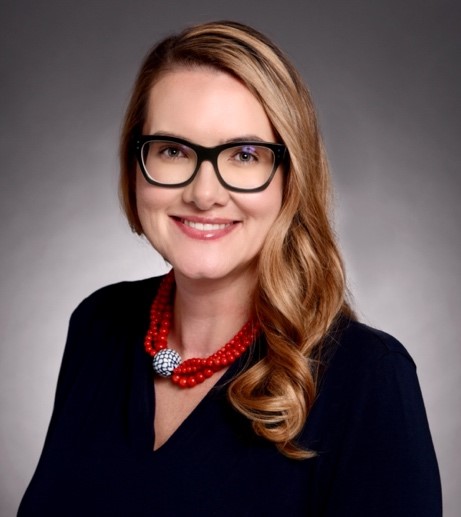 Heyne Building, Room 201C
Email: aavujano@central.uh.edu
713-743-3241
Dr. Vujanovic will be reviewing applications for the 2021-2022 academic year.
Biographical Summary
Dr. Vujanovic is Associate Professor, Director of Graduate Education, and Director of the Trauma and Stress Studies Center in the Department of Psychology at the University of Houston (UH). She is a licensed clinical psychologist in the state of Texas. Dr. Vujanovic holds concurrent appointments as Associate Professor in the Department of Behavioral and Social Sciences at the UH College of Medicine and Clinical Associate Professor in the Department of Psychiatry and Behavioral Sciences at the University of Texas Health Science Center at Houston. She received a doctoral degree (Ph.D.) in clinical psychology from the University of Vermont and completed the pre-doctoral clinical psychology internship program at the Brown University Clinical Psychology Training Consortium.


Dr. Vujanovic's research program is focused on posttraumatic stress disorder (PTSD) and the co-occurrence of PTSD with related conditions and high-risk behaviors, broadly. Over the past decade, her research program has been based on two interrelated lines of inquiry: (1) investigation of cognitive-affective processes and clinical correlates of posttraumatic stress and trauma-related psychopathology; and (2) examination of biopsychosocial mechanisms underlying the comorbidity of PTSD and substance use disorders. The overarching aim of this program of work is to inform novel treatment development and refine evidence-based clinical practice. Dr. Vujanovic's work has utilized various methodological approaches, including clinical trials, health services research, and experimental laboratory paradigms. Her research has focused upon various populations exposed to trauma, including community residents, adults receiving psychiatric inpatient services, military veterans, and first responders. She has received research funding from the National Institutes of Health, Veterans Health Administration, American Cancer Society, and private foundations. Dr. Vujanovic is an Associate Editor for Cognitive Behaviour Therapy and Mindfulness, and she serves on the editorial boards of five additional journals. Dr. Vujanovic has authored over 165 publications, including journal articles, books, and book chapters.
Research Interests
Etiological and maintenance processes relevant to PTSD
Clinical correlates of trauma and PTSD
Biopsychosocial mechanisms underlying co-occurring posttraumatic stress and substance use disorders
Treatment development for PTSD and co-occurring conditions
Teaching Interests
Introduction to Clinical Psychology (undergraduate)
Psychopathology (graduate)
Selected Recent Publications
Note: Underline denotes current or past mentored student or trainee; asterisk (*) denotes corresponding authorship.
Stanley, I. H., Marx, B. P., Keane, T. M., & Vujanovic, A. A.* (2021). PTSD symptoms among trauma-exposed adults admitted to inpatient psychiatry for suicide-related concerns. Journal of Psychiatric Research, 133, 60-66. 
Vujanovic, A. A., Lebeaut, A. M., & Leonard, S. (in press). Evaluating the impact of the COVID-19 pandemic on the mental health of first responders. Cognitive Behaviour Therapy.
Jennings, A. N., Soder, H. E., Wardle, M. C., Schmitz, J. M., & Vujanovic, A. A.* (in press). Objective analysis of language use in cognitive-behavioral therapy: Associations with symptom change in adults with co-occurring substance use disorders and posttraumatic stress. Cognitive Behaviour Therapy. doi: 10.1080/16506073.2020.1819865 
Vujanovic, A. A., & Zegel, M. (2020). Distress tolerance and posttraumatic stress (pp. 343-376). In M. T. Tull & N. A. Kimbrel (Eds.), Emotion in posttraumatic stress disorder. New York: Guilford Press.
Vujanovic, A. A., Smith, L. J., Green, C. E., Lane, S. D., & Schmitz, J. M. (2020). Mindfulness as predictor of cognitive-behavioral therapy outcomes in adults with posttraumatic stress and substance dependence. Addictive Behaviors, 104. doi: 10.1016/j.addbeh.2019.106283
Vujanovic, A. A., & Back, S. E. (2019). PTSD and substance use disorders: A clinical overview. In A. A. Vujanovic & S. E. Back (Eds.), Posttraumatic stress and substance use disorders: A comprehensive clinical handbook. New York:
Soder, H., Wardle, M. C., Lane, S. D., Green, C. E., Schmitz, J. M., & Vujanovic, A. A. * (2019). Resting heart rate variability predicts posttraumatic stress disorder treatment outcomes in adults with co-occurring substance use disorders and posttraumatic stress. Psychophysiology, 56. doi: 10.1111/psyp.13377
Vujanovic, A. A., Lebeaut, A., Zegel, M., Smit, T., & Berenz, E. C. (2019). Posttraumatic stress and alcohol use: Recent advances and future directions in cue reactivity. Current Opinion in Psychology, 30, 109-116.  doi: 10.1016/j.copsyc.2019.04.003
Vujanovic, A. A., Smith, L. J., Tipton, K. P., & Schmitz, J. M. (2019). A novel, integrated cognitive-behavioral therapy for co-occurring posttraumatic stress and substance use disorders: A case study. Cognitive and Behavioral Practice, 26, 307-322. doi: 10.1016/j.cbpra.2018.03.003
Vujanovic, A. A., Wardle, M. C., Bakhshaie, J., Smith, L. J., Green, C., Lane, S. D., & Schmitz, J. M. (2018). Distress tolerance: Associations with trauma- and drug-cue reactivity in low-income, inner-city adults with substance use disorders and posttraumatic stress. Psychology of Addictive Behaviors, 32, 264-276. doi: http://dx.doi.org/10.1037/adb0000362
Vujanovic, A. A., Farris, S. G., Bartlett, B. A., Lyons, R. C., Haller, M., Colvonen, P. J., & Norman, S. B. (2018). Anxiety sensitivity in the association between posttraumatic stress and substance use disorders: A systematic review. Clinical Psychology Review, 62, 37-55. https://doi.org/10.1016/j.cpr.2018.05.003
Vujanovic, A. A., Smith, L. J., Green, C. E., Lane, S. D., & Schmitz, J. M. (2018). Development of a novel, integrated cognitive-behavioral therapy for co-occurring posttraumatic stress and substance use disorders: A pilot randomized clinical trial. Contemporary Clinical Trials, 65, 123-129. doi: 10.1016/j.cct.2017.12.013
Vujanovic, A. A., Berenz, E. C., & Bakhshaie, J. (2017). Multimodal examination of distress tolerance and suicidality in acute-care psychiatric inpatients.  Journal of Experimental Psychopathology, 8, 376-389.  doi: http://dx.doi.org/10.5127/jep.059416
Vujanovic, A. A., Bakhshaie, J., Martin, C., Reddy, M. K., & Anestis, M. D. (2017). Posttraumatic stress and distress tolerance: Associations with suicidality in acute-care psychiatric inpatients. Journal of Nervous and Mental Disease, 205, 531-541. doi: 10.1097/NMD.0000000000000690
Vujanovic, A. A., Dutcher, C. D., & Berenz, E. C. (2017). Multimodal examination of distress tolerance and posttraumatic stress disorder symptoms in acute-care psychiatric inpatients. Journal of Anxiety Disorders, 48, 45-53. doi: 10.1016/j.janxdis.2016.08.005
Vujanovic, A. A., Wardle, M. C., Smith, L. J., & Berenz, E. C. (2017). Reward functioning in posttraumatic stress disorder and substance use disorders. Current Opinion in Psychology, 14, 49-55. doi: 10.1016/j.copsyc.2016.11.004