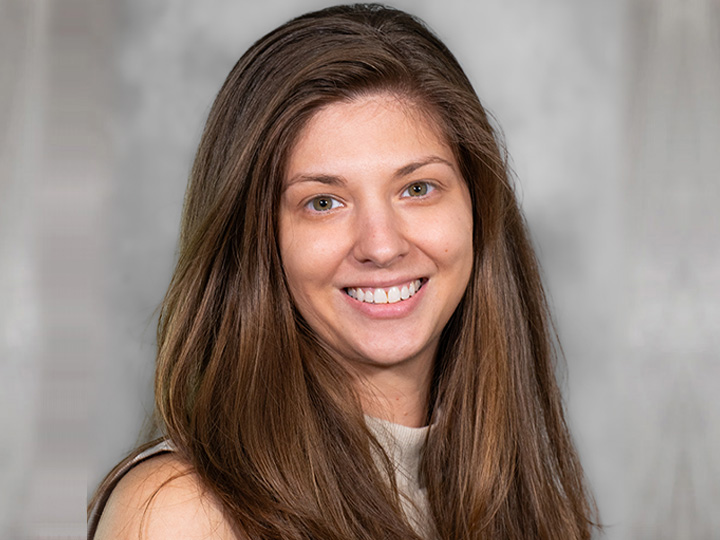 Lauren Till, director of undergraduate academic affairs at the College of Liberal Arts and Social Sciences, has been awarded a prestigious President's Excellence Award. This University of Houston recognition is given to individuals who have demonstrated outstanding service and made exemplary contributions in their fields.
"Lauren Till has been an exemplary academic leader for eight years in the College of Liberal Arts and Social Sciences, first as a program director in the department of health and human performance, where she oversaw undergraduate advising and advised graduate students," Todd Romero, associate professor of history, said. "More recently, as the director of the CLASS Academic Affairs Office, she led advising and student success in the University's largest college and spearheaded a new initiative in strategic scheduling."
Till was recognized at the 2023 Staff Excellence Awards ceremony Sept. 7 and commended for fostering academic excellence within the University community. President's Excellence Awards were given in each of the four following categories: Office and Clerical; Technical, Service, and Craft; Administrative Professional; and Effective Leader. Till was one of three staff members recognized in Administrative Professional.
"Her data-driven approach provides students with the classes they need to speed time-to-graduation while maximizing the impact of instructional resources," Romero said. "She has proven to be a dynamic, strategic student success expert in all this work. We are lucky to have her as a colleague and leader in CLASS."
Till has played a pivotal role in enhancing the academic experience of students within the College of Liberal Arts and Social Sciences. Her responsibilities encompass a wide range of areas, including curriculum development, student support services and academic policy implementation. Till's commitment to student success is evident through her efforts to create a supportive and inclusive environment that fosters academic excellence and personal growth.
Till earned a bachelor's degree from Texas A&M University, a master's degree from the University of Houston and is currently pursuing a Ph.D. in higher education leadership and policy studies at the University of Houston.
The award remains a symbol of appreciation and recognition for those who go above and beyond to contribute to the University's success. The President's Excellence Award at the University of Houston serves as a testament to remarkable dedication and service staff members.