HHP Sport Admin program faculty David Walsh, Ph.D. and Mike Cottingham, Ph.D. hosted workshops for a group of high school coaches from Fiji, Kiribati and Tonga on Dec 15th 2022. The group is on a two-week long tour of the US as part of a sports-based exchange program that aims to build ties between international and American non-elite athletes, coaches, and administrators.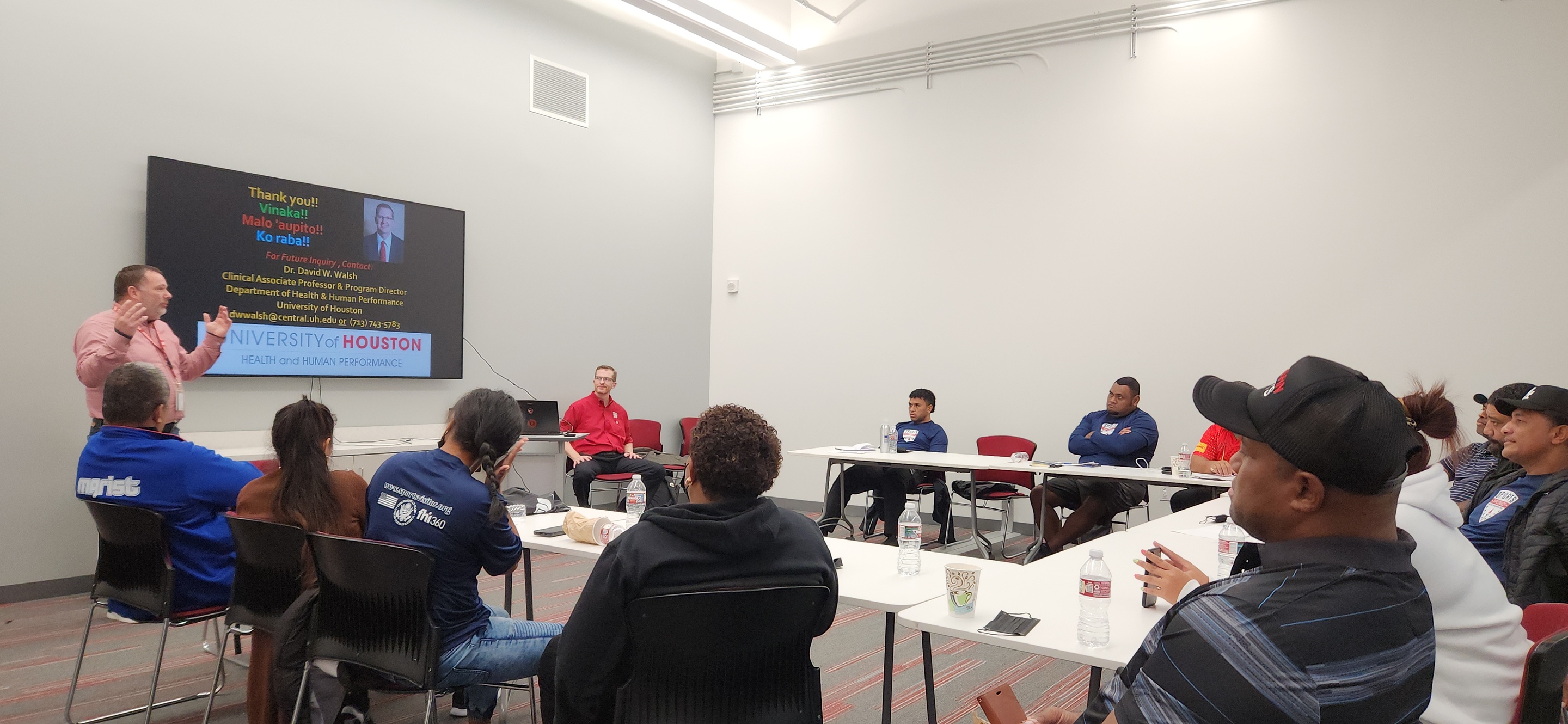 HHP chair Craig Johnston speaking at the workshop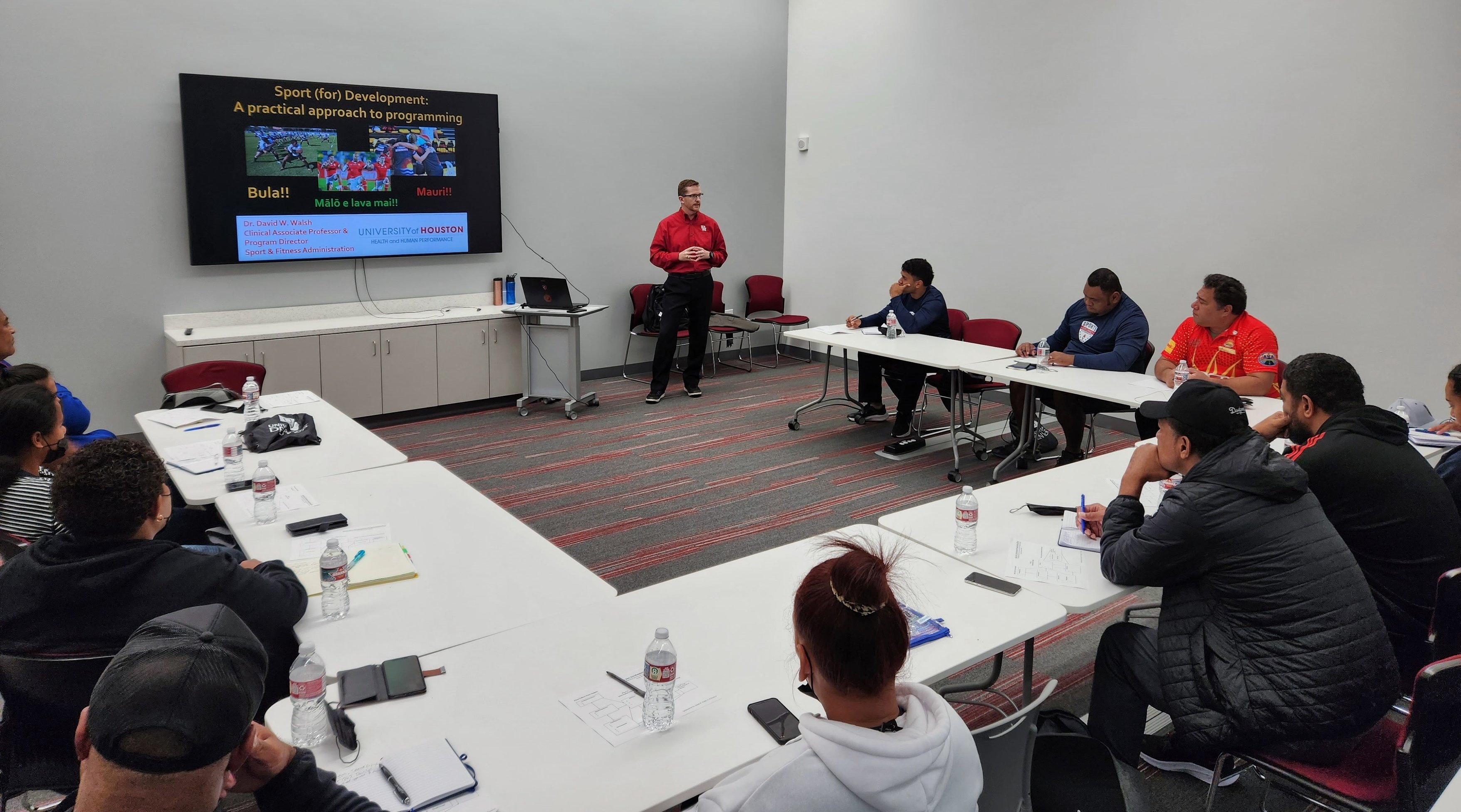 David Walsh leading a workshop
The sport exchange program was organized by the Sports, Cultural, and Youth Programs team at FHI 360, a Washington, D.C.-based international development non-profit. FHI 360 is the implementing partner for the U.S. Department of State's Sports Visitor Program, which is a Sports Diplomacy Division initiative that brings non-professional youth athletes and coaches to the United States.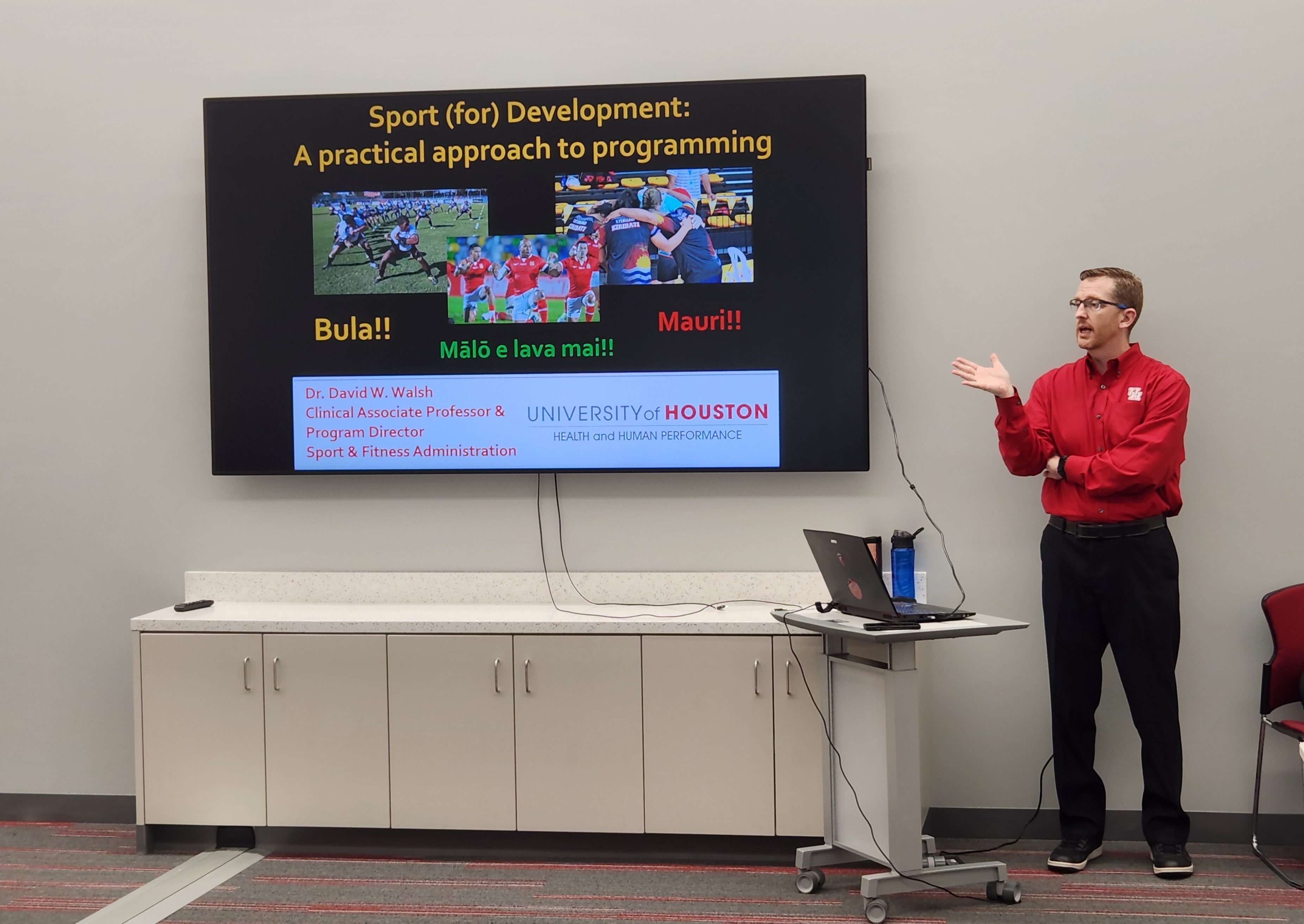 David Walsh
The group of 13 high school coaches participated in workshops at UH centered on the themes of teambuilding, conflict resolution, community service, mentoring, nutrition, and positive coaching. They also toured the athletic facilities at UH and participated in an adaptive athletics information session with Dr. Cottingham at the UH recreation center.
Ian Evans a program officer with FHI 360 said, "The group absolutely loved the welcome we received from Dr. David Walsh and the Department of Health and Human Performance, the high-quality workshop focused on sport for development and program design, and included a tour of the university's football facilities. It was great to learn about adaptive sports from Dr. Michael Cottingham, who also provided the group with the chance to play some wheelchair basketball, wheelchair tennis and goalball."