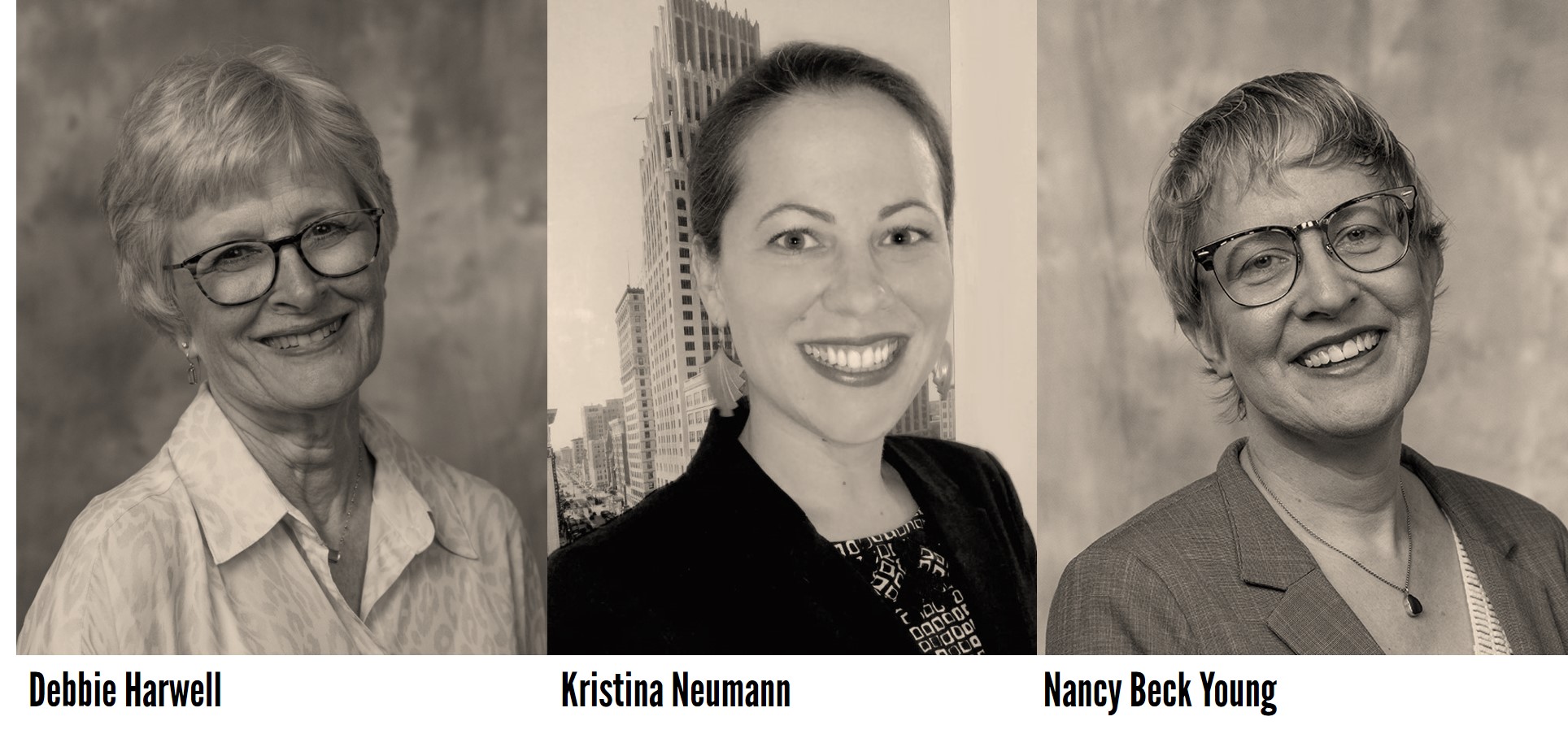 At the UH Center for Public History, we're thrilled to celebrate three CPH affiliates who received 2021 Office of the Provost Faculty Excellence Awards! The awards come with a cash prize and are one of the highest honors in the University of Houston System.
Debbie Harwell, instructional assistant professor in the Department of History, received an Instructional / Clinical Teaching Excellence Award.  
Harwell has served as managing editor/editor of the Center for Public History's Houston History magazine since 2009 and taught Houston History and U.S. History in Honors since 2012. Her Houston History classes examine social, cultural, economic, and political history, as well as the city's diversity through migration and immigration.
Putting her public history background to work, Harwell also teaches Oral History and History Magazine Writing and Editing. Students in those classes created content for the Resilient Houston: Documenting Hurricane Harvey magazine and are currently working on a project to document the San Jose Clinic centennial.
Kristina Neumann, assistant professor in the Department of History received a Teaching Excellence Award.
Neumann is an ancient and digital historian, researching the evolution of Middle Eastern cities under the Roman empire. Her current book project – Antioch in Syria: A History from Coins, 330 BCE-450 CE – analyzes the long-term development of one understudied city in northern Syria through a combination of digital technologies, exploratory data analysis, and coin evidence.
Neumann is also co-director of the online, digital humanities project, "The SYRIOS Project: Studying Urban Relationships and Identity over Ancient Syria," for which she and her team received a National Endowment for the Humanities (NEH) grant and Harvard University Loeb Classical Library Foundation Fellowship grant in 2020.
In addition, Neumann serves as the producer of CPH's new podcast, Public Historians at Work.
Nancy Beck Young, full professor in the Department of History, received a Community Engagement, Teaching Excellence Award in recognition of her involvement with students in service to the community through service-learning activities or community engagement projects.
Young is a prominent scholar of 20th century US politics, one of the nation's leading historians of the US Congress, and a major figure in the study of US women's history. Among her publications are Why We Fight: Congress and the Politics of World War II, a study that ambitiously reframes the struggles over the New Deal during the Second World War, and, most recently, Two Suns of the Southwest: Lyndon Johnson, Barry Goldwater and the Battle Between Liberalism and Conservatism, a comparative study of LBJ and Barry Goldwater and the competing political traditions they represent.

In addition, as Associate Director of the UH Center for Public History, Dr. Young is a critical part of the CPH community, advising public history graduate students and playing a strategic leadership role in the efforts to expand the public history undergraduate program. She continues to teach courses, mentor students, and actively serve on administrative committees at the departmental and college levels.
Congratulations Debbie, Kristina, and Nancy! Thank you for your amazing work with our students at the University of Houston and your great contributions in the Center for Public History!