Dining
Food truck site serving Law Center following Subway closure
By Emily Fahner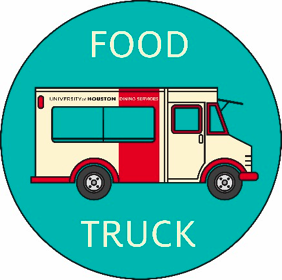 University of Houston Dining Services has introduced a new food truck location near the Law Center following the closing of the Subway restaurant that had operated inside the building.
Subway closed its doors Dec.18 after more than 10 years of service. The new food truck location will provide a convenient dining option for students, faculty and staff in and around the Law Center while the former Subway space is renovated.
"The new food truck pad will be a great option for customers while a new retail concept is installed," said Torik Banks, director of operations of UH Dining.
The temporary food truck pad, located on the west side of the building near the weather balloon trailer, has a rotating truck schedule and is open from 11 a.m. to 3 p.m. weekdays. Visit the food truck calendar for updates on scheduling, trucks and menus.