Dining
UH Dining announces new human resources manager
By Kimberly Cooper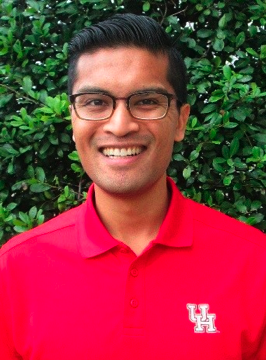 University of Houston Dining Services welcomes Jesse Singh as its new senior human resources manager.
Singh joins the UH Dining Services team after serving as a human resources partner with Baker Hughes. He is a UH alumnus and received his master's degree from Houston Baptist University.
In his role, Singh's responsibilities include providing direction and professional consultation to senior management and their employees in areas such as compensation, benefits, employee and labor relations, talent acquisition, leadership development, training and organizational development. He also will provide human resource management and consultation to UH-Downtown, UH-Clear Lake and UH-Victoria.
"My goal for 2016 is to build a student pipeline and employ more UH students at our facilities," said Singh. "As the campus continues to grow, I feel that our dining facilities should be more reflective of the student population and the diverse community that we serve."
When Singh is not working, he enjoys spending time with his wife, creative writing and exploring new hobbies.
"I enjoy wood working and I am taking a welding class," said Singh. "I like to work with my hands and learn more about how things work."
For more information about on-campus jobs, email uhdining@uh.edu or visit www.aramark.com/careers.