Dining
UH Dining giving away three mountain bikes
By Nikolai Robinson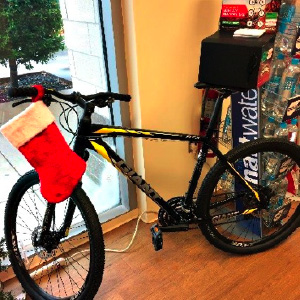 With all of the new buildings and construction, it seems like the University of Houston is getting bigger by the day. So to help people get across campus quicker, UH Dining Services is offering a chance to enter and win a brand new 2017 Giant mountain bike.
Anyone who stops by the Cougar Village, Student Center or Calhoun Lofts Cougar Xpress Markets can fill out an entry form and drop it into the sweepstakes box located next to the bikes on display in each of the stores. There is no fee for entering and no strings attached.
The winners will be announced on Monday, Dec. 19. A total of three bikes are being given away.
For more information about dining services on the UH campus, visit www.uh.edu/dining. Join UH Dining on Facebook, Twitter and Instagram to receive the latest dining information.