Dining
New Chick-Fil-A manager announced
By Nikolai Robinson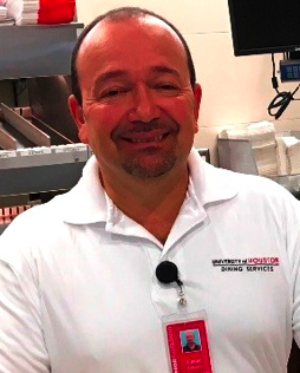 UH Dining Services welcomes Cesar Falconi as the new food service manager of the two on-campus Chick-Fil-A locations at the Student Center and the Student Center Satellite.
Originally from Ecuador, Falconi has worked in the food and beverage service industry for over 16 years, having both owned and worked at restaurants. He has degrees in law and business administration. He hopes to become an active part in UH Dining's success by bringing his vision and ideas to the table.
In his free time, Falconi enjoys reading, watching movies, cooking Ecuadorian food and experimenting with new recipes. He also enjoys playing guitar, playing tennis with his wife and singing with his children.