Why This Program?
There is a growing demand for robotics systems in production, inspection, and maintenance within the energy industry – both onshore and offshore – driven by the desire to minimize the risk of human exposure to hazardous environments and reduce operating costs. However, a significant gap exists between the current workforce's expertise and the rapidly evolving technologies. Deploying robots in inspecting, monitoring, and maintaining energy assets requires an in-depth understanding of robotic systems, including the ability to identify a specific use case, assess the impact of robotics on the business, and maintain the value of the robot to ensure it continues to operate safely and profitably.
To address these challenges, the Subsea Systems Institute (SSI), collaborating with SPRINT Robotics, has developed a Robotics in Energy course focusing on safety, reliability, business impact, and use cases. The micro-credential course provides participants with a comprehensive understanding of the robot integration process, including economic evaluation and qualification. It also includes an evaluation tool/protocol for risk and safety management, enabling participants to assess the feasibility of incorporating robots into their working environment.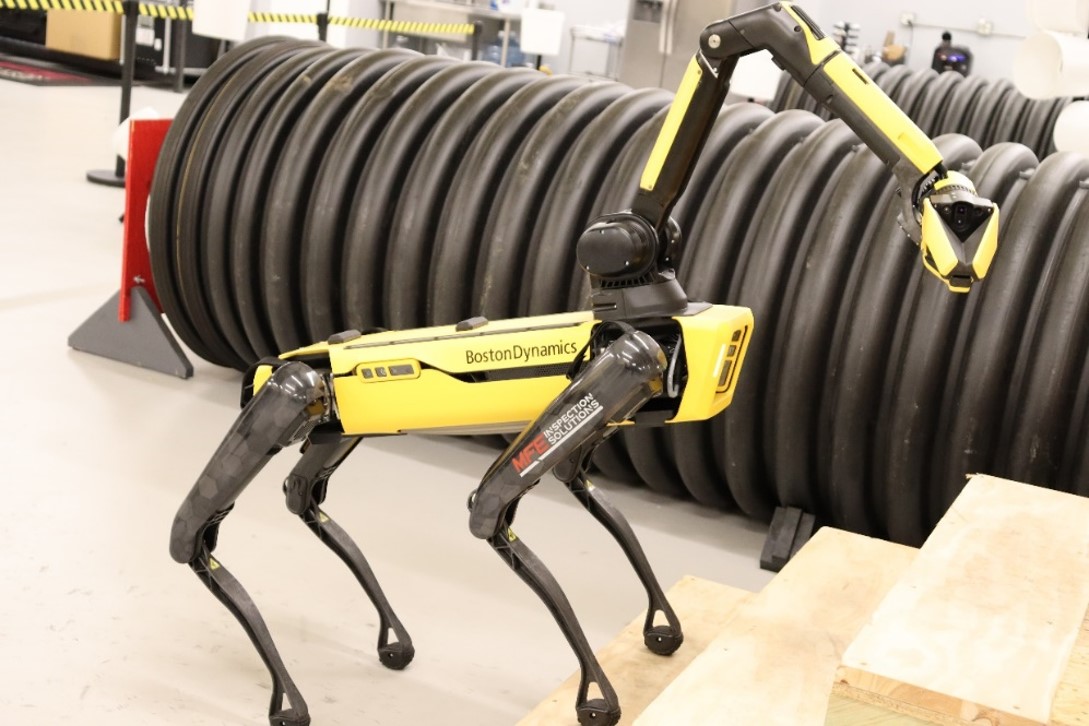 Who should attend?
This course has been designed primarily for personnel in the energy industry with the following interests.
Those who need to be aware of the current robotic technology, as well as benefits and risks, to assist business decisions.
Those who need an appropriate strategy to evaluate the business impact of robots and maintain both safety and sustainability.
Those who need a sufficient understanding of the working principles and a robotics vocabulary to work with people from various backgrounds
Those from non-robotics backgrounds wish to gain a deeper understanding of robotics and its applications.
The Program will provide new information, new insights, and new skills that one needs to know for new demands. International participants are also welcome.
Each program has limited registration spots. Please register soon.
Schedule
INFORMATIONAL SESSION MARCH 31 at 9:00 AM: REGISTER
The program will take place on May 5 (Friday) and May 6 (Saturday) from 8 a..m-5 p.m., U.S. Central Standard Time with breaks in between each session. The Friday session will be at UH Technology Bridge, and the May 6 session will be held at Quasset Innovation Hub, located at 11941 Cutten Rd. Suite 100  and will feature a Sonardyne site tour and robotics demonstration. Attendees will also get tours of our laboratories and the university.
*A light breakfast and lunch will be provided on both days.
May 5th Schedule

May 6th Schedule
Course Overview
Instructors
Rami Jabari

Engineering Consultant, Aramco Americas

Brant Cassimere

Instrumentation and Controls Supervisor, ExxonMobil

Tao Cheng

Technology Development Lead, ExxonMobil

Mauricio Calva

Inspection Engineer, Chevron

John O'Brien

Senior Consultant, itcSkills

Caroline Roberts

Managing Director, Astrimar

Ralph Gall

Technical Sales Manager, Sonardyne

Thomas Culverhouse

ADCP Group Manager, Sonardyne

Xavier Quintanilla

Program Manager North America, Sprint Robotics

Kimberley Hayes

CTO, Valkim Technologies

Yvan Petillot

Professor of Robotics and Autonomous Systems, Heriot-Watt University National Robotarium

John Allen

Industry Liaison, Allen Energy Consultnats, LLC (AEC)

Eddie Gutierrez

North America Sales Manager, Nexxis

Ivan Miestchovich

sUAS Technical Specialist, MFE Inspection Solutions

Chance Kirkpatrick

Unmanned Technical Support Specialist (Robotics), MFE Inspection Solutions
Content:
This course will provide participants with a comprehensive awareness and evaluation tool/protocol in risk and safety management to assess the viability of incorporating robots into their working space.
The robot integration process and economic evaluation/qualification will be explored in depth, providing participants with a thorough understanding of the cost and benefit considerations.
Study of robotics business cases and business models, giving participants a comprehensive understanding of robotic operations' potential ROI and long-term sustainability.
Case studies of robotics applications in system integrity, remote operation, renewable energy, digital transformation, and AI will be presented and analyzed, offering practical insights into real-world applications.
Crendentialing Overview:
A digital badge is awarded, and a set of three (3) badges earns you a belt after finishing other robotics courses.
Texas professional development hours and continuing education units available.
Learning Objectives
After successfully completing this program:
Participants will have a clear understanding of the critical issues related to safety, risk, and economy when adopting robots and be able to evaluate them through qualitative and quantitative methods.
Participants will gain technology awareness in remote operation, system integrity, renewable, digital transformation, and AI, with a focus on different domains within the energy sector.
Participants will be able to plan and execute a successful robotic project across various disciplines within engineering, maximizing the benefits and mitigating the risks associated with robotic integration.
CREDENTIALING PROGRAM PREREQUISITES
Experience in related energy industry sectors, oil and gas, renewable, energy storage and energy infrastructure.
Frequently Asked Questions