Nursing Students Focus on Unmet Health Needs as Albert Schweitzer Fellows
By Chris Becker
April 12, 2023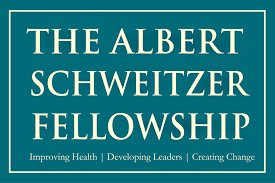 Debra Bayliss and Arlena Davis, family nurse practitioners and students in the University of Houston College of Nursing's Doctor of Nursing Practice (DNP) program, have been selected as Albert Schweitzer Fellows for 2023-24. The fellowship provides graduate and undergraduate students the opportunity to design and implement a year-long mentored community project that addresses an unmet health need for an underserved population in the Houston-Galveston area. For their project, Bayliss and Davis are teaming up to bring easily accessible mental health care to Houston's homeless population.
"This is a project that is close to my heart," said Davis. "Mental health is my passion."
Bayliss and Davis see a need to provide Houston's homeless population with fast, consistent care for such mental health issues as anxiety and depression. While homeless clinics like the one at St. Paul's United Methodist Church (where Bayliss and Davis have both done clinical hours) are equipped to treat hypertension, diabetes, and wound care, they lack the resources necessary for immediate and acute mental health care. Bayliss and Davis plan to reach out to homeless clinics and other community partners to see what is being offered and has proved successful (or not), and from there, develop options for on-site mental health treatment and support. They are especially excited about the potential of telemedicine.
"My brother was homeless for a long time," said Bayliss, "and the one thing he did hold onto was his cell phone." Sadly, Bayliss's brother, who lived on the streets in Houston for 12 years before returning home to Boston, died last December after a long struggle with alcohol and drugs. "That was the turning point for me," she said.
Once their program is fully implemented, Bayliss and Davis will contact local emergency rooms to let them know there is an alternate resource for homeless patients with mental health concerns.
Both Bayliss and Davis are strongly committed to their career path in nursing and speak highly of the College's DNP program, which was approved in 2021. The part-time, post-master's program is designed for nurse administrators and family nurse practitioners seeking the highest degree available in nursing practice.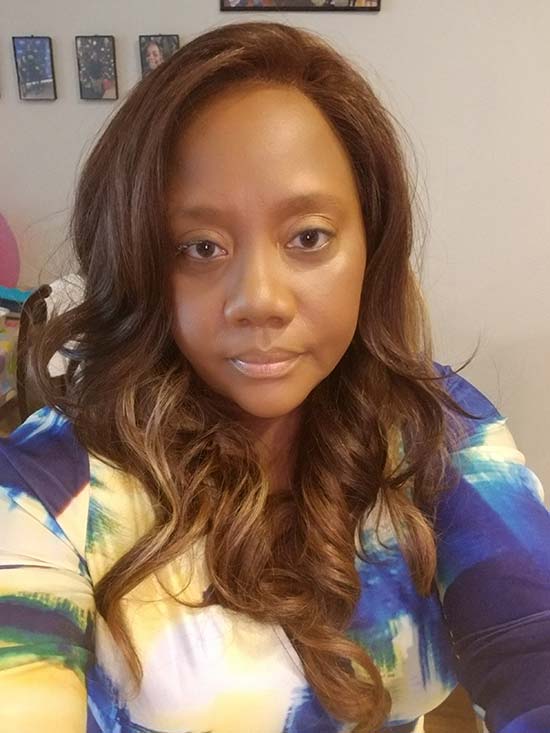 "I love the success rate of the college and the growth," said Davis. "The professor reviews stated they were serious about helping students reach their goals, so that was it for me."
Davis, who is originally from Pasadena, Texas, was compelled to pursue a career in nursing while her grandmother was sick in a hospital. "The nurses were acting as if they had no compassion or time for her," said Davis. She decided to leave her job as an administrative assistant at Baylor College of Medicine and go to nursing school. "You should be able to trust that I am going to treat your family like it's my own," said Davis, who completed her MSN in 2016.
Bayliss grew up in Boston, and for the past 27 years, she and her husband have lived in Katy. Growing up as the child of a single mother, Bayliss was encouraged to go to medical school and is the first person in her immediate family to go to college. Discovery Life's unflinching TV series Shock Trauma: Edge of Life, which documented doctors and nurses as they treated patients with life-threatening injuries at the renowned Shock Trauma Center at the University of Maryland, inspired Bayliss to go into nursing. She earned her MSN at the University of Houston-Victoria and knew the UH DNP program would be equally challenging and beneficial for her career.
"We are so proud that Debra and Arlena are the first nurses selected from the University of Houston College of Nursing for this prestigious fellowship," said Kathryn Tart, professor and founding dean of the college. "Albert Schweitzer was a German physician, theologian and musician, who gave his life to care for the underserved in Africa. His work continues to inspire young people in the health-related fields who have a deep reverence for life."
Since 2008, more than 300 students have completed a year-long mentored project-based program through the Albert Schweitzer Fellowship Houston-Galveston (ASFHG).
"We are so excited to see the impact the class of 2023-24 will have on our community," said Andrea Link, MD, executive director of the Albert Schweitzer Fellowship. "We will see transformative change throughout Houston and Galveston.
Launched in 2008, the ASFHG is funded by private donations, the support of charitable foundations and academic institution sponsorships. More information is available on the website at www.asfhg.org.
Read more