Leadership and Innovation Students Put Skills to Work for City of Sugar Land
Sept. 9, 2022
By Dennis Spellman
Sugar Land, TX – Student interns from the University of Houston College of Technology's Leadership and Innovation Management Program are impressing City of Sugar Land leaders, helping to solve problems, and improving city services. The program is entering its third year, offering students the opportunity to earn an Innovation Engineering Blue Belt certification and course credit.
During the spring 2022 semester, students chose to work on challenges presented by the City of Sugar Land. The students used the skills and disciplines of thought that are taught in the Innovation Principles class. At the end of the semester, they presented their work to city representatives for an opportunity to earn an internship. Three students were chosen.
During her summer internship, student Naomi Genova created innovative ways to help the city's animal shelter better serve the community.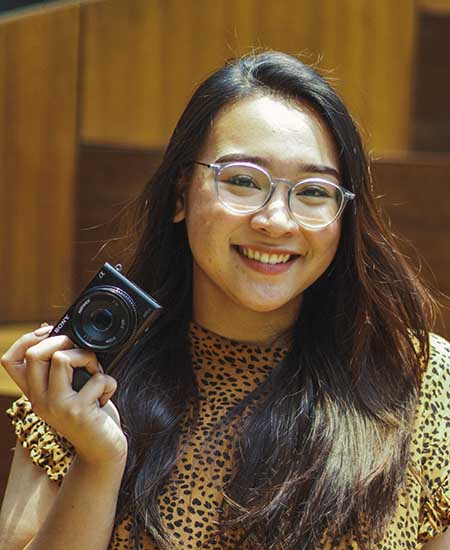 "Naomi was a superstar right off the bat," said Sugar Land Chief Innovation Officer Reena Varghese.
She created a marketing campaign to increase animal adoption through pop-up adoption and awareness events called PAWs Up Shops.
"I'm specifically responsible for creating the event's branding," Naomi said.
She created a brand kit for the animal shelter to utilize when it promotes future events.
She also designed tote bags as a marketing tool and a gift for animal shelter donors. The City of Sugar Land will continue utilizing Naomi's skills this fall.
"She is taking a lead role with another innovation staff member to coordinate the logistics on this project and bring it to reality with synchronization from more than six different city departments," Varghese said.
UH intern Chance Lyons created a business database solution that provides accurate and valuable datasets. His work was so impressive that he will continue working with the city to expand the project this fall.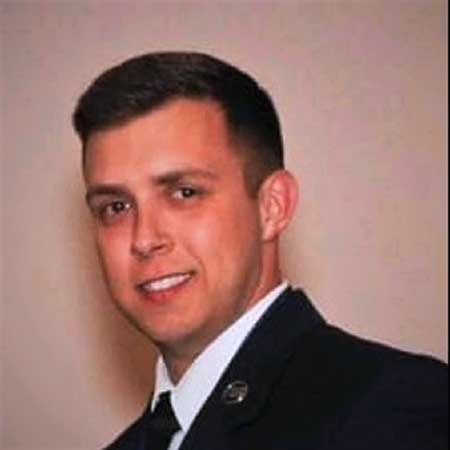 "We decided to take his passion and his ideas for resources and pair him with the City's GIS and Office of Emergency Management staff to make this database pilot a reality," Varghese said.
University of Houston student Elainie Nguyen contributed to Sugar Land's I.D.E.A. Academy, an employee-driven innovation training program that expands the city's innovation culture.
"The next step is to revamp the entire I.D.E.A. Academy website and put more of my visual design skills into practice," Elainie said. 
She says the internship provided her with insights into the process of improving the training experience for Sugar Land employees."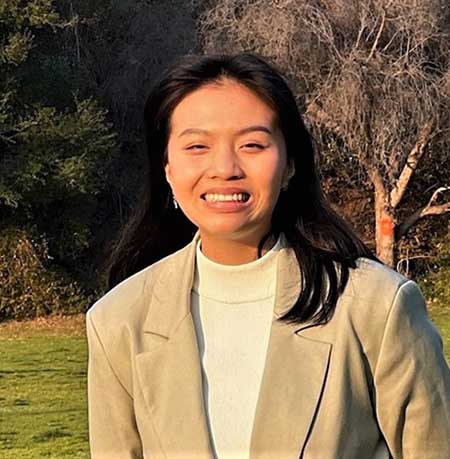 Elainie enjoyed using the skills she learned in the Leadership and Innovation Management Program. She also enjoyed working alongside the city's staff.
"The innovation team trusted me to lead the user research and gave me opportunities to voice my ideas," she said. "Everyone treats the interns as professionals and values our input."
The UH College of Technology innovation program provides work experience for paid student interns, and the city gains fresh ideas. The program's success is evidence that the skills and resources taught in the courses work and are helpful in the real world.
"We are among only a few Tier One Universities in the country with three State Board of Regents approved degree programs focused on industry-recognized innovation disciplines and skills," said College of Technology Professor David Crawley.
The program also provides a system by which students can quickly learn to "fail fast - fail cheap."
College of Technology Professor Brian Mehring believes that "prototyping through death threats" is a learning experience.
"You have to anticipate potential and govern disruption to succeed," Mehring said. "We're coaching students through the process."
Mehring and Crawley are both pleased with the internship results.
"The internship program has energized the students," Mehring said.
Crawley says corporations are frustrated by the lack of elite innovation skills in today's workforce. However, he believes UH is solving that problem and producing competent and proven innovators that make sense for the future.
The UH Leadership and Innovation Management program is groundbreaking because, at its core, is the belief that anyone can learn to be innovative.
"You can train people to be innovative. It's not just for the gifted few," Crawley said. "It's lateral thinking, logic modeling, critical thinking, reasoning, and systems thinking."
Crawley and Mehring believe the success of the Sugar Land internship program is proof that innovation as a practice of productive ingenuity and purpose can be taught and learned.
Read more