Top Nurses in Houston Includes UH College of Nursing Professor
By Marisa Ramirez
May 6, 2022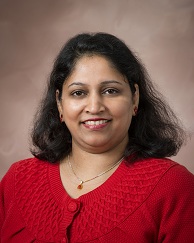 Shainy Varghese, associate professor and nurse practitioner in the University of Houston College of Nursing, has been selected one of the Top 150 Nurses for this year's Houston Chronicle Salute to Nurses.
The annual recognition occurs during National Nurses Week, May 6-12th, and honors nurses who have made a tangible, positive impact in the nursing community.
Varghese was celebrated at the Houston Chronicle's annual Salute to Nurses special luncheon and ceremony.
"I'm humbled by this recognition that shines a light on the critical work that all nurses do everyday," she said. "As an educator, I take great pride in preparing the next generation of health professionals and leaders. Theirs is a special calling and an essential role. I especially admire the resilience of all nurses during the pandemic. Happy Nurses Week!"
According to the Houston Chronicle, 1,400 nurses were nominated this year for the Top 150 Nurses award. Varghese was nominated by her peers.
"Dr. Varghese's unique contribution to nursing health care and the community includes leading and directing two clinics for underserved and uninsured populations," said Kathryn Tart, professor and founding dean of the college. "Moreover, she is an expert nurse educator, clinician and researcher."
In addition to instructing future nurses, Varghese, a nurse practitioner since 2003, operates a pediatric clinic in the Stafford area, and is the director of the College's new nurse-managed health clinic in Houston's midtown neighborhood (across from St. Paul's United Methodist Church). With research expertise in telehealth, Varghese will oversee the clinic's telehealth component as well.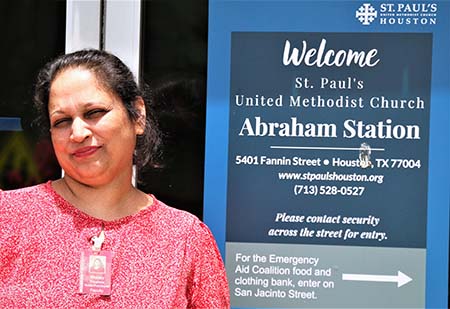 "Transportation can be a problem for the homeless population," Varghese said. "If we need to refer patients to a specialist, they can use telemedicine to do so. It's also good for the working poor who can't take time off from work."
Varghese's professional accolades also include:
The UH College of Nursing offers a master's degree in nursing with specialization as a family nurse practitioner and a Doctor of Nursing Practice with emphasis on family nurse practitioner.
Nurse practitioners are licensed, advanced-practice nurses who specialize in various health care populations, such as pediatrics and family, gerontology, women's health and others. They examine, diagnose, counsel and treat patients in collaboration with physician partners. Nurse practitioners can manage their own clinics, work in hospitals, or in clinics with other healthcare providers. Nurse practitioners may be more accessible in providing health promotion and health care for many, and because of this are on the front lines to many health issues such as mental health, nutrition, food insecurities, domestic violence, or chronic illnesses such as diabetes and heart disease.
Read more