How COVID and California Will Create Jobs for UH Supply Chain and Logistics Technology Students
November 18, 2021
By Dennis Spellman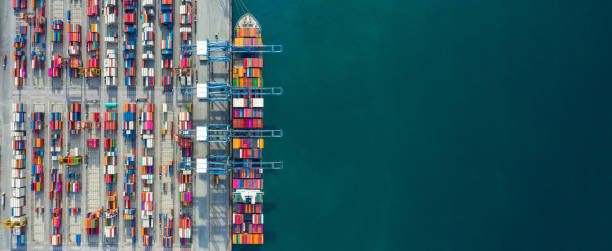 COVID-19 has exposed the vulnerabilities of the world's supply chain and the Port of Houston is posed to fix the problem with the workforce of the future, educated by the University of Houston.
"COVID-19 closed manufacturing in China and Southeast Asia intermittently over the past two years and two of the largest ports in the world, specifically the Meishan Terminal, Ningbo-Zhoushan Port and the Yantian Terminal, Shenzhen Port were also closed temporarily due to the pandemic this summer," said Assistant Professor Margaret Kidd, the program director of the University of Houston's Supply Chain and Logistics Technology Program.
She believes manufacturers realize the dangers of having all their products built in just one part of the world. COVID shut down those factories when manufacturing continued in other parts of the world.
"There are some real lessons learned about the lack of geographic diversification of manufacturing facilities," Kidd said. "One response will be some nearshoring of manufacturing closer to our borders."
Moving production closer to the United States makes it more likely that manufacturers will use Texas Gulf Coast and Southeast Atlantic ports.
"The ports of Los Angles and Long Beach have notorious problems with congestion and labor issues," Kidd said. "That is not the case at Gulf Coast ports such as Houston and Freeport where there's a partnership between business and labor."
The Port of Houston is already the leading U.S. port in terms of domestic waterborne tonnage, and it ranks first in foreign waterborn tonnage. It's comprised of eight public terminals and nearly 200 private terminals along the Houston Ship Channel and creates more than $802 billion in annual national economic value supporting more than three million U.S. jobs. As it continues to grow it will require more well-educated employees.
The University of Houston is educating students to fill supply chain jobs of the future, offering bachelor's and master's degrees in Supply Chain & Logistics Technology. The bachelor's degree offers three tracks, operations, systems management, and global logistics.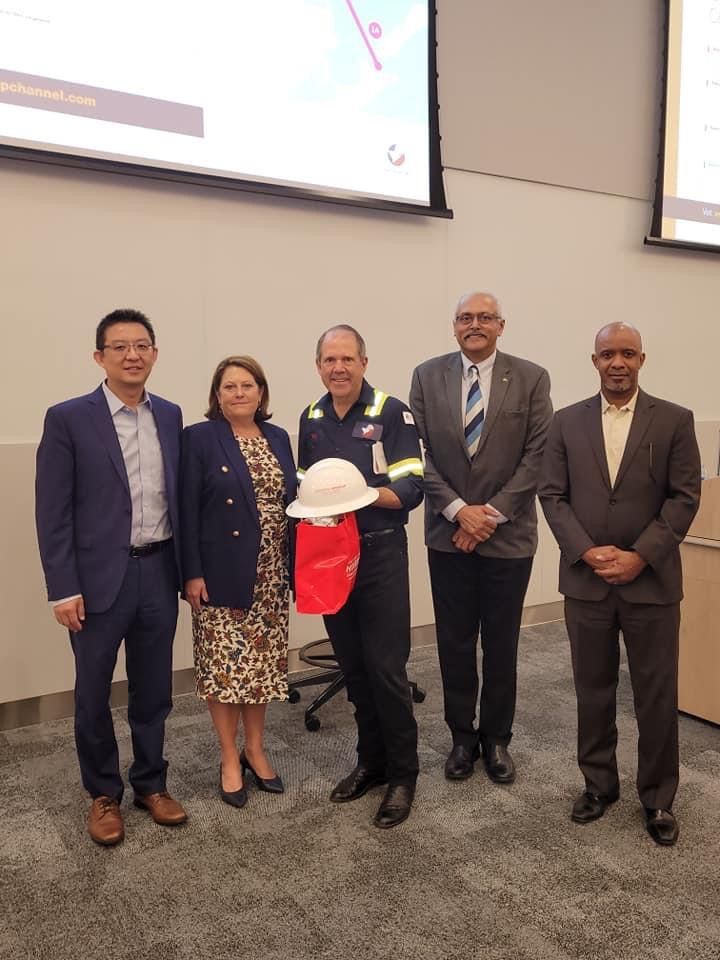 "We are preparing people for these twenty-first-century jobs," Kidd said.
Moving manufacturing closer to America and out of Southeast Asia also makes the Texas Gulf Coast ports a more likely destination for imported goods. The central US location provides a geographic advantage to reach over 152 million consumers within 1,000 miles, along with a friendly labor climate and linguistically diverse workforce are very appealing.
"Over half of my students speak more than one language," Kidd said.
She also notes the greater Houston region outpaces Los Angles with more available industrial warehouse space to store goods after arrival.
The nearby Port of Freeport is also deepening its ship channel so it can handle more traffic.
It's not unusual for UH graduates to have jobs before they finish the program.
"I spend most of my time working with industry partners regularly sending out full-time job and internship opportunities, Kidd said. "There is an abundance of opportunities. I get calls all the time."
Hiring at Texas Gulf Coast ports is also expected to continue at a rapid pace because half of the port's workforce is more than 50 years-old meaning many of its workers will be retiring soon.
Kidd says pre-graduation job opportunities are a unique value-added aspect of the College of Technology's Supply Chain and Logistics Program. The program is well connected with employers who are hiring.
"We very much believe in experiential learning, getting kids out of the classroom and into the real-world environment," Kidd said.
Additionally, California companies are leaving the Golden State for the friendlier business climate of Texas which is another source of new jobs.
"The Lone Star State won 114 California corporate relocations from Jan. 1, 2018, to June 30 of this year" according to a study by McKinney-based Spectrum Location Solutions and Stanford University's Hoover Institution.
Forty-one of the companies are now located in North Texas, 57 in the Austin area, nine in Houston, and six in San Antonio. Many of these companies need supply chain and logistics experts to move their products to market so they will be hiring too.
"This is a good profession to be in. It's an honorable profession with incredible upward mobility," Kidd said.
Read more