UH at Sugar Land, Ismaili Center Invite Community to Share Your Holidays
November 17, 2021
The University of Houston at Sugar Land joins ABC 13 and Ismaili Jamatkhana and Center for the annual Share Your Holidays, Benefiting the Houston Foodbank.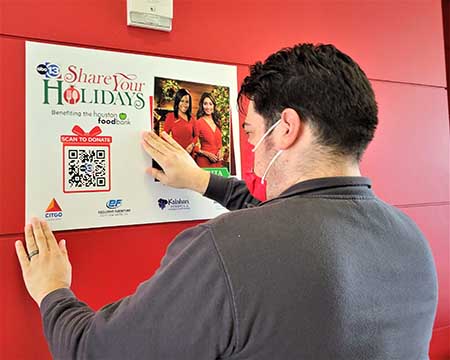 "We're so pleased to work with our neighbors and friends from the Ismaili Center on this annual effort to help people in need," said Jay Neal, associate vice president of UH at Sugar Land. "We invite and encourage all to join us."
This is the third year the instructional site has come together to donate non-perishable food items for those in need. The donations for this effort will benefit the East Fort Bend Human Needs Ministry.
Donation bins are located in the AMG rotunda, Brazos Hall near the elevators and near the security office, and College of Technology building near the elevators and near the reception desk.
The Ismaili Center will be accepting all drop-offs of donated goods on Wednesday, Dec. 1 from 8 a.m. to 2 p.m. (1700 First Colony Blvd., Sugar Land 77479). KTRK Channel 13 will be broadcasting live during that time period.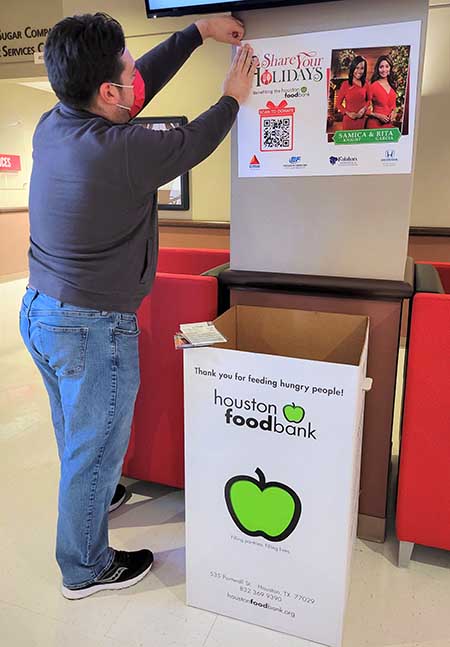 Items most in need include:
Canned tuna
Canned meat
Canned fruit
Canned pasta
Canned soup (15 oz)
Sandwich crackers
Oatmeal packets
Ramen noodles
Mashed potatoes
Canned tomatoes
Macaroni and cheese (boxes and cups)
Canned green beans (14.5 – 15.5 oz)
Canned yams (14.5 – 15.5 oz)
Canned mixed vegetables (14.5 – 15.5 oz)
Canned corn (14.5 – 15.5 oz)
Jelly
Stuffing pie crust
Dry pasta
Chicken broth
Granola bars
Pancake mix
Peanut butter