Youth Voices Break Down the 2020 Election
Nov. 2, 2020
Young adults from the Fort Bend County region will come together to talk about the 2020 presidential campaign, the election results and where their priorities, as young voters, are now.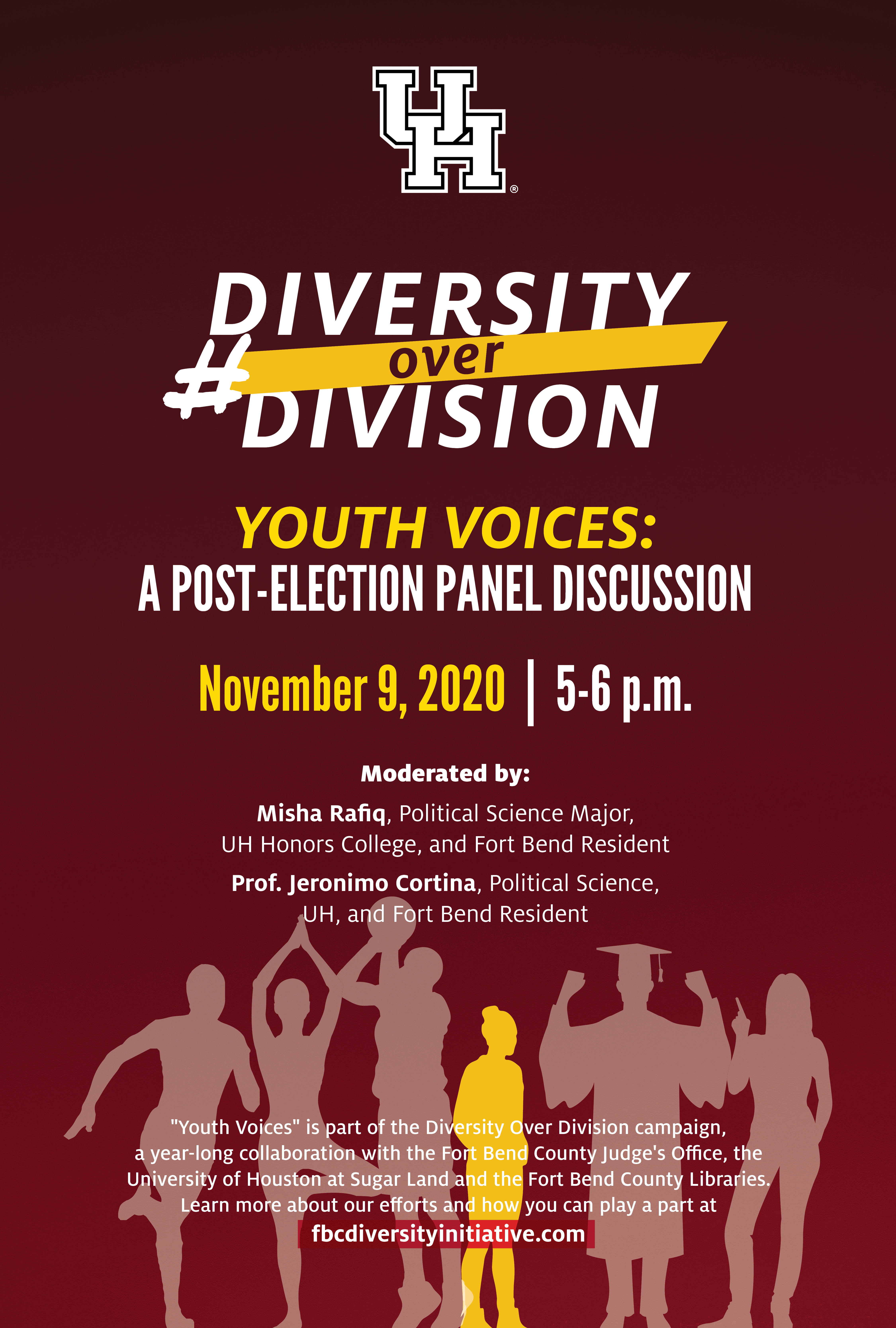 "Youth Voices—A Post-Election Panel Discussion" brings together high school and college students—the next generation of leaders—in a virtual setting to talk about the issues that brought them to the polls and their hopes for the future. The event is planned for Monday, Nov. 9 from 5 – 6 p.m. RSVP to receive the Zoom link.
The event will be moderated by Misha Rafiq, a University of Houston Honors College student and Fort Bend County resident, and Professor Jeronimo Cortina, UH Department of Political Science and Fort Bend County resident. All are welcome to join.
"Youth Voices—A Post-Election Panel Discussion" is part of the Diversity Over Division initiative, a year-long collaboration with the Fort Bend County Judge's Office, The University of Houston at Sugar Land and the Fort Bend County Libraries. Learn more, including how you can play a part at http://fbcdiversityinitiative.com/