Exec. Director of Partnerships at UH at Sugar Land New Chair of Central Fort Bend Chamber
Beth Johnson, UH at Sugar Land Executive Director of Public Relations and Community Partnerships, is the new chair of the Central Fort Bend Chamber of Commerce (CFBCC) Board of Directors. She took the gavel in virtual ceremonies at the Chamber's Fire and Ice Gala.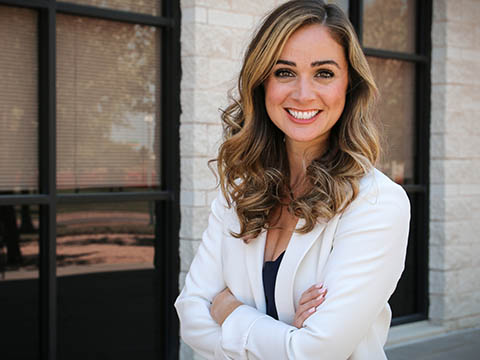 "I am privileged to represent the University of Houston within the Fort Bend community every day," said Johnson. "Taking on this additional honor and responsibility of leading the CFBC board is just another amazing way that I will be able to connect others and build relationships within this community to help local businesses grow and thrive."
The primary role of the Chamber is to support businesses in the local community. Johnson says her goals for 2021 are for the Chamber to continue to find success in virtual events in the spring and transition to in-person activities by the end of the calendar year, if possible. She's hopeful membership will increase in step with the growing Richmond/Rosenberg area, and that new systems of long-term financial stability for the Chamber can be established.
"Beth and I have discussed numerous ways to move the Chamber forward, despite the current pandemic situation," said Kristin Weiss, President & CEO of the Central Fort Bend Chamber. "2020 has definitely thrown the Chamber some curve balls, but I know with Beth's leadership, community involvement and business intuition, we will only get stronger in 2021."
Cindy Reaves is the outgoing chair of the CFBC Board of Directors. She says she feels fortunate to serve with Johnson in the coming year.
"Her excellent leadership skills and concern for our community will be a true asset," she said.
"At the heart of the Central Fort Bend Chamber is a desire to connect people," Johnson said. "I am honored to lead that charge for the CFBC board."