Family, Friends, Faculty Welcome New Students to the College of Nursing
Jan. 28, 2020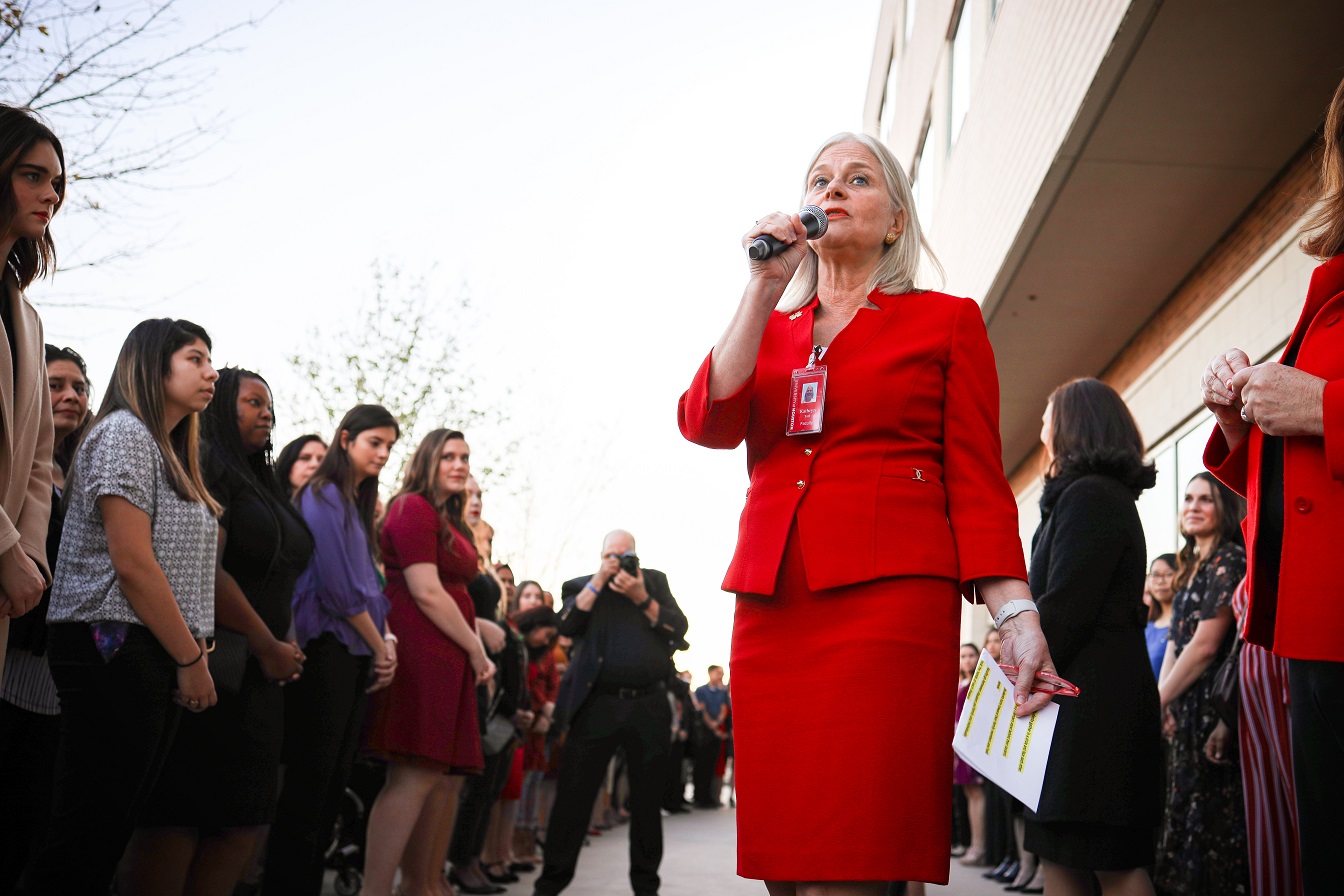 A standing room only crowd was on hand for the 11th annual UH College of Nursing's Hands of Caring Ceremony, the official welcome for college's new students in the Second Degree BSN program.
The ceremony underscores the significance of the hands that care for us: our parents, our friends, our professors, our community, our donors and our health care professionals.
In her welcome remarks, Kathryn Tart, professor and founding dean of the college, provided some details on the 84 students of the Class of 2020:
Average age is 27
90% female/10% male
2% have graduate degrees
8% are from out of state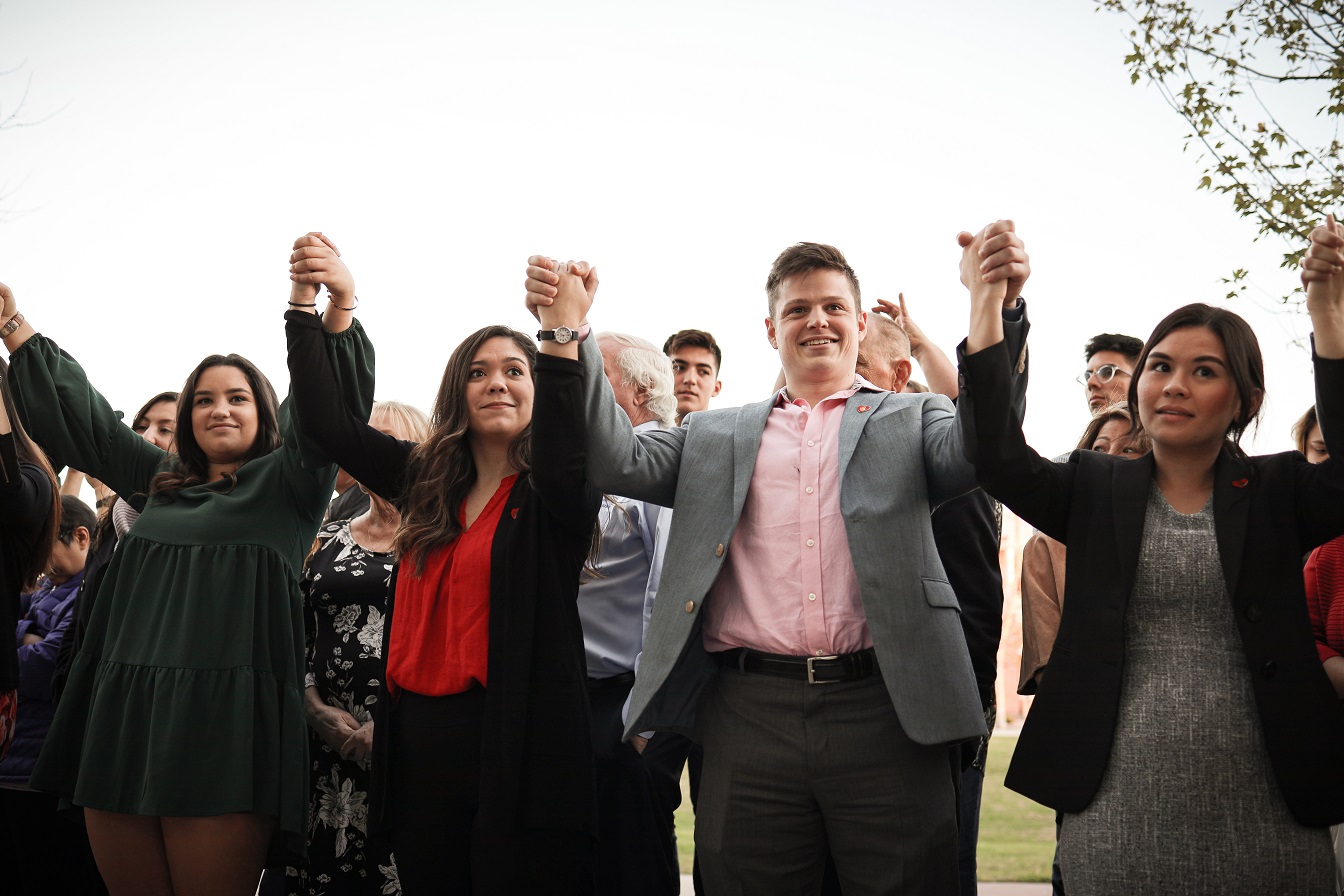 The college's Second Degree BSN program is a rigorous, year-long program for students who already have a four-year degree, but want to become nurses. Among the degrees the students already have:
Biochemistry
Kinesiology
Nutrition
Social Work
Wildlife Management
Tart said the cohort represented the diversity of the people they would be serving:
24% Hispanic
24% Asian
44% Caucasian
8 % African American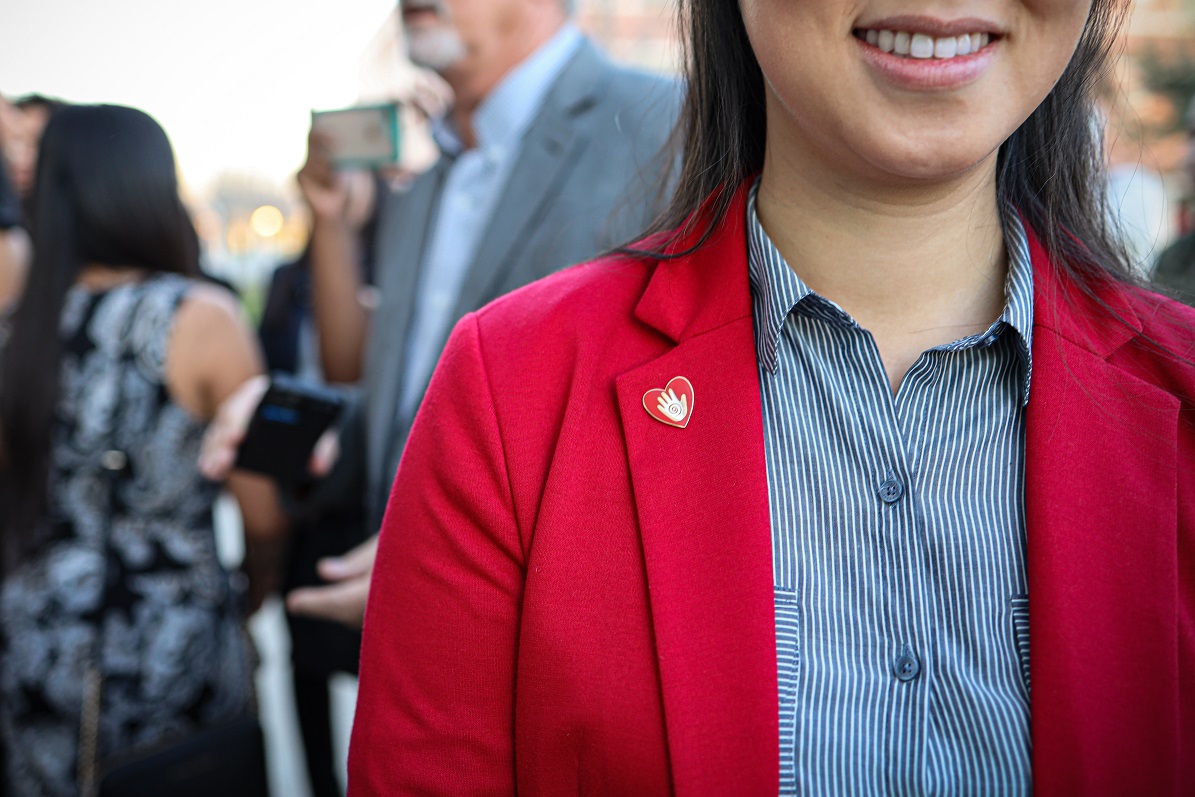 The Second Degree BSN program is one of three undergraduate programs offered by the college, which includes its Traditional BSN program at UH at Katy. Additionally, the College of Nursing offers three graduate programs in administration, education and family nurse practitioner.