UH Technology Program, KBR Partner for Unique Learning Opportunities for Students
A unique experiential learning project partners KBR and the University of Houston Supply Chain and Logistics Technology program to bring students a robust mentoring setting and expose them to real-life supply chain challenges.
This semester, a select group of students in the required capstone course have been working with a KBR supply chain mentor on select KBR projects that support American troops and military installations abroad. Though the COVID-19 virus has required all to work remotely, students still have benefited from the scope of the projects.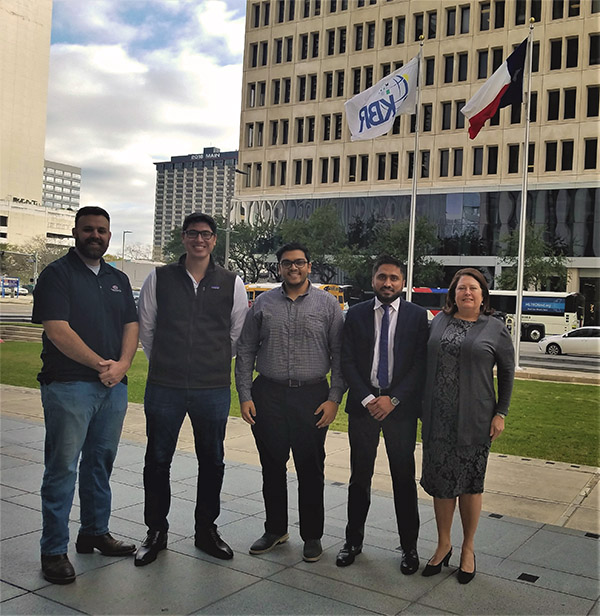 The students participating in this program are working with big data, data analytics and participating in corporate meetings focused on optimizing KBR's global supply chain. "This partnership will bring great benefit to both University of Houston and KBR, but most importantly it will benefit the students!" said John Stafford, KBR director of supply chain management.
KBR is a global provider of differentiated professional services and technologies across the government solutions and energy sectors.
Supply chain and logistics technology refers to the process and flow of moving goods, services or information from a point of origin to the consumer. Students pursuing a degree in supply chain and logistics technology must complete a capstone project that collaborates with the industry to examine best practices.
"This is an innovative approach for providing real-world supply chain experiences that goes beyond the scope of what the students typically do in practicum," said Margaret Kidd, director of the UH program. "This is a unique opportunity for students pursuing professions in this essential industry."
The inaugural group of student-participants consists of six undergraduate students and one graduate student. They have been participating in projects selected by KBR that are best suited to give students professional experience.
The partnership was to have been a face-to-face experience, but Austin Myers, a senior in the UH program, says participating remotely as all of industry has had to do, has added another layer of benefit.
"Our student team had an unprecedented pre-professional experience. The project began with interaction in KBR's corporate office. The progression of the COVID-19 crisis allowed the student team to put to use theoretical concepts of agile supply chain principles in a real world setting. We truly left with a better understanding of global supply chains during both natural disaster and manmade. The most salient lesson learned from our capstone experience was the importance to have both a risk management and business continuity plan in today's globally intertwined community."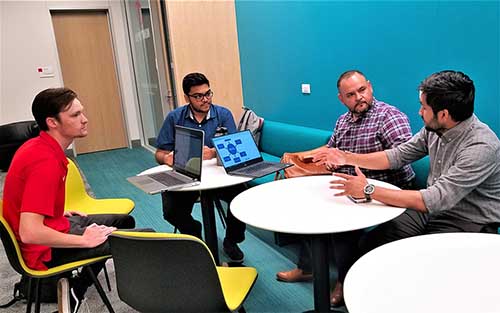 The supply chain and logistics program is housed in the UH College of Technology at the Sugar Land instructional site.
"We are excited to partner with UH and see this as a learning opportunity for all involved," said Edlar Blanton, KBR equipment category manager.
"It is important for students to know how the supply chain concepts they learn in the classroom are applied in the field. Participating in these KBR projects helps them develop this skill," said Jose Manuel Velarde, maintenance, repair and operations category manager.
"KBR is learning from these students too," said Velarde. "Their bright minds, combined with their studies on the latest supply chain methods and other topics, helps KBR stay on the leading edge so we can continue to deliver innovative solutions to our customers."
Read more