High School Students Turn Out for Destination UH
Oct. 30, 2019
Nearly 200 high school students and their families traveled to the University of Houston at Sugar Land to learn more about pursuing studies at UH. Destination UH brought representatives from seven colleges, and officials from UH housing, admissions, financial aid, counseling and urban experience, to talk about college and applying to the University of Houston.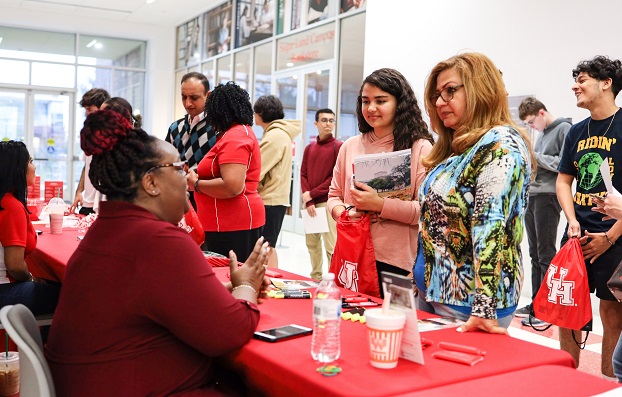 "We welcome all of you and encourage you to take information, ask questions and get excited about this next step in you academic life—becoming a college student," said Jay Neal, associate vice president, academic affairs and chief operating officer of UH at Sugar Land. "The fact that you are here means that this is important to you, and you are very important to us."
Representatives from the UH Bauer College of Business, the Honors College, along with the colleges of nursing, technology, education, natural sciences & mathematics, and hotel and restaurant management were on hand to answer questions from students and their parents. Most students were from the Fort Bend County area high schools, including Stafford.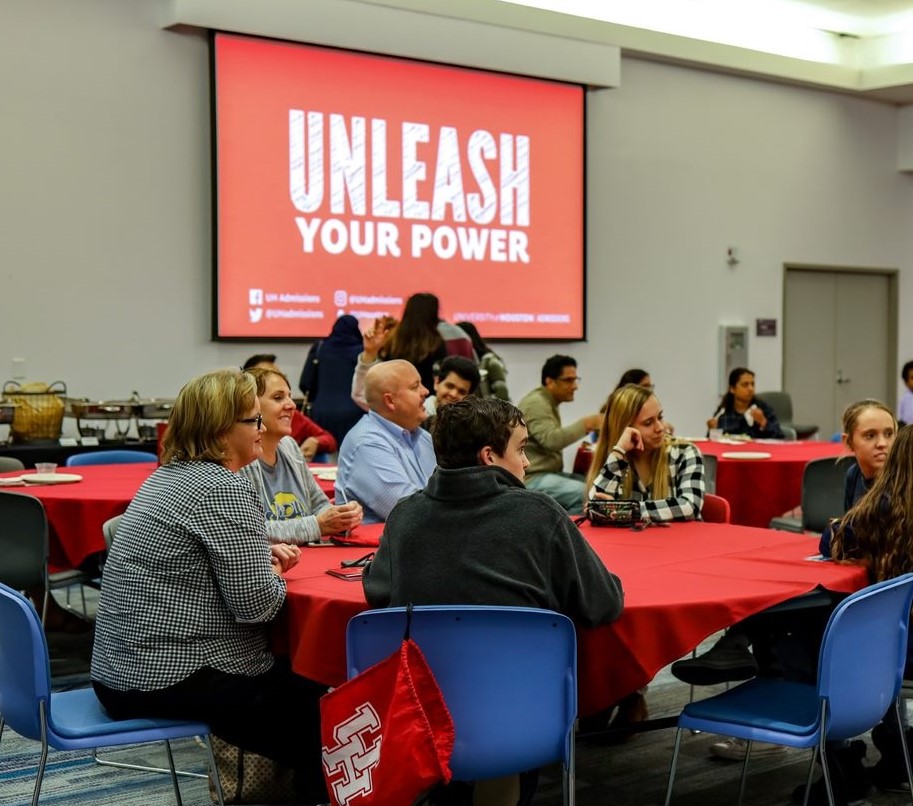 "We know that there are a lot of students in our area who want information about going to UH," said Kim Williams, program director at UH at Sugar Land. "This event gets them the information they need at a time when they are considering many colleges."
This is the second year UH at Sugar Land has hosted this event. There also are plans for a spring event--Decision UH.