New NFL Rookie is UH Supply Chain Program Grad
May 16, 2019
A new graduate of the University of Houston College of Technology will trade his Houston Football jersey for a Los Angeles Charger jersey. Emeke Egbule joins the 2019 class of Coogs drafted in the NFL.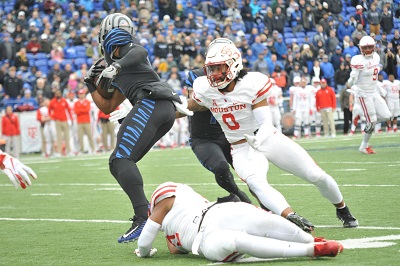 "The grind of being a student-athlete was all worth it. Everything was worth it," he said.
Egbule, who studied supply chain and logistics technology, was set to join the Chargers right after his commencement exercises. Heavy storms in Houston prompted his flight to be cancelled, delaying the start of his football career by a day.
"I'm excited to be here. The weather is better," he said.
The 6-foot-4, 240-pound Egbule hails from Galena Park, Texas, and was a sixth-round pick for the Chargers, drafted as a defensive end. In 2018 he led all linebackers in the American Athletic Conference with seven passes defended and was ranked fifth nationally with three fumble recoveries.
Egbule said football was not his first choice.
"I didn't always play football. In fact, I wanted to play basketball," he said. "I was a power forward. In my high school sophomore year the football coach asked me if I wanted to try football."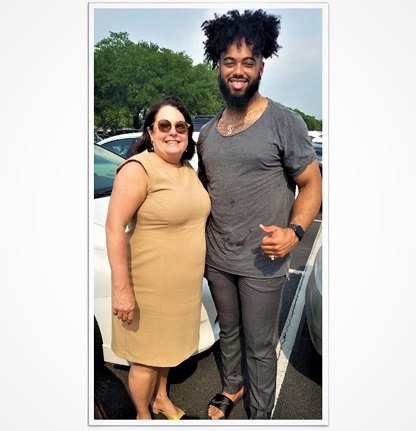 His days in camp begin at 6:30 a.m., and end long after 5 p.m. He is looking forward to learning from NFL veterans (and now teammates) Thomas Davis and Melvin Ingram.
"All our UH Supply Chain students are special; many work while completing their degrees," said Margaret Kidd, program director. "The ability and discipline to stay on track and maintain goals will serve Emeke well in the NFL".
Supply Chain and Logistics Technology is the study of the management of the flow of goods and services, from point of origin to point of consumption. In choosing this major, Egbule said he was planning for the future.  
"Supply chain is something that will never end. I know that I can pursue this after football," he said. "I had a great professor (in Margaret Kidd). I'm so grateful to her and would recommend her to anyone pursuing this major."
Egbule's rookie experience extends to the state of California. He admits traveling there only once when he was a small child to visit his grandparents in San Diego.
And while Los Angeles is now his focus, Egbule said Houston will always be in his heart.
"Houston and UH are great. It's a very diverse campus. You meet new people every day. I will always be a Coog," Egbule said.
(game photo/UH Athletics)
Read more