UH Speech, Language Clinic Now Offers Therapy for Post-Stroke Survivors
March 21, 2019
The University Speech, Language and Hearing Clinic: A United Way Agency has expanded its services to include a Post-Stroke Communication Group at the Sugar Land location. This group therapy program is appropriate for individuals living with the loss of communication skills following a stroke who are no longer eligible for hospital-based rehabilitation services, but still could benefit from long-term comprehensive therapy.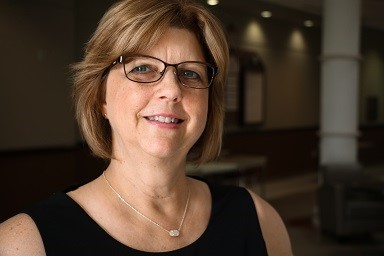 "We know people can get better. It takes time. One of the biggest problems facing people getting therapy is that funding runs out quickly," said Kay James, clinical educator with the program. "Stroke survivors often are forced to make a difficult decision—do I want to get physical therapy or do I want to get speech therapy."
The sessions are Tuesdays from 10 a.m. to noon. The cost for the 10-week program is a flat rate of $500.00; however, a sliding fee scale based on family income is available to eligible clients. The clinic can accommodate two post-stroke communication groups, and will tailor the groups to individual needs.
The clinic is part of the University of Houston Communication Sciences and Disorders department, housed in the College of Liberal Arts and Social Sciences.
James says the therapy is an opportunity for stroke survivors to meet with other survivors and practice communicating with one another. The sessions could involve reading and discussing an article or be more of a game format about words or objects, or even take the form of a debate. She says the clinicians may take excursions to places like the bookstore on campus and practice asking for things like T-shirts.
"That can be very difficult for them, but we can practice strategies. We may also go over to the coffee shop and practice ordering coffee, which, for someone with aphasia, could be a difficult task," she said. "In the group we work on all the strategies and support so that they can be successful in their functional communication day to day."
The new clinic is also a teaching clinic for graduate students pursuing studies to become certified speech-language pathologists. All students have had course work and background in communication disorders. The clinic is an opportunity for them to practice those skills in an environment where faculty can guide and teach. All clinical educators are licensed and certified speech-language pathologists.
The Sugar Land location of the University Speech, Language, and Hearing Clinic: A United Way agency is moving toward expanding available services. These include diagnosis and treatment for stuttering, articulation, language and voice disorders.
For more information on the Post-Stroke Communication Group and other available services at the Sugar Land location of the University Speech, Language and Hearing Clinic: A United Way Agency, visit the website or call 713-743-0915.
Read more