College of Nursing Soon to Offer Traditional Nursing Degree
The University of Houston College of Nursing will debut a new program in fall 2019. The traditional Bachelor of Science in Nursing is currently accepting applications with a deadline of April 1, 2019. We spoke to Professor and Founding Dean Kathryn Tart about this addition to their growing program offerings: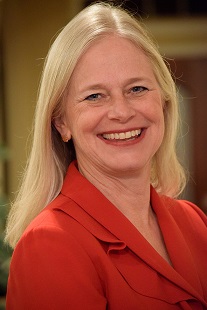 This fall will be the debut of the Traditional BSN. What does that mean? How is this different from the other programs offered at the college?
The Traditional Bachelor of Science in Nursing (BSN) track is designed for students who are seeking to earn their first bachelor's degree. This BSN track is for the UH student. We will not be admitting students from other community colleges or universities.
Who are you targeting for the first cohort of students?
We want brilliant students who show they have the intellect, heart and desire to be the first cohort of Cougar Nurses. These pioneers will mark their place in the Cougar Nation history by being the first class of Traditional BSN graduates.
When will you start accepting applications and how can students apply?
Students can go to the College of Nursing website and submit the change of major form under the Traditional BSN track. The deadline for application is April 1, 2019 for a fall admission. Students must have earned 45 semester credits at the University of Houston and have the required courses and GPA to be eligible.
Where will classes be held?
The nursing classes will all be held at the new University of Houston Katy location. The new building will house the state of the art Nursing Simulation Center, classrooms and have access to hospitals in the Katy area for clinical experiences.
Tell us some aspects of the curriculum: programs, clinical opportunities...
The nursing curriculum is 60 semester credit hours. The semester credits include 900 clock hours of clinical experiences to include community health, pediatrics, medical, surgical, mental health, intensive care, obstetrics, physical assessment and elective course.
Tell us about the Simulation Lab at the Katy location. What can students expect from this lab?
The Nursing Simulation Center will have 20 hospital bays, eight exam rooms, a debriefing room, a high fidelity labor and delivery room and two high fidelity simulation rooms. Students learn best when they can practice in an environment that simulates a true clinical experience. We use high fidelity simulators that give real-life experiences before actually encountering patients. This provides students with the practice and ability to be safe and competent in patient care.
Will there be opportunities for industry connections in Katy?
Students will have clinical experiences at Memorial Hermann, Houston Methodist, Texas Children's as examples.
Anything else you'd like to add?
There are scholarships available! Apply now!