New Loan Grant Aims to Increase Number of Nurse Faculty Program provides tuition funds for graduate nursing students
August 7, 2019
The University of Houston College of Nursing is the recipient of $79,000.00 grant to increase the number of students interested in pursuing careers in nursing education. The Nurse Faculty Loan Program (NFLP) will provide funds for tuition, fees and other expenses for five graduate nursing students in the college's Master of Science in Nursing – Nursing Education track.
"We have to turn away students because we do not have enough faculty for these students who want to pursue studies in nursing," said Associate Professor Shainy Varghese. "This Nurse Faculty Loan Program benefits the whole community. It encourages nurses to increase the pool of educators."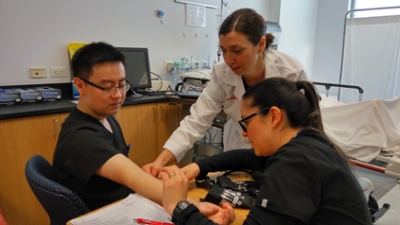 Varghese also serves as the project director for the NFLP at the college.
The American Association of Colleges of Nursing estimates there are more than 1,500 vacant faculty positions in colleges and schools of nursing across the country.
"Some cannot pursue graduate studies because of other obligations, such as work, family or finances," Varghese said. "This loan program acknowledges those challenges, and the challenge of colleges of nursing and communities in need of more nurses."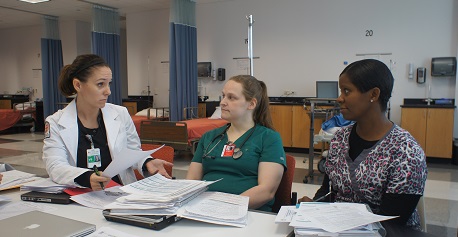 Graduate nursing students who want to apply for the Nurse Faculty Loan Program must meet the college's admissions and GPA requirements. The funds will support three fulltime and two part time nursing students who are pursuing a graduate degree in nursing education. Students who successfully complete the program and continue as faculty will be considered for loan forgiveness.
The college's Master of Science in Nursing – Nursing Education track was developed in 2007 to increase the number of nurse educators in the state of Texas and to add to the pool of nursing administrators available to the growing number of healthcare facilities in the area.
This is the second time that UH Nursing has received the Nurse Faculty Loan Program funds, the first was 2009.
The Nurse Faculty Loan Program is offered through the Health Resources and Services Administration (HRSA), an agency of the U.S. Department of Health and Human Services. It is the primary federal agency for improving health care to people who are geographically isolated, economically or medically vulnerable.