New For Fall: Building, Bookstore, Parking
August 27, 2019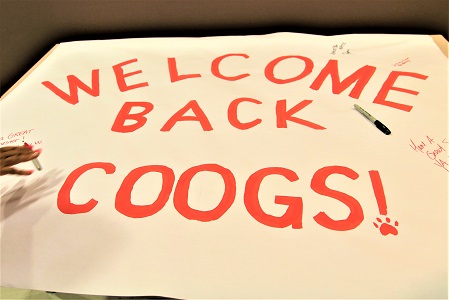 The new semester brought more than 2,000 students to the University of Houston at Sugar Land site. They were greeted by volunteers with Cougar First Impression, an annual UH project to provide directions, information and snacks to students as they make their way through the first day of classes.
One new stop for students is the College of Technology building (SAB1). Its doors opened to classes for the first time this fall. Classes include digital media, biotechnology, supply chain and logistics technology, construction management, human resource development, and technology leadership and innovation management. The three floors also offer student lounge areas, state-of-the-art labs and a green house.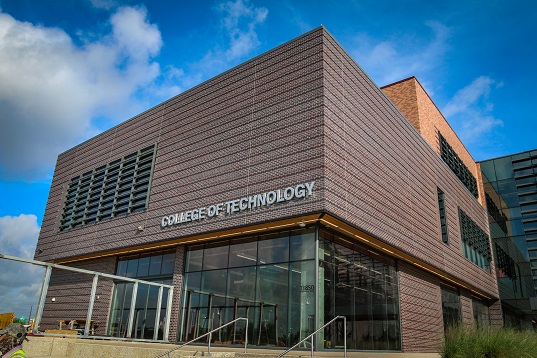 The UH at Sugar Land bookstore also has a new look and new management. Follett Higher Education Group now will manage six locations in the UH System, including the store in Sugar Land. Students can expect affordable options for text books and other resources, as well as UH merchandise.
Additionally, the new academic year ushered in new parking policy. The new campus construction created more spaces for faculty, staff and students, and includes a new parking area near the College of Technology building, reconfigured lots in front of the building, paved areas behind the College of Nursing and designated spaces for the UH Communication Sciences and Disorders Speech, Hearing and Language clinic. Additionally, traffic now may exit campus through a new feeder road exit next to the College of Technology building. To monitor vehicles and parking challenges, parking permits are now required. For parking questions email slauxiliary@uh.edu.
Read more