Global Leadership Program Opens Office at University of Houston at Sugar Land
April 25, 2019
The University of Houston Executive Master's Degree in Human Resource Development (HRD) has established a new office at UH at Sugar Land to provide academic counseling and advice to professionals in this region. The program is housed in the University of Houston College of Technology.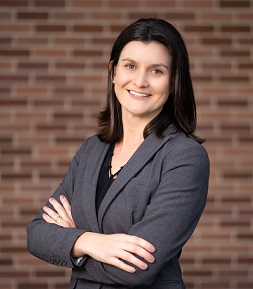 Students will advance their careers by starting with what they know as professionals and leaders, and learning techniques that facilitate strategy execution. To advise, Dr. Daiane Polesello, program manager and HRD scholar, is providing online and in-person information sessions Monday - Friday, 9 a.m. to 6 p.m. in Brazos Hall.
Founded in 2012, the program is unique and experiential in its approach to developing global leaders. It's tailored to fit the needs of professionals from diverse backgrounds, and counts as alums engineers, social workers, health care professionals, veterans, sales and human resources professionals.
Students begin the program in the fall and are enrolled for three semesters, one of which is a summer term. Courses are delivered in traditional face-to-face and online formats. Each cohort will have a one-week, cross-cultural experience during the summer term that will include business and cultural visits. Last year, program participants traveled to Prague, Czech Republic.
"The flexibility and global structure of a one year program allows the cohort to find a balance between career and academics," said Ricardo Rodriguez, a former student and manager at Greater Houston Programs. "Another factor of success of this program is the flexibility to accommodate an executive's schedule."
Alumni note one ingredient to the program's (and students') success is the focus on strategy execution by transferring school-to-work and work-to-school knowledge.
"The daily inclusion of the content into my work and personal life made the learning experience a truly holistic one," said Dovie Couse, alumna of the program and Vice President of Corporate Services at Arion.
For more information on the UH Executive Master's Degree in Human Resource Development, contact Dr. Daiane Polesello at 713-743-7928 or dpolesello@uh.edu or follow the program's updates on LinkedIn..