UH Nursing Students, Area Health Experts Provide Strategies on Wellness
Sept. 19, 2018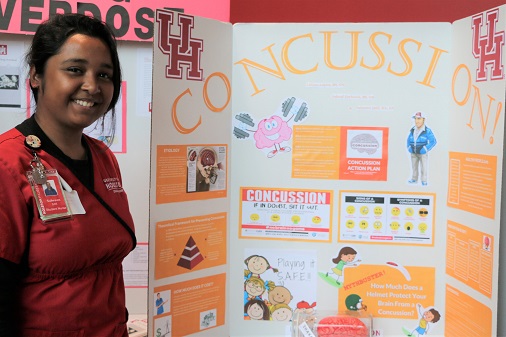 Health and wellness experts met school health educators at the Second Annual WELLCON 2018: a School Wellness Conference and Expo. The event was held at the University of Houston at Sugar Land.
"Attendees learned about a variety of strategies and programs to take back to their campuses and implement immediately," said Nomita Bajwa, co-founder of the event. "This is a win-win for our schools."
Students from the UH College of Nursing displayed research posters with information and strategies to recognize and treat concussions, dehydration, overdoses and other health and wellness topics. Their strategies were available for elementary school health educators.
Speakers addressed issues surrounding emergencies, using technology safely, recess, active engagement for students on campus, and the importance of handwashing.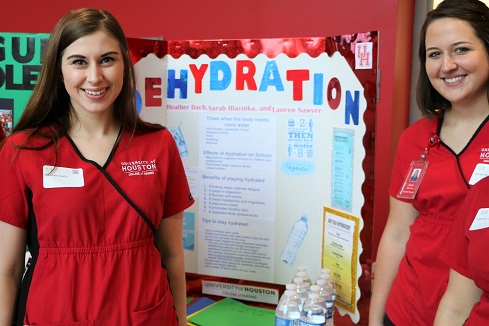 "School wellness is bigger than just physical fitness and nutrition. It encompasses the whole child, and by coming together and networking with our community and local experts, my hope is that our community will benefit from early intervention and reduce chronic disease," she said. "We live so close to great universities and medical professionals, we have an opportunity to come together as a diverse group of health educators to promote new ideas and ways of living well. Let's come together and teach and learn from our peers."
Bajwa has a Doctor of Pharmacy degree with a special interest in health promotion and literacy in school age children and is CEO of Wellness Geeks Consultants. She created WELLCON with Stephanie Kellam, Youth Wellness Coordinator with United Health Care.