Speech and Language Therapy Clinic Planned for UH Sugar Land
September 6, 2018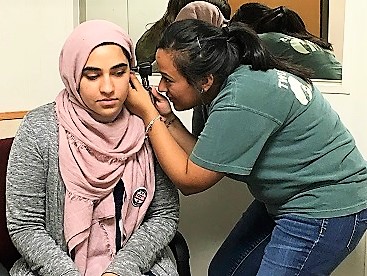 The University of Houston at Sugar Land will be home to a new in-house clinic providing speech and language therapy services to children and adults. The UH Speech Language and Hearing Clinic is a training program for future speech-language pathologists and the new satellite clinic will open its doors at UH Sugar Land in the fall.
"We'll focus on speech and language disorders for all ages, specifically voice disorders, fluency (stuttering), and aphasia (a language disorder caused by stroke)," said Kay James, faculty clinical educator.
The clinic services at UH Sugar Land are provided by department faculty clinical educators, assisted by graduate clinicians who will implement the therapies under faculty supervision. The clinical educators are licensed and certified speech-language pathologists. The students are earning master's degrees in communication sciences and disorders
"Their professional aspirations are to become speech- language pathologists," James said. "In order to gain clinical experience, graduate students provide services at the UH Speech Language and Hearing Clinic during the first three semesters of the graduate program before going out to do their externships during their final two semesters. Students gain valuable experience while working under the supervision and guidance of the clinical educators in a real-world setting."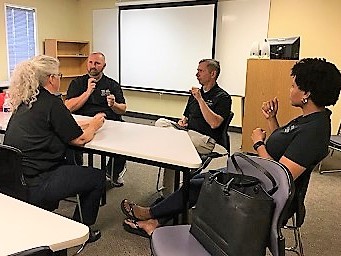 Housed in the George Building at UH at Sugar Land, the satellite clinic is part of the UH Department of Communication Sciences and Disorders. The department offers a wide variety of speech, language, and hearing services on the main campus, and is excited to be able to expand to this additional location. For the initial opening of the Sugar Land satellite the types of therapy provided will be limited, with plans to expand the offerings as the clinic grows.
For more information on the UH University Speech Language and Hearing Clinic, call 713-743-0915, Monday through Friday 8 a.m. to 5 p.m., or email USLHC@uh.edu.