UH Day in Sugar Land Draws Fort Bend High School Students
Oct. 1, 2018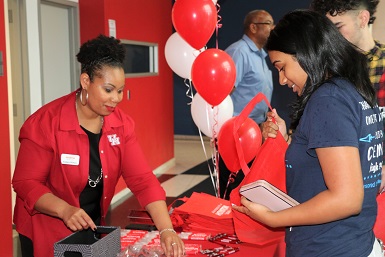 More than 150 Fort Bend County area high school students and their families gathered at the University of Houston at Sugar Land to learn more about pursuing studies at UH. The first ever UH Day in Sugar Land brought together representatives from six UH colleges, plus officials from the University's admissions, housing and financial aid departments, as well as Counseling and Psychological Services (CAPS).
"We know that the University of Houston draws heavily from Fort Bend County," said Jay Neal, associate vice president, academic affairs and chief operating officer for UH Sugar Land. "We wanted to offer students and their parents an opportunity to learn what the University has to offer, plus ask any questions about going to college."
This is the first recruiting event at UH Sugar Land since it became a location of the University of Houston two years ago. Graduating seniors from Clements, Dulles, Elkins and Kempner high schools have the highest number of students in the Fort Bend School District who move on to UH, according to data from the district.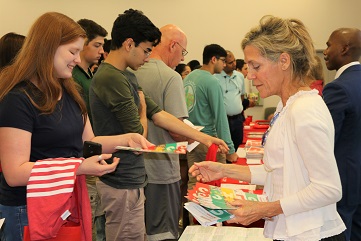 Students from various UH colleges spoke to the high school students present about classes, student life and food.
"The food is good. We have two dining halls and one is open 24 hours a day," said one UH Ambassador. "There's all kinds of options, including burgers and pizza."
There are plans for a UH Day in Sugar Land next year.
"We want students to consider UH as their first choice and to be excited about the possibility of attending a Tier One university," Neal said.
Check out the video:
---